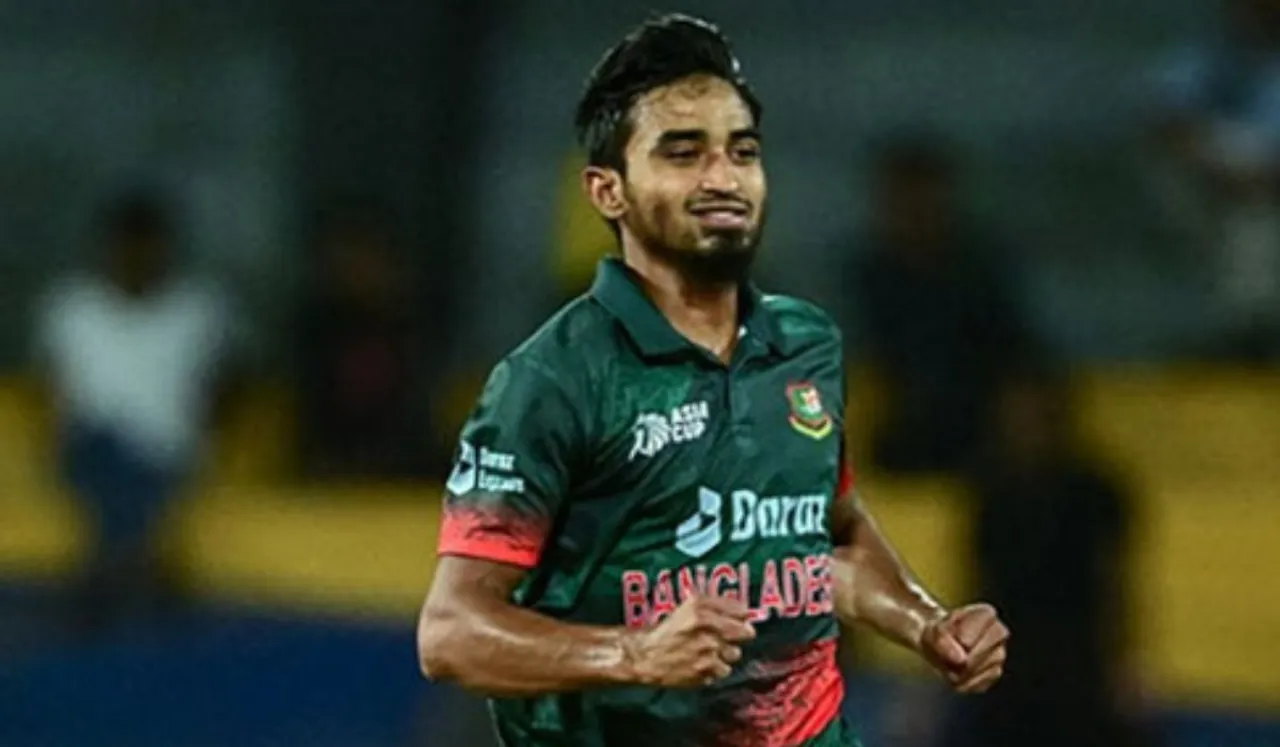 A Bangladeshi cricketer, Tanzim Hasan Sakib, has landed himself in hot waters after making a misogynistic social media post condemning working women. This comes just days after he made an exceptional international debut.
The 20-year-old got embroiled in controversy on Monday, garnering the wrath of feminists and women's rights activists, after his social media post against working women went viral.
Bangladesh Cricketer Remark On Working Women
Sakib's post on Facebook read, "If the wife works, the husband's rights are not ensured." "If the wife works, the child's rights are not ensured. If the wife works, her elegance is damaged. If the wife works, the family is ruined. If the wife works, the veil is ruined. If the wife works, society is ruined."
It's certainly not shocking to see patriarchal attitudes remain widespread in a conservative country like Bangladesh. However, what's concerning is that this comment comes from a 20-year-old man. This makes one wonder if a section of men of the younger generation are internalised with patriarchal norms. If that's the case, the dreams and hopes to establish an equal society for the next generation will remain a challenge as they are now.
If a 20-year-old man strongly believes in gender roles, what kind of environment was he raised in? What values, morals, and beliefs were embedded in him in his growing years? While we might have been made aware of Sakib's mindset owing to his celebrity status, how many more young men are ingrained with similar misogynistic thoughts? What does this mean for the future generation?
In another post, Sakib warned men that their sons would not have a "modest" mother if they married a "woman who is accustomed to free mixing with her male friends in a university."
Call For Action!
This comment received severe backlash from several netizens. A Paris-based feminist writer, Hannatun Nayeem Prity, pointed out that the Bangladesh team's jerseys were made in factories staffed primarily with women. "I feel sorry for you that you don't consider your mother a normal human being," she added.
Writer Swakrito Noman described the comments as "deeply offensive" and demanded the Bangladesh Cricket Board (BCB) to question the cricketer and make him apologise.
"The status of such a distorted form of misogyny is unacceptable. No matter how big a star he is!" stated journalist Mejbaul Haque on Monday.
Responding to the concerns, cricket operations chief Jalal Yunus of the BCB told the Associated Free Press (AFP) that the issue had come to their attention and that they were investigating the matter.
It's completely unacceptable for anyone, let alone a public personality who has the power to influence the mindset of others to make such misogynistic remarks. Being successful and talented doesn't bestow anyone with the right to mislead the public with such patriarchal thoughts. In fact, it only intensifies their obligation to be mindful of the example they set for the public.
If the BCB conducted a comprehensive investigation and took the required action to discourage its players or any other man from dropping such misogynistic statements, it would serve as a much-needed warning move.
---
Suggested Reading: Is Calling A Man 'Woman' An Insult? Why Elvish's Humour Needs To Evolve
---
Views expressed by the author are their own