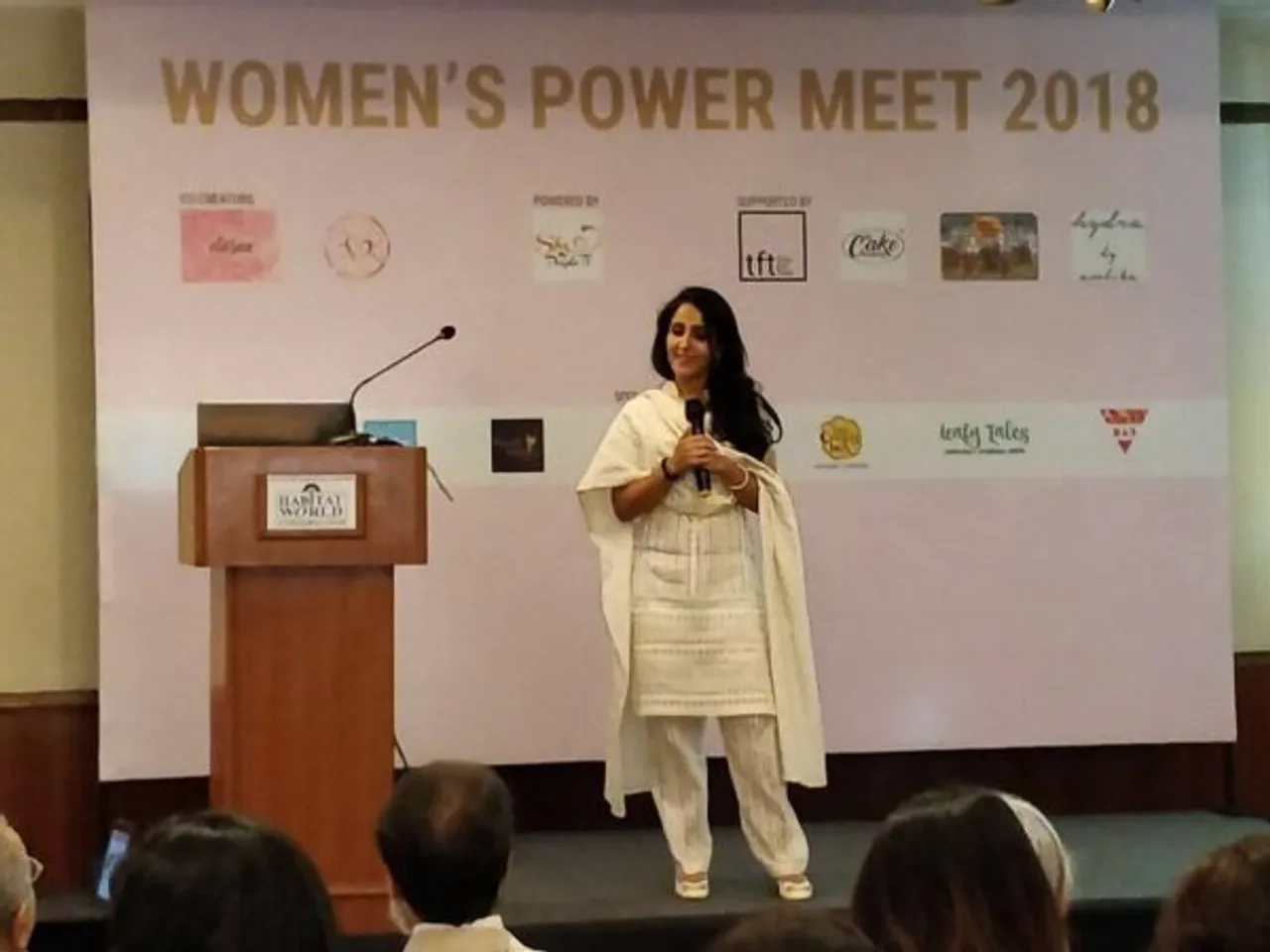 Today, businesses largely run on collaborations. When two brands come together with a product or a service that has a bit of both worlds and surprise both their customer base with innovations, that's what keeps startups going. And what helps with collaborations is networking.
At the Women's Power Meet in Delhi on Saturday, Rashi Sanon Narang of Heads Up for Tails, Shivani Malik of Da Milano, Vinita Bakshi of Aambra Foundation and Sukhmani Grover of YLAC India spoke about partnerships and how to collaborate.
The event, partnered by SheThePeople.TV, was organized by women leaders from the industry for women founders and aspiring women entrepreneurs to come together, learn trade secrets and march forward towards gender equity in entrepreneurship. Salma Ansari was chief guest at the event. Co-creators were Etasaa and Happiness is love.
Align values, mindsets
Narang highlighted the significance of having one's values and mindset align before brands jump to collaborations. "For us what has worked is that we collaborated with lots of artists and designers like Alicia Souza. If you can bring it together in a fun way, then that's great," she said.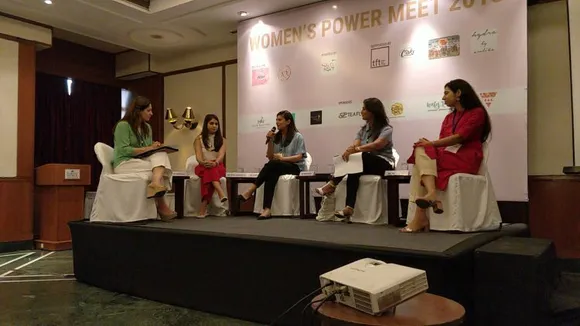 Women's Power Meet
Adding to it, Malik stressed on collaborations that help building a brand's perception.
"So if I have to collaborate with American Express for example, then I won't collaborate with their regular card. I'll do it with their Platinum or Centurion card because I have to create an aspirational value for my customers. We need to deeply look into collaborations and see what we want to benefit out of it," Malik spoke from the perspective of an established brand.
"We need to deeply look into collaborations and see what we want to benefit out of it," - Shivani Malik
Adding an X factor
Bakshi talked about adding an X factor through collaborations. "Today there are plethora of options are there for any product you want, so collaborations bring in an edge that appeal to people towards any business. So that X factor has to be there for any business to have a successful journey or successful circulation of the product," she said.
SheThePeople.TV spoke to Cox And Kings Business Unit Head, Tasneem Rangawalla, who is currently heading Gateway Goddess, which offers curated tours for women. She was also present at the event as an exhibitor and she said, "Brands always want to further their business and progress in various directions. We need to collaborate to reach a different customer base because that's how we can reach to a larger audience."
The Women's Power Meet saw women founders from different sectors come together. It organised mentoring sessions for budding women entrepreneurs from women industry leaders to learn from their journey into marketing, funding, progressing etc
Speaking about the project, one of the organizers, Jyotika Bedi said, "Business showcases here are open to all business and not just a select few. Unlike other networking events, at WPM, a variety of businesses from different industries get to showcase their brand through stalls or brand talks."
"Our vision is to create a long-term national platform for women entrepreneurs, where women can seek and offer help, network and collaborate through physical events as well as through an on-going closed group," she added.
ALSO READ: Elevator Pitch By Over 100 Women Entrepreneurs Creates Asian Record