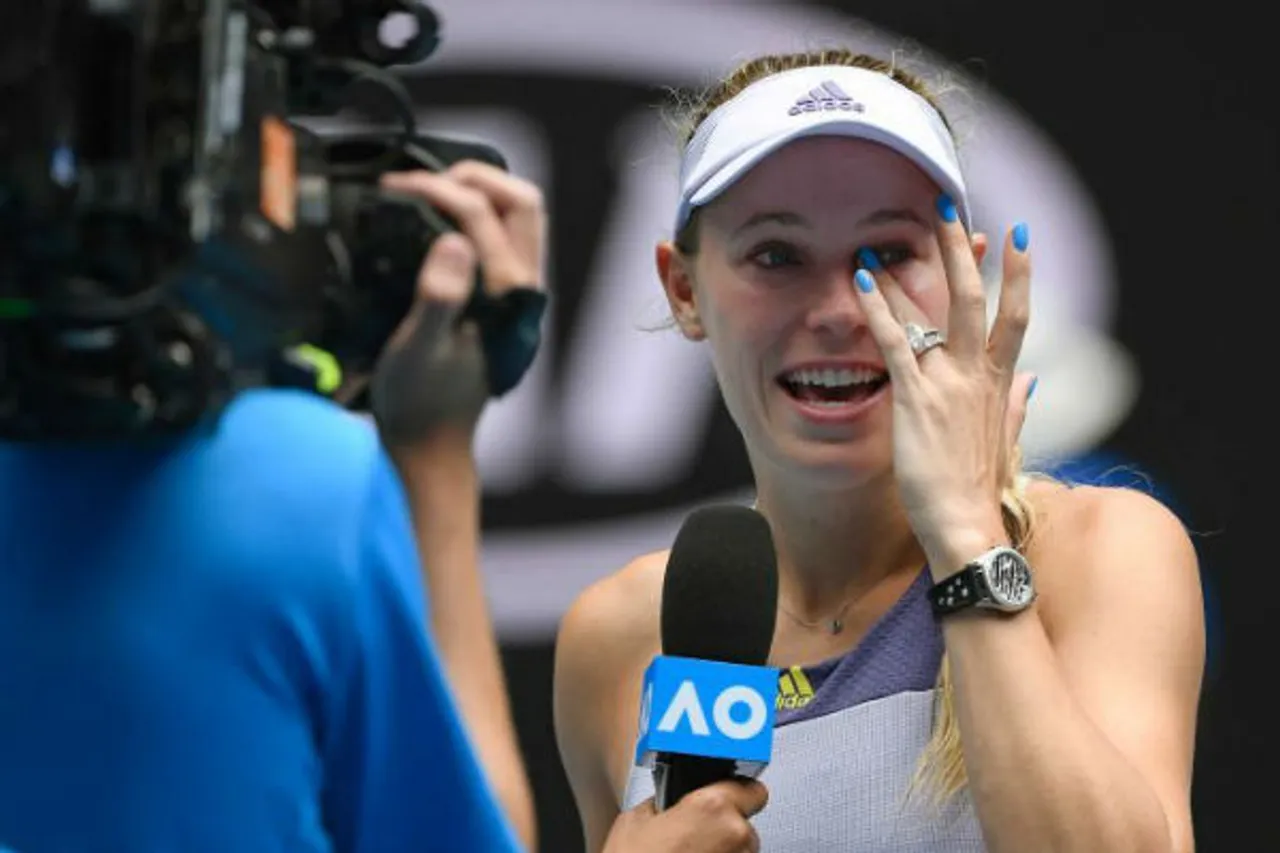 In her first Grand Slam appearance in more than three years, Caroline Wozniacki won her opening match, beating Russia's Tatiana Prozorova 6-3, then 6-2, at the US Open.
Ranked as the world's number one tennis player, Wozniacki retired from tennis after the Australian Open in 2020.
US Open
At the US Open earlier this week, Caroline Wozniacki won her opening match against Russia's Tatiana Prozorova, 6-3, 6-2. In the first set alone, Wozniacki broke three times against her opponent.
Wozniacki was the US Open runner-up in 2009 and 2014. After winning her opening match, she proceeded to the second match with another former Grand Slam champion, Petra Kvitova.
Prozorova, ranked 227th, was making her main draw debut at the Grand Slam and was playing her third tour-level event. Before the match with Wozniacki, Prozorova needed treatment for a leg injury.
With a wild card entry for the tournament, Wozniacki commented, "It feels amazing to be back."
Caroline Wozniacki
In an interview with Vogue, Wozniacki discussed the thrill of winning the Australian Open in 2018. "It combined everything that had come before and everything I had in me to fight my way back," she said. That, and to have my family there to see it, meant everything to me."
The 33-year-old sportswoman also revealed that rheumatoid arthritis was a major factor behind her retirement after 2020's Australian Open. She revealed how, when she lost in three sets against Ons Jabeur, everyone sitting in the stadium sang 'Sweet Caroline' to her as a tribute. "It was emotional," she said. "It was bittersweet."
"But at the same time, I knew it was the right thing for me," she added.
On her return to tennis, Wozniacki revealed that she was very nervous to play professionally, having not done so since 2019. "It's amazing to get another chance," she said. "To get a win under my belt, it feels so special."
---
Suggested Reading: Karman Kaur Thandi, India's Top Tennis Player Claims Second Title Win