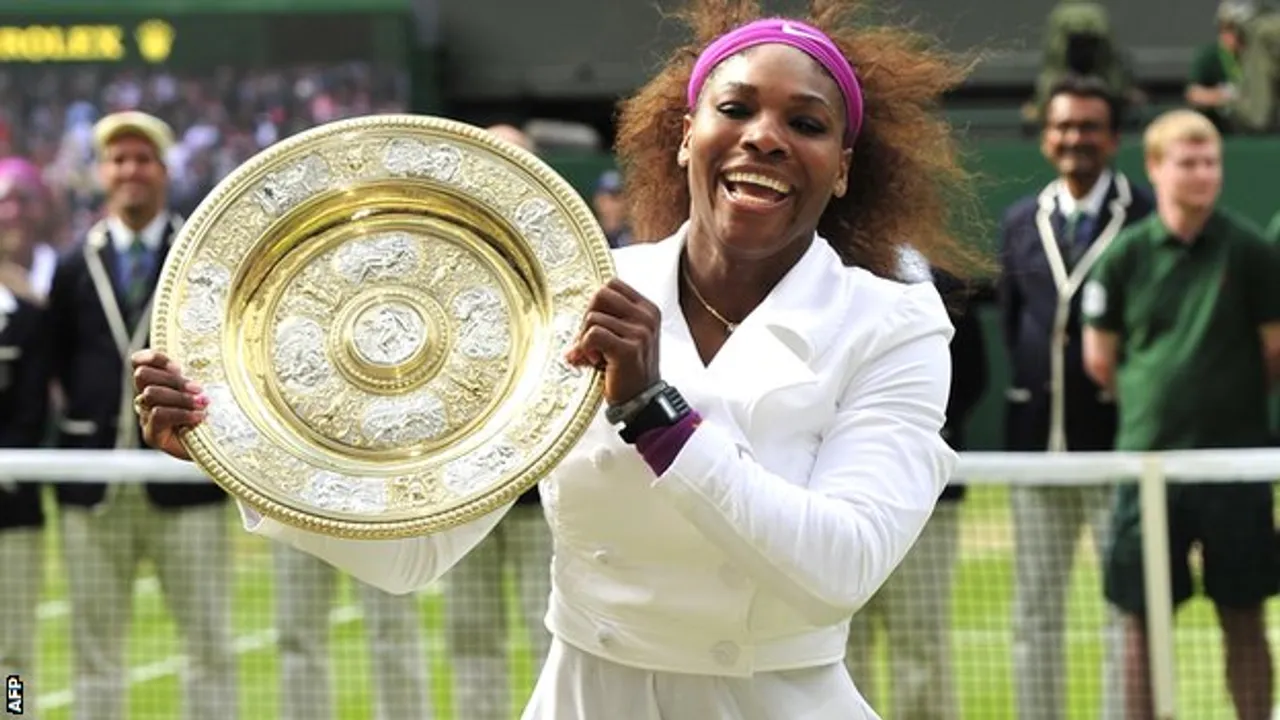 It is the time of the year when London becomes a medley of green and white in the eyes of the world. All England Lawn Tennis and Croquet Club is hosting the most prestigious Grand Slam, and the ladies and gentlemen are lining the elegant lawns with their Strawberries and cream, awaiting a spectacle to unfold. And the singles line-up this year gives them all the reasons to expect a thrilling encounter. So, who are the women players, who will be at the heart of this entertainer? It is our pleasure to make your acquaintance with the First through Fifth ladies of this year's Wimbledon: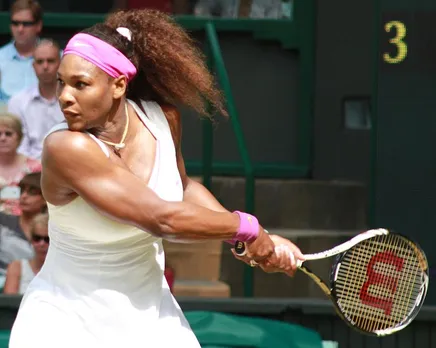 1.       Serena Williams:
This US Ace has been touted as the Greatest Tennis Player in History - and this conferral is almost undisputed. With 35 Grand Slams, she has won more titles than any other currently active player. Queen Serena was welcomed to Wimbledon 2015 as the top seed. While she may not be the defending champion, her flamboyance on the grass is a vision hard to shake off – not to mention the 5 times in the past that she did manage to conquer. Williams is a crowd favorite, and the odds are in her favor. Two unproblematic wins, and one struggle against Heather Watson later, she's set up a 4th round encounter for herself.
Picture credits:  Kat Shannderivative work, HotHat talk
2.       Petra Kvitová
No one takes Kvitova lightly – especially not on grass. Grand Slam wins Galore: Czech. Second Best Rankings: Czech. Career best form: Czech. And, Defending Champion: Czech! She's won two Grand Slam titles, and both happen to be on London's lush green. Seeded second in this year's draws, Kvitova is defending her title easy peasy- with low-effort wins in the first two rounds. She awaits her third round competitor today.
Picture Credits:  Carine06 

3. Maria Sharapova:
The shocking first round exit of third seeded Simona Halep now has crowds betting even more money on Sharapova's exuberance. She may falter, she may tumble, but she's had a history of picking herself, dusting herself off and keeping her eyes on the prize. The former world no.  1 entered this year's draws as a modest yet optimistic fourth seed, and she's building momentum slowly and successfully. She's also amongst the early qualifiers to round four. And after all, remembering being on top of the world after having won the Wimbledon in  2004 has got to have her wanting more of that feeling.
Picture Credits: Picshype.com

4.  Caroline Wozniacki:
She's been a former world no. 1, and has held that position for a staggering 67 weeks despite never having won a grand slam. Having made her way to London this year at a comfortable 5th seeded spot, she's been holding her ground without a hitch so far. The first three rounds may not have been a cruise, but she exhibited great resilience under pressure when challenged. She's had a bag full of upsets in her feisty career, having won over various top ranked and higher ranked players, and now - it seems winning a Grand Slam is the only way her journey will go next.
Picture Credits: CTV News
5. Lucie Šafářová:
Safarova is somewhat of an all-rounder, not only being world no. 6 in WTA Singles, but also resting at World no. 5 in the doubles Rankings. She's also seeded 6th this year, and one of the early birds to have made it to round four. Consistency is key to her game, and she might excel all the way through to her goals, if she keeps up her composure. 
Picture Credits: Zimbio
Featured Picture Credit: BBC.co.uk