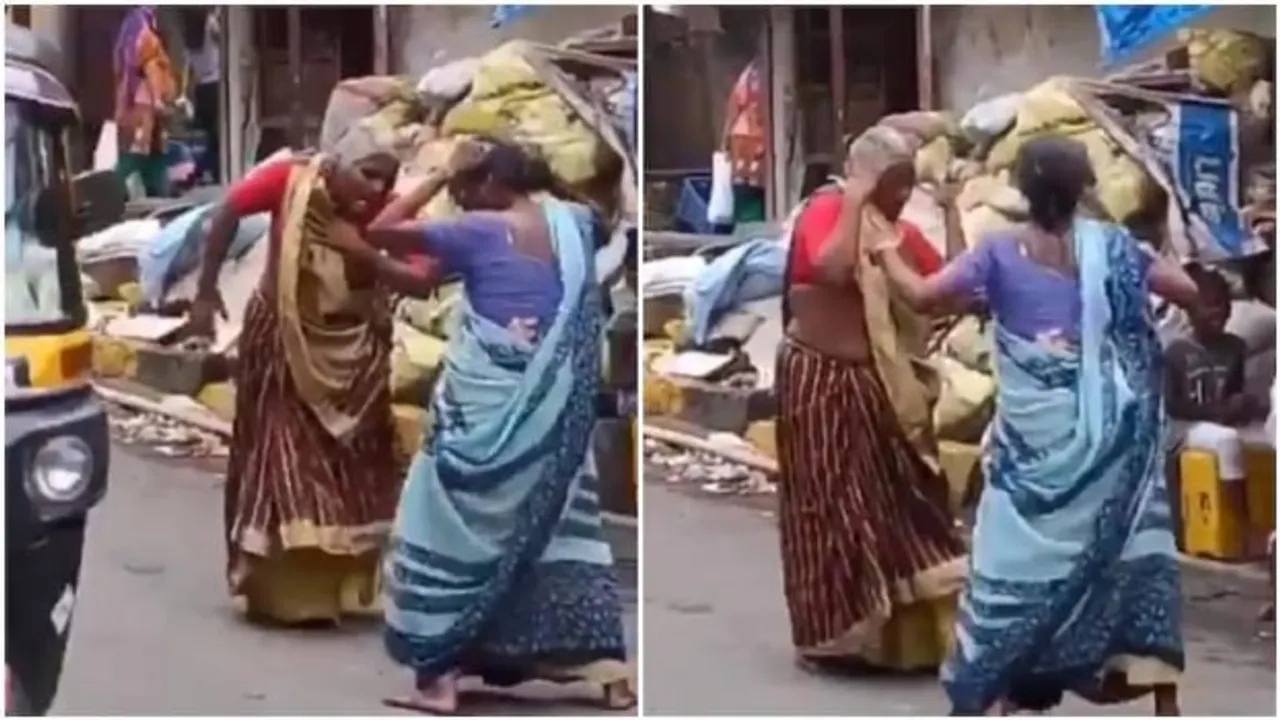 A video of two elderly women dancing to the tunes of Asha Bhosle's hit 1971 song Piya Tu Ab Toh Aaja, from the film Caravan, has gone viral on social media. The saree-clad women launched a dance party in the middle of a street. A 15-second video clip from the incident was shared by a Twitter user, who captioned the post saying, "This is so cute."
Take a look at the viral video:
This is so cute☺️ pic.twitter.com/xDslL51Ob0

— PB&J (@peechetodekho) August 29, 2020
What You Should Know
A video of two elderly women dancing on Asha Bhosle's iconic song Piya Tu Ab Toh Aaja from the movie Caravan is going viral.
The original song features Helen and the music was composed by R. D. Burman.
Social media can't stop gushing
The video has been viewed almost 33,000 times on Twitter, and has garnered many likes and retweets. Netizens are applauding the two women for their high spirits and energy. "Dil toh baccha hain ji," a user wrote in the comments section. Another comment reads, "Wow. Dil khush hogaya." Another user applauded the women for dancing with such a carefree attitude, writing, "Oh to dance with such abandon."
Also Read: Milkuri Gangavva, This 58-Year-Old Grandma From Telangana Is A YouTube Sensation
Grandma dances to Ankh Mare
A few days ago, a Kolkata based grandmother was in the news when a video of her dancing to the popular Bollywood song Aankh Maare from the film Simmba, on the occasion of her 93rd birthday found its way to social media. The video was shared by the woman's grandson from his Facebook account. He also shared a few pictures of the birthday party held at their residence in Kolkata. Read more about it here.
Couple dances to Ghaghra
In the month of July this year, a Gurgaon based seventy-something couple went viral for their dance on the song Ghaghra, from the film Yeh Jawaani Hai Deewani. The video shows 76-year-old Ram Girdhar and his wife, 72-year old Prerna Girdhar, grooving to the hit number from the 2013 film. The couple, with oodles of swagger and nakhras, have danced their steps to perfection. What's adorable is that they have even tried to match their clothes to the original song – with Prerna donning a traditional, ghagra-like dress, and Ram wearing a cool button-down with a boyish charm to it. Check out the video here.
Feature Image Credit: Screenshots from @peechetodekho/ Twitter