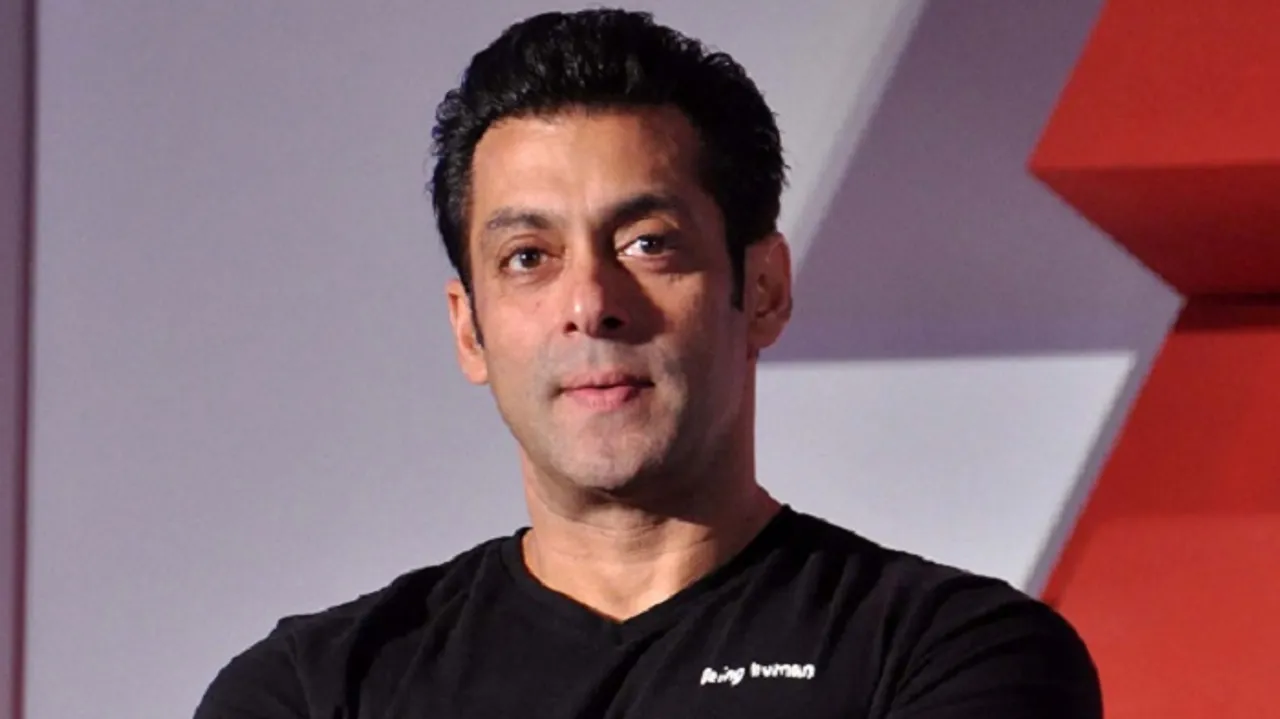 Salman Khan's conviction in the 1998 Jodhpur blackbuck poaching case should serve as an eye-opener to his hyper-masculine fan following. His cult followers cannot believe that their beloved bhai was handed a five-year jail term today by the Jodhpur court. While most like me are stumped that a man who got away in a hit and run case will be in jail for poaching animals, but this conviction was long overdue. Salman Khan is the poster child of toxic masculine behaviour in our country. His bad boy attitude has groomed a generation of men into believing that they can get away with anything. They love him for his brutish personal and professional strength and want to be like him a man who doesn't worry about the consequences of his actions.
Time and again I find myself asking, why does Salman Khan have such a cult following?
Millions of people are bewitched by a middle-aged man who is a mediocre actor well past his hay days. Members of the film fraternity bow down to his arrogance and swear by his "large-heartedness". The only reason being that he is probably the most sell-able actor in Bollywood right now. His films, no matter how bad, earn hundreds of crores at the box office. This is one star whose spell over his fans remains unbroken even after a good three decades.
Salman is Salman, no matter who he is portraying on-screen. People do not go to watch a Tiger or Chul Bul Pandey or Sultan they go to watch their beloved bhai. They love his bulging biceps, his dialogues about commitment, and his sheer portrayal of quintessential Indian Alpha man. His followers swear that bhai is a good guy, just a victim of his own circumstances. Be it break ups amidst rumours of violence or court cases, the sympathy of his fans never waivers. So in a Bollywood struggling with the changing demands of audience and film-making culture, Salman Khan is a constant and sure shot hit machine.
For the rest of us, who are impervious to his persona, Salman is all that is wrong with our star culture and obsession with macho men.
He is a toxic Alpha male potion his fans consumed for too long. We have a generation of men who defend his arrogance, because he convinces them that he is right. Even after being found guilty today, social media is flooded with tweets from his fans who feel sorry for him. They think that this punishment is very "harsh" on poor Salman who hadn't had peace since this trial began. Some of his die-hard fans are even abusing people on Twitter, for celebrating Khan's conviction. This blind love for him is beyond understandable. It shows that the masses who make his movies into 300 crore blockbusters, cannot still believe that their hyper-masculine icon got tamed by law.
By sending him to jail, Jodhpur Court has made a bold statement against our powerful star system. Salman should go to jail because he committed a crime, and he is not above the law. Perhaps a message which needs to reach his ardent fans who emulate his persona in real life.
I know that Khan will challenge this decision in upper courts. He will find a way to get out of jail again, setting a bad example for men who want to be like him. But let's bask in this glorious moment while it lasts. We can only hope that his fans finally learn that no one is beyond justice in this world. Sooner or later karma and law catch up with you.
Picture Credit: hdnicewallpapers.com
Also Read: Salman Khan makes a 'casual remark' while comparing his action stunts to rape
Yamini Pustake Bhalerao is a writer with the SheThePeople team, in the Opinions section. The views expressed are the author's own