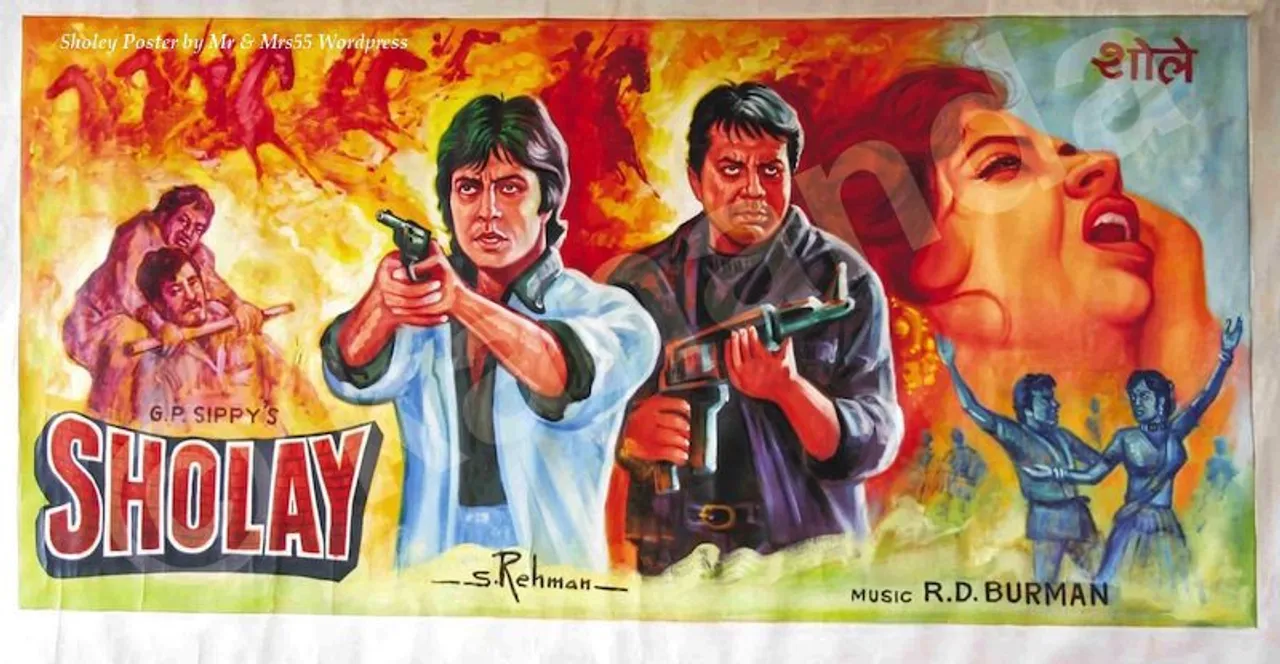 Five to ten goons are chasing a girl in an isolated area. The girl, scared out of her wits, starts running and while running suddenly trips and falls. Now the goons are all smiling wickedly and are walking slowly towards the crawling, helpless girl but boooom! Suddenly, out of nowhere, the hero emerges and beats the shit out of the bad guys. The girl is impressed and falls in love with the guy who walks out of the scene unscathed.
The above description of a scene is so clichéd in our country that I'm sure it would fit in the script of at least five movies. Movies are a medium of communication which binds a very diverse class of audience. Just like the prevalence of gender bias anywhere else, the Indian film industry also suffers from this vice. We must understand that in a country where more than 1,000 films are produced every year, the amount of influence film industry wields is unimaginable. The relationship is mutual, so to speak, films reflect societal attitudes and society is influenced by films.
There is no doubt that a majority of Bollywood and South Indian movies have always been hero worshippers. The female character is often a supporting/subordinate character to the hero.
She is the love interest of the hero and an attraction for the audience which is what sells in theatres. More often than we care to admit, movies propagate the idea that women need protection and that she is always filled with awe and admiration for her male partner, who is the perfect portrayal of machismo.
Also Read: From Umrao Jaan to Begum Jaan: How has the portrayal of sex workers evolved in Bollywood?
During the early years of production, through the ideas of loyalty and obedience to the husband, Hindi cinema successfully institutionalized patriarchal values. Films like 'Dahej' (1950), 'Gauri' (1968), 'Devi' (1970), 'Biwi ho to Aisi' (1988), 'Pati Parmeshwar' (1988) depicted women as passive, submissive wives as perfect figures and martyrs for their own families. It is true that actresses like Smita Patil, Shabana Azmi, Nutan, Jaya Bachchan did play dominant woman characters, but the number of such movies were highly restricted.
Most of the newer generation movies like Dabangg, Ready, Khiladi 786, Ra.One, Rowdy Rathore, etc. host heroines only as a distraction from the main story, celebrating the bravery and superhuman abilities of the hero. There is no depth in the character of the leading ladies and their roles are pushed to the sidelines.
As rightly said by Vidya Balan, it is also unfortunate to note that when the lead is played by a woman rather than a man, the movie is called 'female-centric' categorizing it into a different class from the mainstream movies.
There is also the trend of 'item songs' in Indian movies which are completely demeaning to women. The lyrics of some of these songs are cringeworthy like the famous Fevicol song from Dabangg 2, "Main toh tanduri murgi hoon yaar, Gatkale saiyan alcohol se oh yeah" or Sheila ki Jawani song from Tees Maar Khan, "Paisa gaadi Mehanga ghar, I need a man who can give me all that, Jebein khali fateechar, No, no, I don't like it like that" or  Lipstick laga ke song from Great Grand Masti, "Apple jaisi booty teri, Legs complimentary teri, Candle jaise lips tere, Haalat senty senty meri".  These songs do not actually relate to the story-line but offer a break from the monotonous feel of the movie.
Scantily-clad beautiful actresses (referred to as 'items') dance to the vulgar lyrics, similar to the above mentioned, which is nothing but objectification of women. Some media and civil society groups also cite item songs as being the reason for promoting rape culture in India.
Famous dialogues and punchlines from the movies also propagate common stereotypes against women. One dialogue from the movie Mere Brother ki Dulhan says, 'Ye hoti hai asli ladki. Chutki mein Bipasha, chutki mein Madhubala', another from the movie 2 States says, 'Boodhi ho ya jawan, melodrama iss duniya ka saari auraton ke khoon mein hota hai'. Some movies also spread the wrong idea that it is okay to stalk women and by persevering one can be successful. Eve teasing is a common depiction in movies and many successful movies like Wanted, Ranjhana, etc. are totally based on it.
Also Read: Film Critic Shubhra Gupta on 50 Movies That Changed Bollywood
Given the aforementioned situation, the comment made by South Indian actor Prithviraj comes at a crucial time. After the incident of kidnapping and molestation of Bhavana, a south Indian actress, Prithviraj in his Facebook post admitted to the onscreen misogyny practised in the Malayalam film industry and apologized for the same. He also stated that he would never again mouth any misogynistic line or celebrate disrespect for women in his movies. It is now high time that popular actors from Bollywood take hint from such statements and follow the lead to create refreshing content.
Outside the movie also certain issues like wage gap, opportunities for women directors, women make up artists, etc. crop up. According to a writer in YourStory, the men in the industry get paid more than three times on an average.
The Forbes 2016 list of highest paid celebrity features Salman Khan at the top position in India having 270.33 crores earning while the highest paid actress Deepika Padukone could only earn 69.75 crores.
One reason given is the box office performance. Producer Pravesh Sippy says, "The top male stars generate much greater returns than the female stars; that's why they get paid much more". According to Variety, "Queen" made $15 million at the box office, while Salman Khan-starrer "Bajrangi Bhaijaan" took in $95 million. Actresses like Kangana Ranaut and Vidya Balan believe that pay disparity also results from actresses undervaluing themselves.
Further, another gender issue arises in the making of films which poses greater challenges for women directors. Leading women directors like Farah Khan and Zoya Akhtar do successfully pull out blockbuster movies but that is only by casting popular heroes.
Interestingly with regard to makeup artists, till 2014 women could not be makeup artists in Bollywood. Cine Costume Make-up Artists and Hairdressers Association (CCMAA) mandated that women could only be hair dressers and not make-up artists. The rule, made to keep women from competing with men for jobs, has held sway for close to six decades with little resistance from women. When challenged in the Supreme Court by Charu Khurana, the judges expressed shock over such a primitive rule and adjudged it to be unconstitutional.
Not everything is bleak though. Films like Kahaani, English Vinglish, Mardaani, Queen etc. had strong woman characters and celebrated the idea of being a woman. A lot still remains to be achieved. We are yet to overcome the 'patronizing effect' being shown in the movies. Take for example, Dangal, despite the movie meant to emphasize women empowerment, ended up being an Aamir Khan movie.  The most important thing here is that we must accept the 'fact' that there is discrimination and think of solutions to overcome it. It is no solution that we compare ourselves with other countries and make ourselves comfortable by saying that we are better than them (like a Union Minister in February said).
Actors and actresses need to join hands if the film industry has to be made gender neutral.
Also Read: Bollywood High On Biopics On Indian Women
Krishnendu Nair, part of Safecity's Writer's Movement, is a 20-year-old law student intent on improving the justice-delivery system of the country. She believes that even the smallest unit of a society holds the power to profoundly transform a community. In her free time, she's most likely be found in the company of books, surfing online content or watching documentaries that unveil hard-hitting realities of life.
Opinions are of the writer.