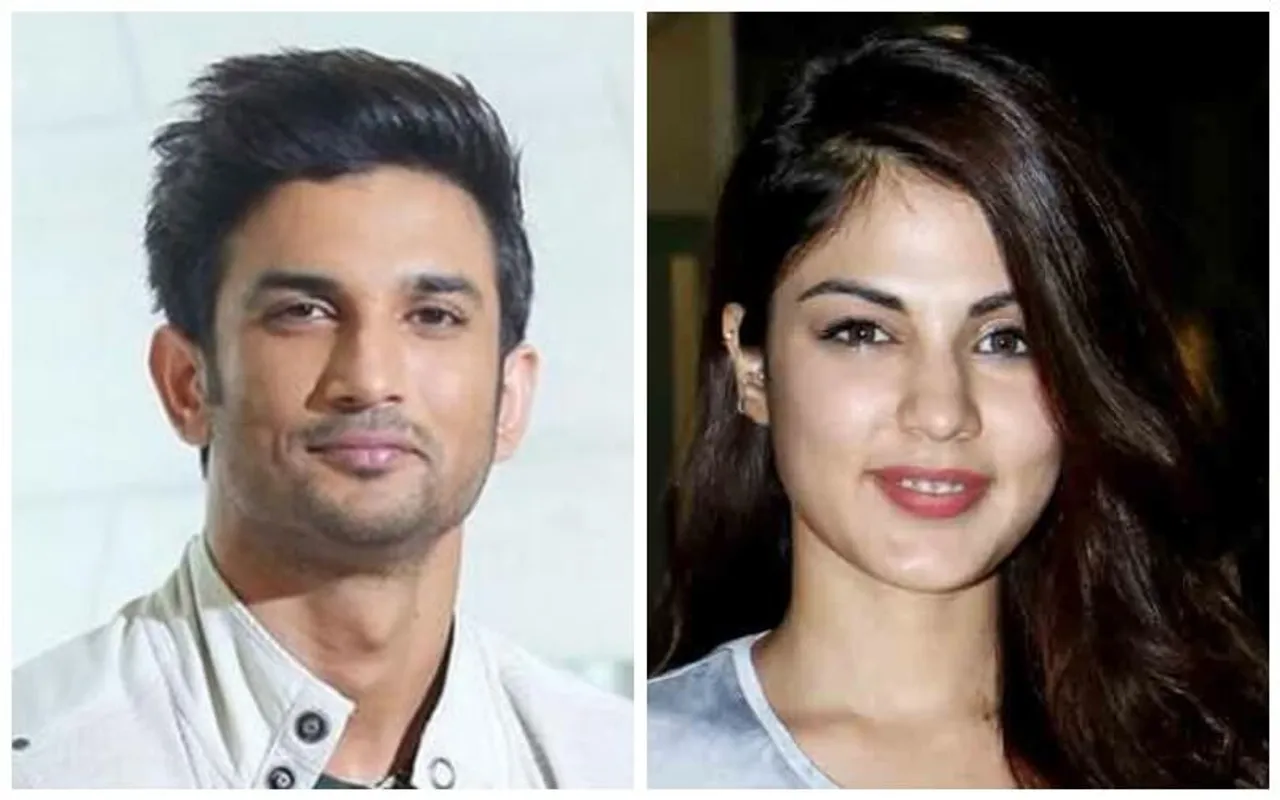 Sushant Singh Rajput had promised to quit marijuana, a WhatsApp chat between Rhea Chakraborty and business manager Shruti Modi allegedly claimed, a report by India Today revealed on Wednesday.  The messages reportedly show that Rhea was trying to get Sushant Singh to quit drugs.
The aforementioned chat records are from January this year state that in one incident Sushant cried during a meeting and promised that he would try to do better by seeking treatment. "He was to completely stop weed and he said he quit it since yesterday. He has gone off to sleep I am leaving for the day," two messages, from a contact saved as Shruti 2, read,  India Today reported. The messages further revealed that Sushant was "still not healing" after receiving medical care and that he was supposed to consult his doctor for further treatment.
Earlier Times Now, reported that Rhea's WhatsApp records hinted that she was allegedly using illegal drugs. However, her lawyer said on Tuesday that the actress never took any kind of drugs and is ready for any test. It was earlier reported that her chats with few people showed that she was using banned drugs. She reportedly took instructions from an employee at a talent management agency to administer a drug to Sushant. Her lawyer, Satish Maneshinde, in a statement, said, "Rhea has never consumed drugs in her lifetime. She's ready for a blood test any time," News18 reported.
What You Should Know
A WhatsApp chat reportedly reveals that Sushant Singh Rajput promised to quit marijuana.
Earlier, Rhea's lawyer said "Rhea has never consumed drugs in her lifetime. She is ready for a blood test."
Previously, text exchanges between Rhea and Sushant's house manager, Samuel Miranda, and a woman named Jaya Saha, also hinted that they were talking about banned substances such as marijuana and MDMA. "Incase we speak about hard drugs, I haven't been doing too much. Tried MDMA once," Rhea allegedly messaged a man named Gaurav Arya, asking him, "You have MD?"  Times Now revealed.
The Enforcement Directorate handed over Rhea's digital conversation records to the CBI and the Narcotics Control Bureau (NCB) for a possible drug angle, TOI reported. CBI is currently investigating the actor's death case. The team has already visited Sushant's flat, twice, along with the forensic team, and in the last four days, they also twice visited the Waterstone resort, where Sushant stayed for two months and the Cooper hospital where his autopsy was done. They are yet to meet Rhea and her family members.
Sushant was found dead in his Mumbai apartment on June 14. He was 34.
Also Read: I Thought My Struggle With Depression Was Over. And Then Lockdown Happened
Feature Image Credit: TOI