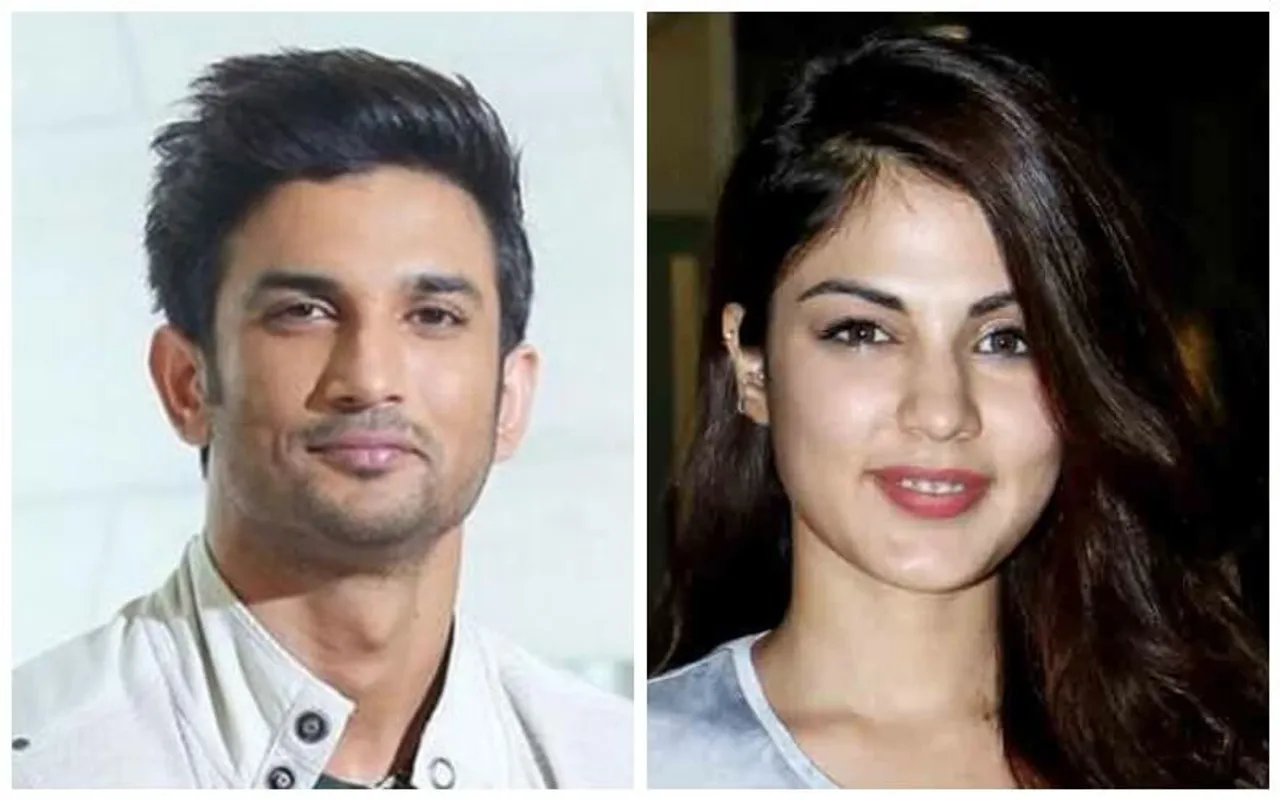 The Supreme Court of India on Wednesday ordered the CBI to further investigate the case of actor Sushant Singh Rajput's death. The court also said that the FIR, that was initially registered in Patna, will be overseen by the CBI now. Meanwhile, Rhea Chakraborty's petition to transfer the investigation of Rajput's death from Patna to Mumbai has been rejected by the apex court.
Justice Hrishikesh Roy announced the judgement on Wednesday, which said that the Mumbai police will be handing over all the evidence collected so far to the investigating agency.
Soon after the Supreme Court's order, Sushant's sister Shweta Singh Kirti, who had been campaigning for a CBI investigation, tweeted,"Thank you God! You have answered our prayers!! But it is just the beginning... the first step towards the truth! Full faith on CBI!!"
We stand together as a nation for CBI Enquiry! Demanding an unbiased investigation is our right and we expect nothing but the truth to come out. 🙏 #CBIForSSR #Warriors4SSR #justiceforSushanthSinghRajput @PMOIndia @narendramodi @AmitShah pic.twitter.com/5WgkaUQybJ

— Shweta Singh Kirti (@shwetasinghkirt) August 13, 2020
Actor Kangana Ranaut's team tweeted, "Humanity wins, congratulations to each one of SSR warriors, first time I felt such strong force of collective consciousness, AMAZING #CBITakesOver."
Humanity wins, congratulations to each one of SSR warriors, first time I felt such strong force of collective consciousness, AMAZING 👏👏👏#CBITakesOver

— Kangana Ranaut (@KanganaTeam) August 19, 2020
What was the FIR about?
The FIR registered in Bihar was based on the complaint filed by Sushant Singh's father Krishna Kumar Singh. He had alleged that actor Rhea Chakraborty and her family were responsible for abetment of his son's suicide. Based on his complaint the Patna Police registered an FIR on July 25. Rhea, however, claimed that she is innocent and has nothing to do with the late actor's alleged suicide case. She had filed a petition with the Supreme Court, seeking the transfer of the FIR to Mumbai from Patna, alleging that she has been falsely implicated in the case.
Sushant Singh Rajput was found dead in his Mumbai apartment on June 14. He was 34.
What You Should Know
CBI will now investigate Sushant Singh Rajput's death case, as per a Supreme Court order.
Sushant's father filed an FIR against Rhea Chakraborty, accusing her of abetment to suicide.
A petition filed by Rhea with the Supreme Court claimed that she is innocent and wanted to move the investigation from Bihar to Mumbai
Rhea had also alleged that the late actor's father used his 'influence' to lodge the FIR in Patna and accused her of abetment to suicide which is completely false, a report by Times of India had said. She wanted an "impartial investigation" in the case. "In Bihar, there cannot be an impartial investigation and thereby she seeks transfer of probe in the FIR registered in Bihar to Mumbai," the actor's petition read.
Also Read: I Thought My Struggle With Depression Was Over. And Then Lockdown Happened
Rhea alleges she was groped by Sushant's sister
Yesterday, Rhea released a statement in which she has alleged that she was groped by Singh's sister Priyanka in April 2019. "Rhea and Priyanka had gone out to a party" where "Priyanka consumed copious amounts of alcohol and was behaving inappropriately with men as well as women… So Rhea insisted that they return to Sushant's home." Once there, Chakraborty alleges that she went to bed, while "Sushant and his sister continued drinking alcohol." The statement says that "Rhea was asleep in Sushant's room when she suddenly awoke to find Priyanka had got into bed with her and was groping her," read the four-page statement.
Feature Image Credit: TOI