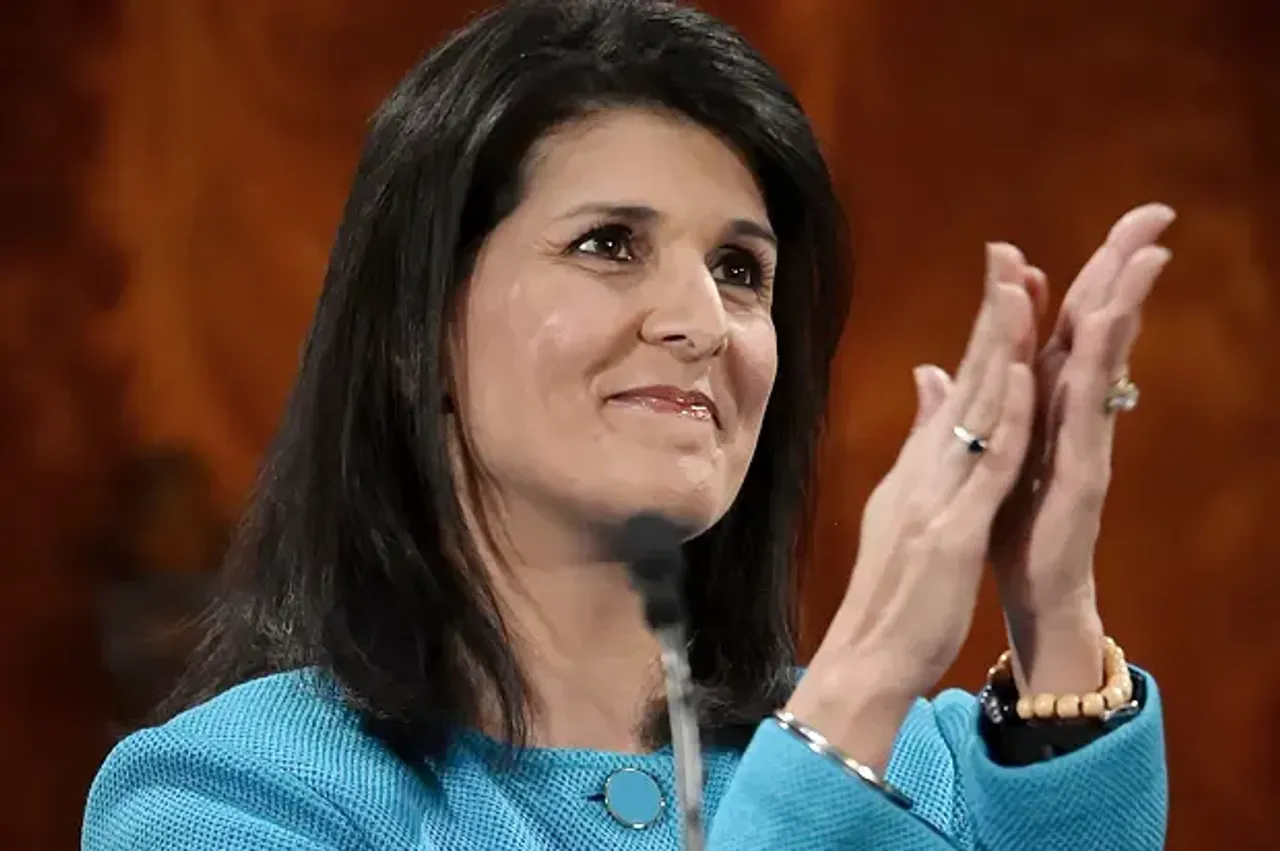 The US ambassador to United Nations Nikki Haley on Wednesday pointed to opportunities in Indo-US relationship at multiple levels. These included counter-terrorism and military aspects. According to her, the visit was aimed at solidifying the partnership between India and the US. This is Haley's second visit to India. She had previously visited India in late 2014 while she served as the South Carolina Governor.
Haley is the daughter of Sikh immigrants from Punjab, is the first Indian-American to serve in a Cabinet-level position in any US presidential administration. 
On her first visit to India since becoming US envoy to UN, Haley asserted that religious freedom is as important as freedom of people and their rights. She was accompanied by US ambassador to India Kenneth Juster. They visited the tomb of Mughal emperor Humayun in Delhi and termed her visit as coming back home.
"It makes my heart happy to be back in India, it is as beautiful as I remember it to be. It's always good to be back home. My parents said I was crazy to come at this time of the year because it is so hot. But, I will tell you that the heat is worth it to be back in India," she told reporters
Hailing conservation of Humayun tomb as a memento of value attached by India to culture, Haley said, "Humayun tomb is a reminder of how much we value culture and how much India values culture. The preservation that has happened here is a reminder that we all remember where we came from and we have to preserve it for the future," PTI reported.
She discussed the strength of US-India relationship stating, that the two countries were oldest democracies that shared values of people, freedom and opportunities. 
Haley stated that there are lot of likeness between India and the US and her visit was aimed to solidify the friendship. "In this day and time we see more and more reasons for India and the US to come together.  I am here to once again solidify our love for India, our belief in the friendship India and the US have and our willingness to make that relationship even more stronger," she said.
"We think freedom of religion is as important as freedom of rights and freedom of people," she said.
Haley during her two-day visit will also meet senior Indian officials, business leaders and students, underscoring America's "strong alliance" with the country.
Talks between Haley, the highest ranking Indian-American in the Donald Trump administration, and Indian officials could include a host of topics, including India-US strategic ties and significant global developments. 
Read Also:France Appoints Assam's Priyanka Das As Science Ambassador
Apoorva Lamba is an intern with SheThePeople.Tv