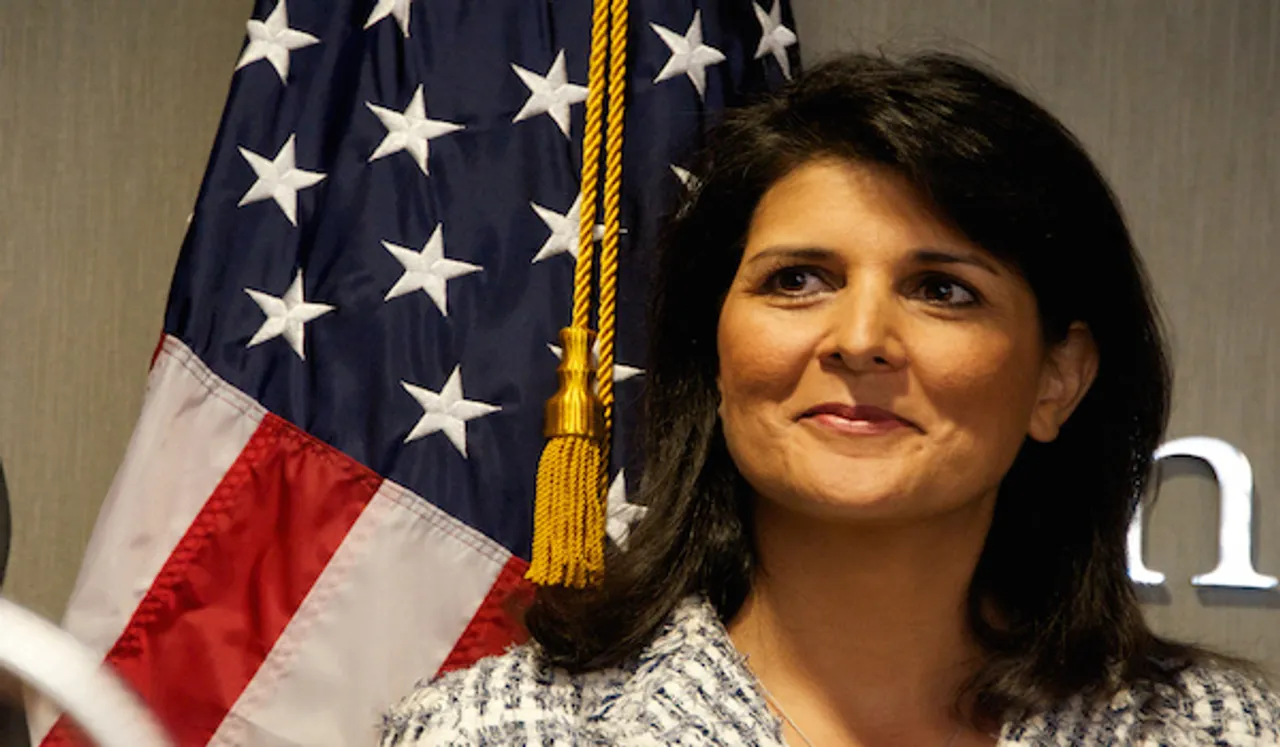 Nikki Haley is now confirmed to be America's ambassador to the United Nations. The announcement comes in five days after Donald Trump's inauguration ceremony.
Although Nikki is known to have less experience in foreign relations, she was picked for being right for the job. The Republican chairman of the Foreign Relations Committee showed faith in Nikki and deemed her a proven leader. The committee concluded, Nikki will be a 'fierce advocate' of US interests in the UN. Haley's nomination received 96-4 votes from senators.
ALSO READ: Indian-American Women Nail It In 2016 US General Elections
The current the UN ambassador of US, Senator Chris Coons though wasn't in agreement. He said Nikki wasn't a convincing choice. The US ambassador to the international body should be an expert on international affairs, he pointed out. Coons added it should "not someone who will be learning on the job."
Donald Trump had earlier said about Nikki Haley's nomination:
"She has a proven track record of bringing people together regardless of background or party affiliation to move critical policies forward for the betterment of her state and our country. She is also a proven dealmaker, and we look to be making plenty of deals. She will be a great leader representing us on the world stage."
Nikki Haley is the first woman to serve as Governor of South Carolina at a young age of 44. This makes her the youngest current governor in the United States.
Nikki is originally from India as she was born as Nimrata Randhawa in a Sikh family. She then moved to Bamberg, South Carolina at an early age. Nikki was her pet name and it stuck with her. She is married and has a daughter named Rena and a son named Nalin. He husband's name is Michael.