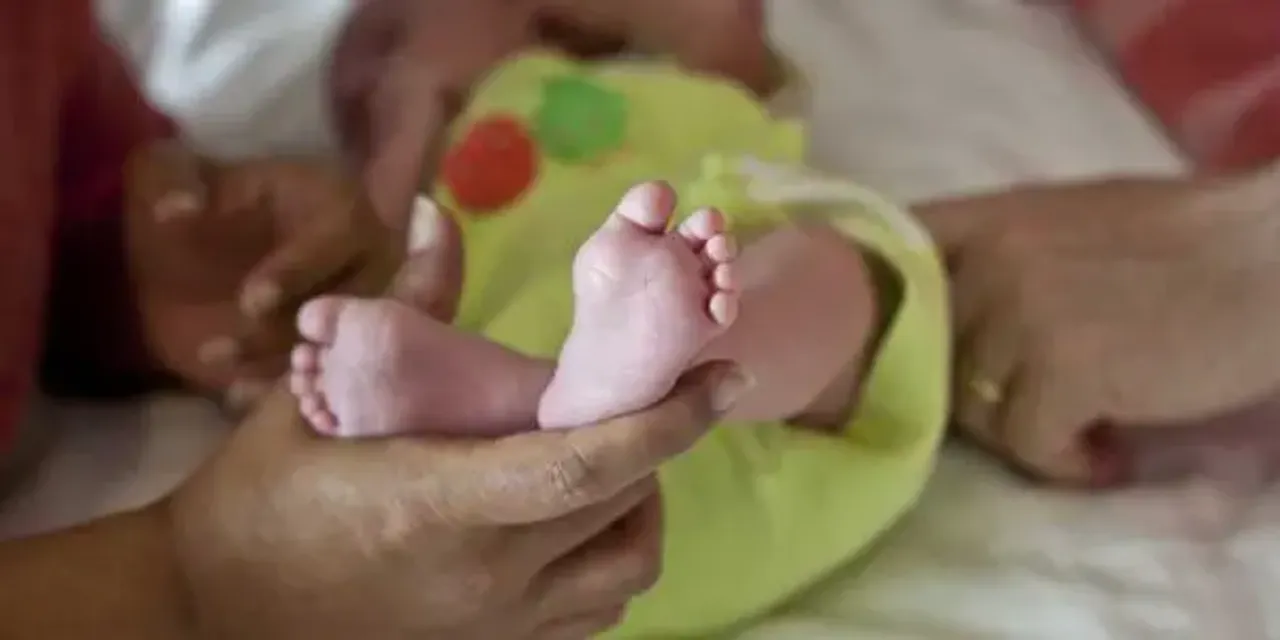 TRIGGER WARNING: The following report contains details that may be distressing to some readers. Discretion is advised. 
In a shocking report from Ranchi, Jharkhand, a man allegedly strangulated his one-and-a-half-year-old daughter to death on claims that he did not want a girl child. Reports suggest the incident occurred over the weekend when the man identified as Gautam Prasad Mahato, in the early hours of Saturday, strangled his baby, anguished after she began crying. His wife, Babita Devi, reportedly tried to fight him off her baby, but could not succeed. The 35-year-old Mahato, reportedly an alcoholic, has been arrested and charged with murder by the police.
As per Indian Express, the FIR states that Mahato and Devi have been married since 2014, and were parents to two children - an older son and the late girl child. Devi told the police, however, that her husband had been agitated over having a baby girl. "He used to say he never wanted a daughter. I put up with his beatings in the hope that he would improve, but his atrocities only increased," she was quoted saying. Mahato even physically assaulted other family members, she said.
Also Read: International Day of the Girl Child: Know Why It Is So Important
Other Violent Crimes Against Girl Children
News of this horrific crime in Ranchi comes in the face of female infanticide statistics of India that already paint a grim picture. According to a UN report released earlier in the year, India accounts for "45.8 million of the world's 142.6 million missing females over the past 50 years." Missing females, according to The Telegraph, are reportedly understood as "girls who went missing at birth."
Even as the discourse around "saving the girl child" progresses, patriarchy still compels many Indian children to veer towards their preference for a male child at any cost. Even if that cost includes fatally harming a girl child. A crime reported in September this year involved a two-day-old girl found stabbed with a screwdriver over 100 times. Her body was wrapped in a shawl and dumped beside a temple in Bhopal's Ayodhya Nagar. It was reportedly the third case of a female child being killed in Bhopal in those weeks.
Also Read: Meet Manshi Sathpati, Who Is Educating Tribal Children In Bhubaneswar For Free
Is Patriarchy Holding India's Children Ransom?
Even sadder is if the girl child manages to gain a few years from birth, her life is susceptible to being marred by rape and other forms of gender-based violence. In November this year, a four-year-old girl was raped by a family acquaintance in Rajasthan's Pali area. That same month, a seven-year-old girl was raped and subsequently murdered in Kanpur.
The intensity and count of crimes against young girls, not to mention the heinous manner in which they are carried out, should bring us to pertinently question: Are India's children safe from patriarchy? Or is the deep-rooted bias of a male child over a female one holding our country's children ransom? Are 'girl child' policies of education and safety bringing a change or are they just an eyewash? Does India need a bigger reckoning of protecting its girls? This is a conversation that needs to move beyond news and transcend into real-time action.
Views expressed are the author's own.