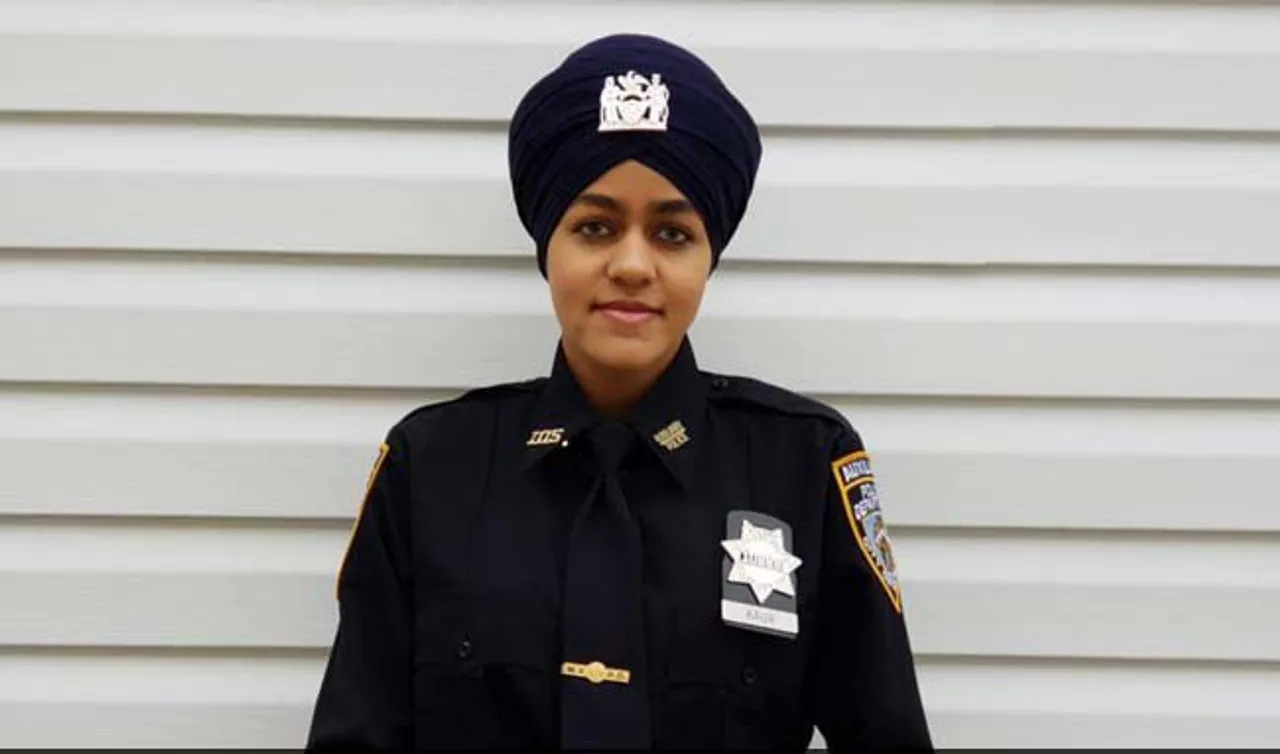 The New York Police Department has scripted history by inducting its first woman turbaned Sikh cop. Gursoach Kaur is a graduate from the New York City Police Academy and will soon join the New York Police Department as an Auxiliary Police Officer (APO).
Sources claim that Kaur graduated last week and her induction endorses an empowered law enforcement. They believe that by appointing her, the police department would motivate others to join the force which sends out a better message to the community.
READ: Meet Nadiya Nighat, Kashmir's First Female Football Coach
"We are proud to welcome first Sikh turbaned female Auxiliary Police Officer in the New York Police Department. APO Gursoach Kaur and other Auxiliary Police Officers graduated from the academy. We are proud of you. Stay safe. #sikhsinlawenforcement," the Sikh Officers Association tweeted.
https://www.facebook.com/sikhofficers/posts/2107579409521780
The association wrote on that it is "proud" to welcome Ms Kaur to the Police Department.
"Your service will be a motivation for others to join the Law Enforcement Family," it said.
The association is claimed to be the nation's first organisation to represent Sikh Officers in Law Enforcement.
This news came as a landmark decision since before the end of 2016 Sikhs used to wear Patka under a cap instead of turbans. This is the first time an NYPD cop will be a turbaned Sikh. They were also not allowed to grow their beards, but the new rule implies change indeed.
READ: Meet Soliha Yousuf, Captain Women's Rugby Team, J&K
Also, the Minister of state for housing and urban affairs Hardeep Singh Puri also congratulated Gursoach Kaur and tweeted:
Delighted to see a turbaned lady officer in NYPD. Hope this fosters better understanding of Sikhism & Sikhs & corrects perceptions in US so that incident which happened with me in 2010 & recently with @Canada minister @NavdeepSBains do not recur.

Sikhs are ambassadors of harmony https://t.co/cviJAI6hWD

— Hardeep Singh Puri (@HardeepSPuri) May 19, 2018
"We're making this change to make sure that we allow everybody in New York City that wants to apply and have the opportunity to work in the greatest police department in the nation, to make sure we give them that opportunity," Mr O'Neill had said during police academy graduation ceremony, NDTV reported.
Congratulations Gursoach Kaur! You are truly inspirational. Keep the swag on!
Also Read: Changing Kids Education With Robotics- Aditi Prasad, Robotix Learning Solutions
Feature Image Credit: NDTV