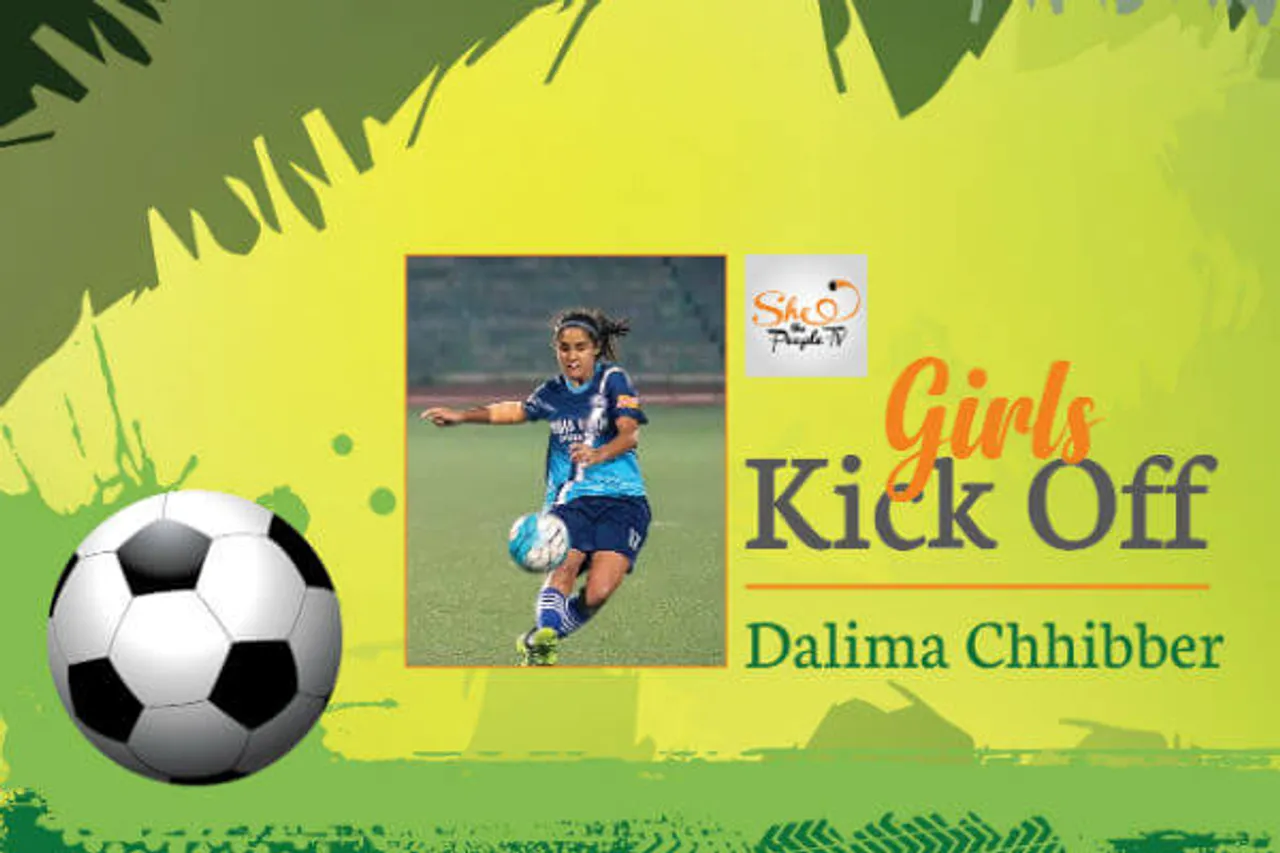 One of India's brightest talents in Football, Dalima Chibber, is coached by her father Om Chibber. The 20-year-old plays as a centre-back, or right-back or a central midfielder, however, there's no stopping her from moving around the field. At 19, she secured her spot in the national team. As a 7-year-old, the budding athlete would tag along with her father to his football academy, just to ogle at people playing the ball. As a little girl watching others passing the ball she had never imagined that one day she would don the Indian team jersey. This Delhi lassie talks to SheThePeople.TV, while still recovering from an elbow injury, about her fascination with the sport, future of women's football in the country and how the lack of financial security is a big concern.
Dalima, tell us what inspired you to take up football?
Since I was a child my studies have been looked after by my mother (Neelam Chhibber) and sports by my father (Om Prakash Chhibber). I grew up playing football with boys as there were no girls to play with. My parents and their constant support has been really inspiring for me to take up football professionally and follow my passion.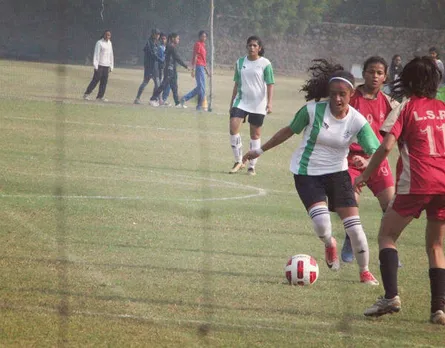 As a child my brother and I would take two dining chairs, place them in the living room on two opposite ends, and treat them as goalposts. We would then take a cosco ball and play 1v1 against each other. A typical day would be starting with morning training, school, back home, homework, training, dinner, study and sleep. I scored 92.27% in my 12th board exams while attending the India camp.
But why not any other sports?
My father runs a football academy and club for men and women. When I was really young I used to go with him on the field to see boys play football and that is when I realized this is what I meant to do for the rest of my life. I started when I was 8. Initially, with athletics but moved on to football. Although I did carry on athletics till two years into college and was the zonal best athlete, and won several other medals.
READ: Meet Nadiya Nighat, Kashmir's First Female Football Coach
What responsibilities do you take up daily and how do you maintain the status?
As a player, the main responsibility is to manage my diet well, making sure I take in plenty of fluids and take care of my recovery. Staying fit helps me maintain and improve my performance. I train six days with football, weight, power, speed, endurance and agility training sessions.
"In future, I want to pursue sports psychology and stay attached to the field of sports and contribute to it as much as I can"
Tell us about your academy where you started off -- Eves Soccer Club, and what are the opportunities it offers for aspirant girls?
My dad launched a football club for women - Eves Soccer Club - in 2004. Girls here train under my dad. Some of them went onto represent India. Almost all the others are playing for Delhi under various categories. We are talking about the time when there was no club culture for women in football, so it provided the girls with a place to play and train. Additionally, it provided the girls with the much-needed exposure. It gave an opportunity to budding footballers to go to Cleveland, Ohio for continental games in the senior category of women so that the girls get an exposure abroad to play.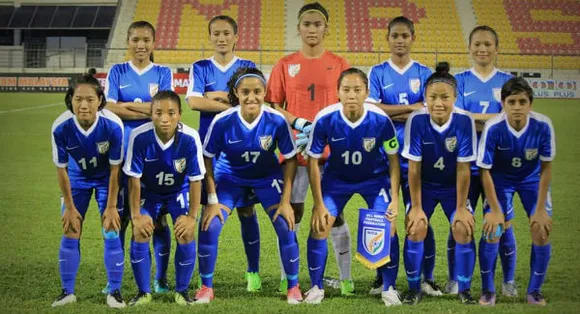 The club not only focuses on the development of the person as a player but also nurtures their growth as a human.
Having represented India at the various levels and also played the senior nationals for Delhi, Share your strategies for the games and insights.
Strategies and styles differ from coach to coach. It also depends on the players that are available for the camp and the players that are there on the team. Delhi football has experienced an uplift in the sense of performance and the number of girls who play football. The number of competitions at the school level in Delhi for girls has increased leading to give them exposure.
As a footballer, I would always cherish the moment when we won The South Asian Games Gold medal. I was just 18 and a debutante in the team. It was the first international gold medal in my family.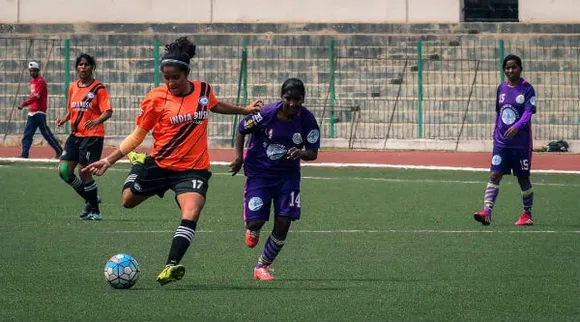 You play professionally for Indian Women's League side FC Pune City.  After seeing other teams performing brilliantly, what do you think India lacks in terms of the welfare of the sport?
What India lacks is proper infrastructure for women footballers and a proper pathway. If women's football gets all the attention it needs, it will surely grow with the opportunities coming up.
READ: Meet Soliha Yousuf, Captain Women's Rugby Team, J&K
India, is a country which does not give us a long history of football, women footballer are not receiving what they deserve. Personally, it hurts me that the Indian population does not know me as a women footballer who plays for the country.
Women playing football in the country who are working hard and putting in their best effort into this sport are going unnoticed even though they go out of their ways to play this game.  Due to which parents stay unaware of Women's Football and hence  aspiring girls get less support from.
What struggles do you face to continue with your passion?
Getting sponsors as woman footballer is hard since we are not that recognized as sportspersons. Also, the availability of the ground to play is a big challenge. There have been times where I had to go to the park and practice with my father. But the biggest hurdle is when people start questioning my career choice being a woman footballer, criticising my passion at every step.
This one norm remains unchanged in the society. There were times I heard people saying to my parents that 'khelne khudne me kuch nahi rakha'
Then again there's a stereotype that a sportsperson does not study or are bad at academics. I was equally good at studies. Working simultaneously and multi-tasking is not that easy as it looks.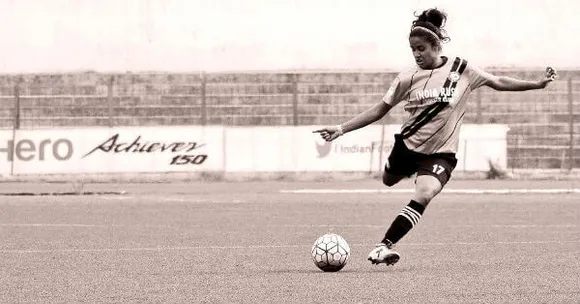 What and how do you think the government should consider supporting your team for the betterment of the sport?
I feel women's football lacks the financial security and support. It is hard for us to think of sustaining on the money we get from playing. Most of the players are working side by side which hampers training schedule as it is also important for us to financially support our families. Since some players are working, one major problem is to get holidays sanctioned by the firms each time we aim to hit the playground for practice.
I am aiming to make a mark at Asian Games this year. It is one of the biggest tournaments and platforms and a chance for us to show what Indian Women footballers can do.
Advice to young girls?
My only advice to the young aspirant girls who want to play and take up sports professionally is keep working hard and keep following your passion because the future belongs to you. There may be a lot of obstacles, as achieving dreams is never a cake walk, so stand strong, believe in yourself, have confidence in you and do what you are best at.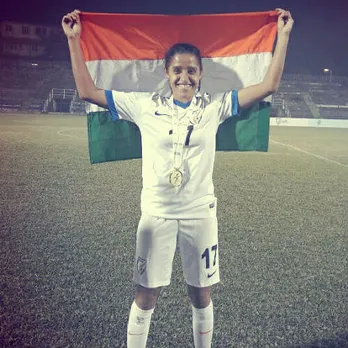 The norm that it's a 'man's field is definitely changing and yet there is a lot more required. We are each day, paving the way to prove women are no less. Now that all the women achievers are getting recognized for their effort, aspiring girls are getting motivated to take up sports as a profession.
READ:When Sportswomen Made Us Proud In 2017​