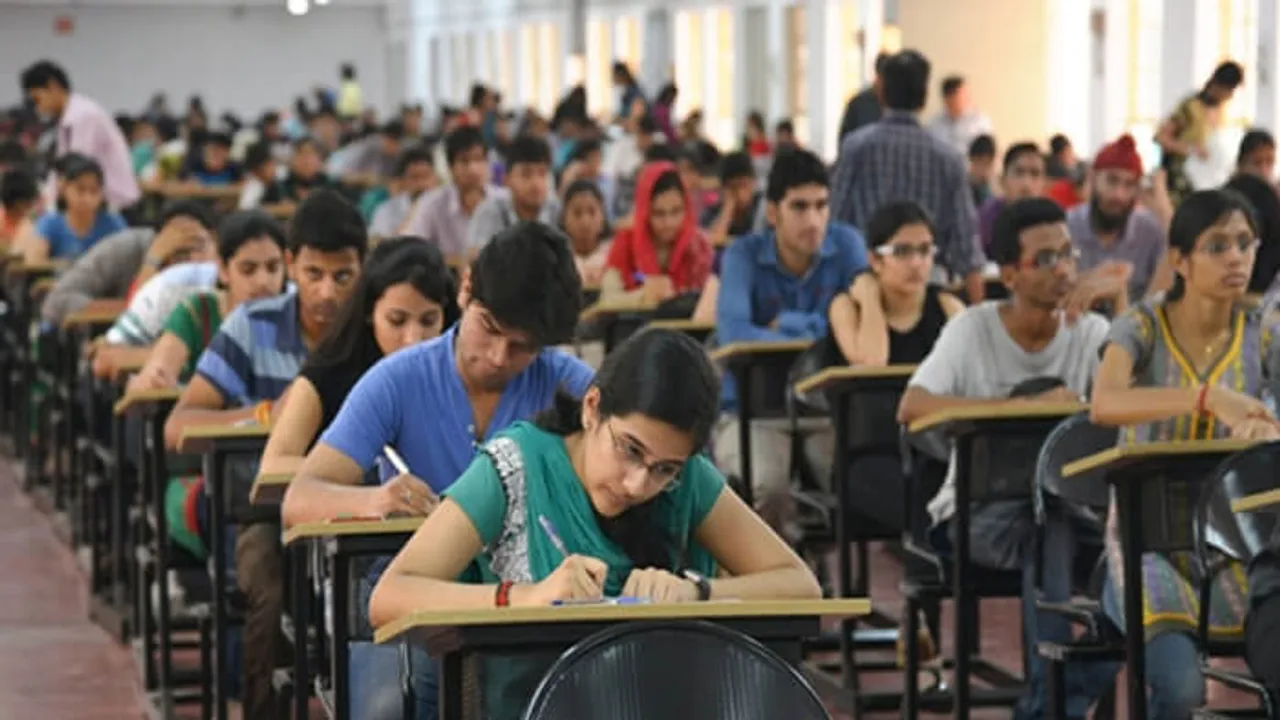 On Wednesday, the Union Cabinet approved the National Education Policy (NEP) which aims at overhauling the existing school curriculum by putting the focus on "experiential learning and critical thinking". National Education Policy 2020, is being looked upon as a transformational reform in school and higher education sector in the country since the introduction of the 10+2+3 system.
The policy restructures school education by setting out age 3-6 years as pre-school, de-emphasises "high stakes" boards, introduces a SAT-like university entrance test and offers the option of a four-year bachelor's degree at the undergraduate level, reports TOI. The cabinet also announced that to bring the "focus back on education and learning" Union Human Resource Development Ministry will now be called Education Ministry.
SheThePeople reached out to Meeta Sengupta, Education Strategy, Policy and Research expert to know what she thinks about the NEP.  Meeta says, The New Education Policy leads with three changes that will bring much-needed relief from the pipeline approach that had trammelled much of our students' potential. First is the excellent initiative of allowing students in Higher Education (HE) to collect credits and step away from HE and return when they can (within limits). Combined with the ability to transfer credits across universities (now being enabled), this gives true freedom of choice. Second, students can choose any subjects, all subjects are equal. This truly frees up students to work to their talents rather than to binding rules. The third is the flexibility given in Class 10/12 board exams."
Here is a look at all the things you should know about National Education Policy 2020:
The school curriculum overhaul will come in the shape of a new National Curricular Framework for School Education (or NCFSE 2020-21), which will be undertaken by the National Council of Educational Research and Training (NCERT). The school exam system will be 5+3+3+4 with three years of pre-schooling.
Board exams will be low stake: School Education Secretary Anita Karwal said, "Board exams will be low stake. The focus will be on testing concepts and knowledge application," while speaking during the briefing to announce the new Policy. The policy further states, while board exams will continue the aim will be to eliminate the need for coaching classes and students, will be able to choose subjects depending on their individual interests.
Students will be allowed to take board exams twice in a year one is the main exam and another attempt for improvement.
Vocational education will start in schools from the sixth grade and will include internships. There will be a 10-day bagless period. During Grades 6-8 students will be required to intern with local vocational experts such as artists, carpenters, gardeners, potters, etc.
On the medium of instruction: "Wherever possible, the medium of instruction until at least Grade 5, but preferably till Grade 8 and beyond, will be the home language/ mother-tongue/ local language/ regional language. Thereafter, the home/local language shall continue to be taught as a language wherever possible. This will be followed by both public and private schools."
The changes in the board structure will be implemented from the 2021 academic session.
The policy seeks to emphasise learning in regional language and mother tongue.
The reform aims at replacing the University Grants Commission with Higher Education Commission. In due course of time colleges will be able to award degrees themselves and not need affiliations.
After a masters degree, there will be no need for an MPhil before a PhD.
Also Read: Girls And The Education Sector In 2019: A Round Up
Problem Areas
Meeta says, "While the mother tongue/regional tongue learning outcomes are higher in most studies conducted on this, it does not work well for a country with as much diversity and mobility as India. For many, this will be seen as a move to restrict professional mobility of the child since English is still seen to be the language that accesses better opportunities."
Also Read: International Day of the Girl Child: Know Why It Is So Important
What Parents Should Make Of The NEP
Meeta says, "Parents will find themselves challenged at the sheer choice their children have - not just from school and the Indian education system, but also online from within India and across the globe. The NEP enhances choice, and challenges you to find a path through it. For students, this will be wonderful, but also daunting. Parents are going to need to educate themselves in helping their children make this choice. Choices cannot only follow talent, nor can they only follow interest. They should not have to follow economic needs in a perfect world. Guiding a child to choose well for their future is the journey ahead for parents. And in this, they will need help too. This is not something that they have had to do, they were restricted and followed the systemic path. Good and bad was made clear and obvious. For the future, nothing is obvious, and everything is an opportunity. As a parent, there is growing up to do, again."
Image Credit: India Today