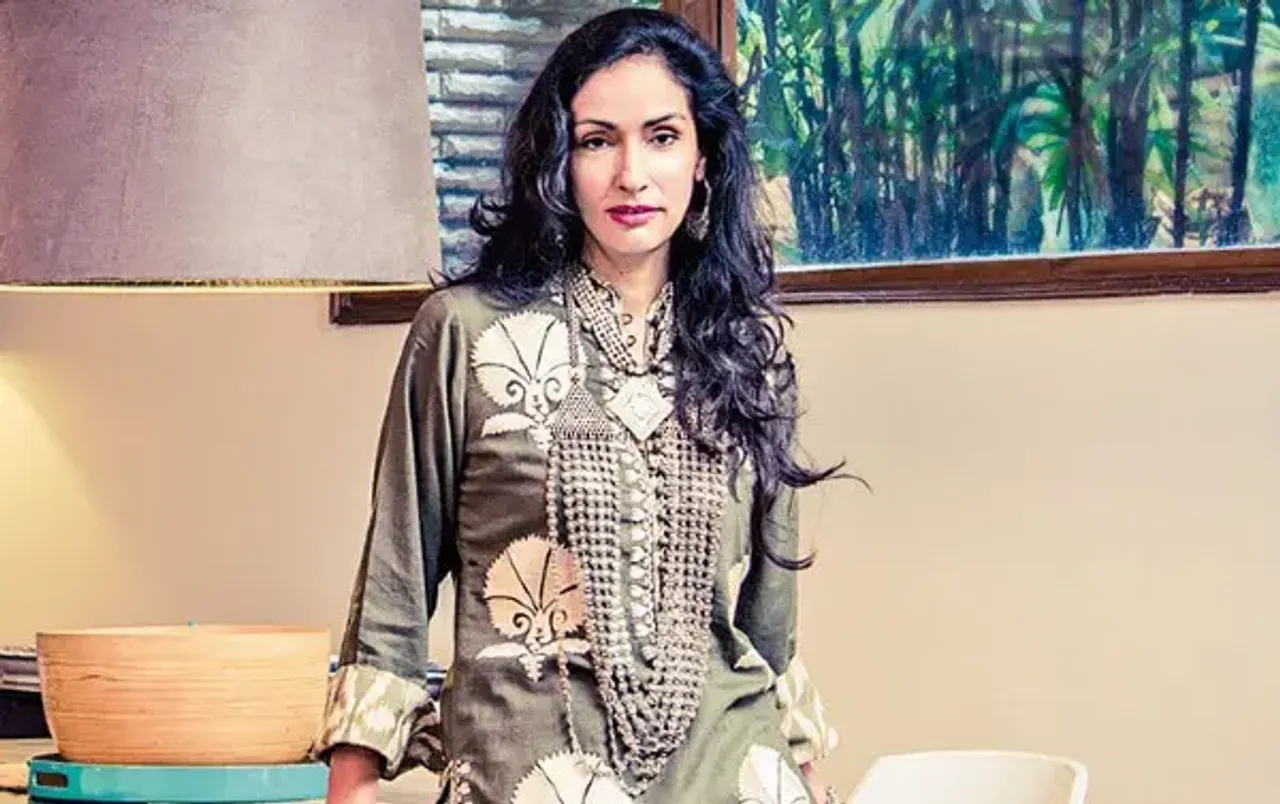 Famous fashion designer and former model Simar Dugal passed away on August 12. Dugal, who owned a fashion label, was battling cancer for  long. She was only 52.
Friends from the industry have been mourning her death since. Saying that she cannot hold back her tears, actress Malaika Arora wrote an emotional note on Instagram. She posted a few pictures of the fashion designer. She said, "My eyes well up n I can't stop the tears …. my beautiful friend, my angel, my strongest, my most compassionate Sim. Love u n miss u so, so much …. rest in peace my friend."
Remembering her legacy, actor Rahul Dev spoke to the Times of India and said, "She was really warm, full of life, but also a Pakki Sardarni! She was reserved but very graceful."
Talking about her modelling days, the actor added, "In those days of modeling she was one of the very few I would converse with. We both had spouses. Rina was my wife then and she was with Prem then. We used to have real conversations, about getting settled and being in the business." Simar and Premjit Dugal were married but got divorced, and Rahul's wife Rina too had died of cancer.
What You Should Know
Model-turned-designer Simar Dugal passed away on Wednesday after a long battle with cancer.
Dugal was known for breaking stereotypes. She walked the ramp after getting married.
Simar Dugal is survived by a son, who is a Delhi-based designer.
Who was Simar Dugal?
Dubbed "India's first supermodel", Simar is survived by son Arjan Singh Dugal, who is a designer in Delhi, according to TOI. Hailing from Indore, Simar was also known as one of few Indian models who broke the stereotypes and walked the ramp after getting married. After her modelling career, she became a famous name in the fashion world and ventured into entrepreneurship. Actresses including Kareena Kapoor Khan and Alia Bhatt have worn her designs.
Also Read: Bollywood Mommies Who Reinvented Their Careers
She started modelling only after marriage and motherhood, according to a report by Hindustan Times. "One should always try and do different things in order to grow as a person," Simar had said about trying out different professions.
Fashion designer Ritu Kumar shared a long note saying, "I have known the family for a long time, from my childhood in Amritsar where they lived. Initially, they were conservative and wary of her desire to become a model."
"Her first assignment was a rather naive shoot at our show room, when she was in her teens. Subsequently, Simar moved on to become one of the most known faces on the Indian ramp and was a muse for many design houses. She was special to me," read an excerpt from Ritu Kumar's post.
Her caption further read: "She fought a very difficult battle, for several years now, with cancer, and survived the years she lived, with a brave face which was exemplary. For me, her passing away seems as if an era of fashion in India has also gone, perhaps not ever to come back again in quite the same way. I have also lost a friend and a muse. She will be truly missed. My deepest condolences to her family, who have been pillars of strength through her tough journey to the end."
Also Read: Badass Bollywood Women We Must Follow
Feature Image Credit: Verve Magazine