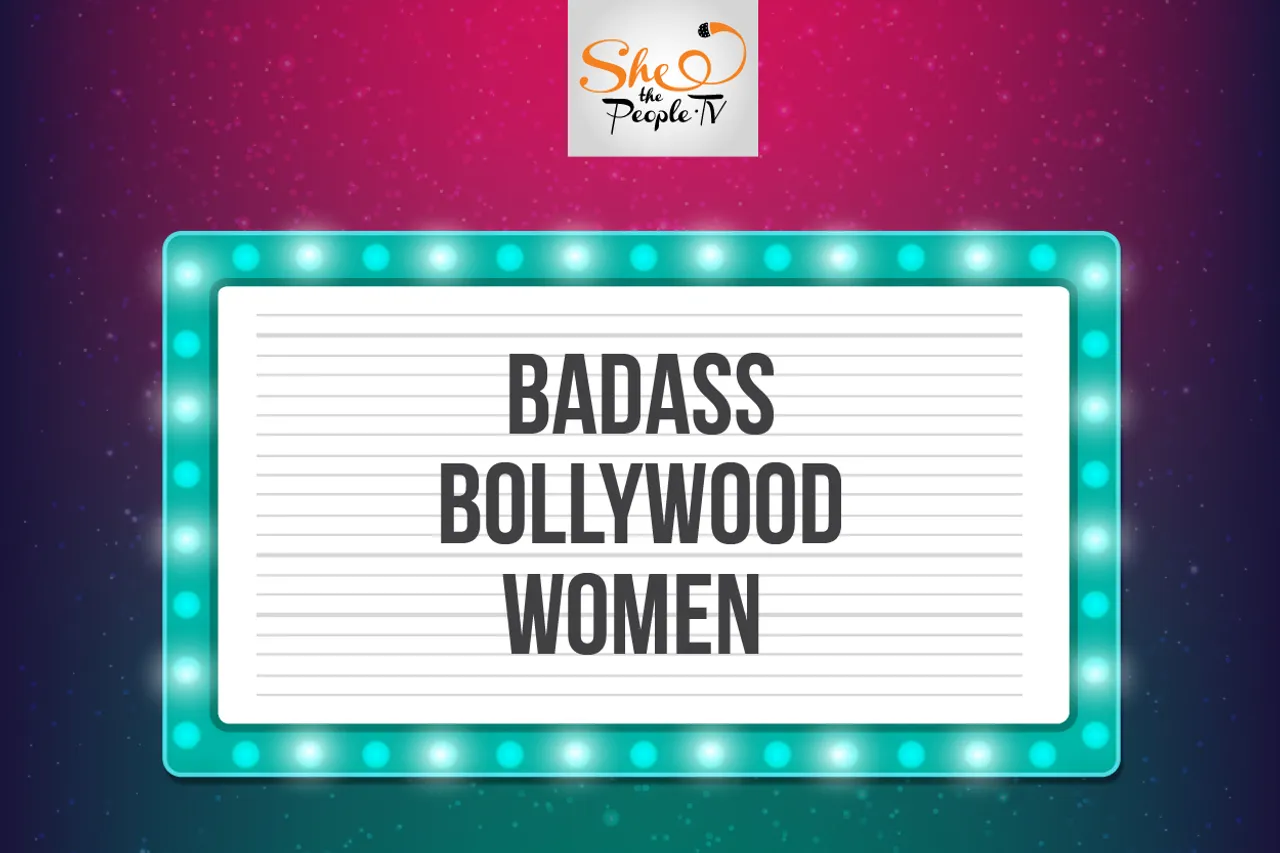 Women in Bollywood these days are a fearless lot. For them, it's the strong roles that matter and breaking stereotypes is par for the course. While Bollywood movies have always focused on male power and strength, the tide is turning and we can proudly say so! Here we talk about a few Badass Bollywood women who are looking beyond the idea of being the damsel in distress. These women are their own knights in shining armour. So here's our list:
Priyanka Chopra
Having made it to the Forbes List Of 100 Most Powerful Women, @priyankachopra is now the most followed Bollywood celebrity on Instagram. Priyanka  never fails to entertain, but most importantly questions stereotypes and busts myths. As UNICEF Goodwill Ambassador, the actor is doing her bit to help those in need.
Alia Bhatt
@aliaabhatt has proved her mettle time and again through her acting prowess. She deserves the tag of being the most versatile actress of her generation. Alia has acted in over 20 high-grossing Bollywood movies, with at least six of them collecting well over $15 million worldwide in the opening weeks. Not to mention, her latest Meghna Gulzar's Raazi is a mesmerizing experience.
Lisa Haydon
From flaunting her baby bump to her last few appearances in films like Queen, The Shaukeens and Housefull 3, all have got @lisahaydon accolades. And her cameo in Ae Dil Hai Mushkil made us fall in love with her once again. Her latest web series by Bindaas channel – The Trip – has been widely appreciated too.
https://www.instagram.com/p/BjUl2VjHJnP/?taken-by=lisahaydon
Taapsee Pannu
Kicking ass in films like Naam Shabana to being fierce as ever in a niche film like Pink, @taapsee has come a long way. She is bold and vocal about women's issues. She is all set to play a self-defence instructor in an upcoming short film. The actor has trained in Aikido and mixed martial arts. Catch her latest craze about hockey on social media for an upcoming film.
Sunny Leone
Not only turning up the heat on social media but also unapologetically honest about her identity, @sunnyleone makes the most badass actress in Bollywood these days. She was criticized for her decision to transform from an erotic entertainer to a Bollywood actress. The recipient of PETA's person of the year award in 2016 adopted Nisha Kaur Weber, 2, last year. Twin sons Noah and Asher Weber, were born via surrogacy to Leone and her husband earlier this year.
Richa Chadha
Besides being the quintessential actress, @therichachadha also turned producer, joining hands in collaboration with a 60-women team with her New York-based friend Sameena. In her acting career, Richa has made us fall in love with her for stellar performances in films such as 'Masaan' (2015) and 'Gangs of Wasseypur' (2012). Richa will be seen next in David Womark's Indo-American production, titled 'Love Sonia'. Her Instagram tales are bold like her personality in real life.
Kalki Koechlin
From posing nude to becoming a true symbol of feminism, the ever bold actress, @kalkikanmani is one of the most versatile and talented actresses in Bollywood. Kalki took to Instagram and made a statement with a black-and-white nude picture. The caption reads 'love your nakedness'. A mix of audacious and virtuous attitude, Kalki is the flag-bearer of women's empowerment in Bollywood. She is spreading the real meaning of body positivity.
WATCH: We have a militant idea of feminism in India: Kalki Koechlin
Swara Bhasker
Always making a buzz with her performances, Swara Bhasker's Instagram page is certainly a path of self-discovery and experiments with life. In the recently released Veere Di Wedding, @reallyswara is being lauded for essaying a bold character who dares to walkout of a marriage which is unfulfilling sexually and emotionally. Much has been written about how and why Swara's character is shown masturbating on-screen. A section of the society certainly saw it as "unacceptable" and "cheap" because how dare we showcase female sexuality in mainstream cinema? However, this is the first time over a hundred years of the Hindi film industry's existence a film has dedicated screen time to female sexual urges.
Sonam Kapoor
So suave. So elegant. So Sonam! From starring in  women-centric films to revealing the trauma she had undergone when she was molested as a child, Neerja actress, @sonamkapoor is the ultimate diva of Bollywood. Sonam knows how to make a style statement wherever she goes. Her Instagram account is all about a picturesque experience.
Anushka Sharma
When back in 2017 @anushkasharma gave us a sneak peek of her third home production Pari's first look, as fans we were both shocked and excited. One of the sexiest Bollywood actresses in Bollywood, Anushka has won our heart with her seductive poses on Instagram. Her bold avatar with her recently launched clothing line is for every girl-on-the-go. She often comes out as a strong vocal feminist raising the issue of why women had to be slotted in for rankings when men could 'coexist'.
READ: 8 Actresses Who Took On Sexism In 2016
Radhika Apte
@radhikaofficial, who stunned us with her gutsy performances in Pad Man, Parched, Phobia and Kabali, is an outspoken feminist. Known to voice her opinion on taboo topics, Apte has openly spoken up about menstruation. The actress is now associated with a leading sanitary napkin brand as influencer. Among the eminent stars in the industry, she is also known for the inspiring characters she has been seen playing on screen. Her Instagram account tells the tale!
Also read: Is Bollywood scared of feminism?