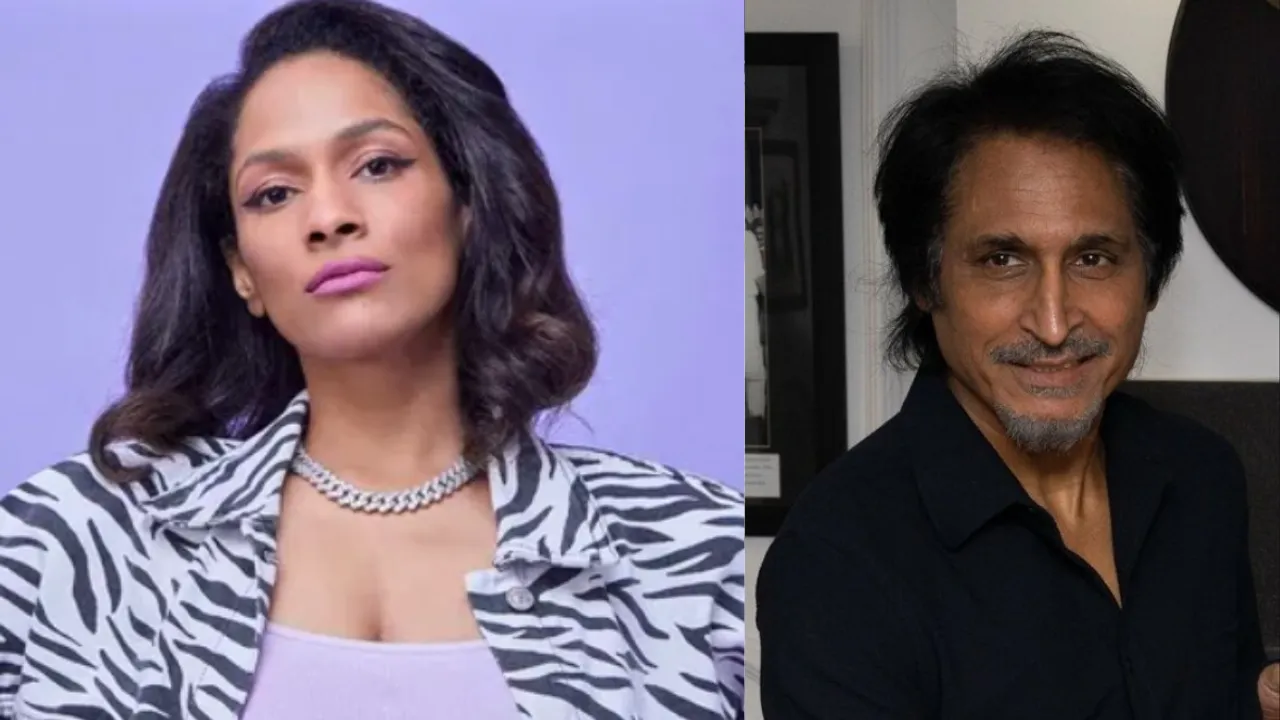 Fashion designer Masaba Gupta recently took to her X (Twitter) account to write a tasteful response to veteran Pakistani cricketer Ramiz Raja for laughing at an inappropriate comment made against her parents.
This happened back in September, during the Asia Cup tournament on a comedy TV show, Cricket Mastiyan, where a female comedian said in Urdu that those women who think highly of themselves end up with "Mr Black." The comedian was talking about Gupta's parents, veteran actress Neena Gupta and retired West Indies cricketer Vivian Richards.
Although the talk show seemed scripted, the comedian put her foot in her mouth, degrading respected media personaities on Pakistani national TV, which was followed by laughter from everyone else present. It is disheartening to see a fellow woman in the media making ridiculous remarks about a senior actor.
Masaba Gupta Schools Ramiz Raja
The clip is now doing the rounds on social media amid a similar incident going viral—Pakistani cricketer Abdul Razzaq's derogatory remarks against Bollywood actress Aishwarya Rai.
Dear Ramiz Raja ( sir ) grace is a quality few have. My father,mother and I have it in spades. You have none. Sickening to see you laugh on national TV in Pakistan at something the world stopped laughing at about 30 years back.Step into the future. All 3 of us are here with our…

— Masaba (@MasabaG) November 15, 2023
Further, Gupta shared the X post on her Instagram story, captioned, "It's nearly 2024 - no matter who you are, I will call you out on racism and shaming my mother on television. Won't have it. That is still my fight."
Netizens responded with the tweet, sharing their support to Gupta's parents.
Way to go Masaba!

In my view your Ma was 30 years ahead of her time. 🫡 to her.

— Sandeep Thapar (@sandythapar) November 15, 2023
Ur mom is one of the finest woman that I have had the pleasure of meeting nd so is ur father a legend ,ur mom was way ahead of her time nd has single handedly raised a very fine young lady like you with values,class nd creativity! Shine bright girl nd ignore such ppl. Frankly…

— Lotus 🪷🇮🇳 (@LotusBharat) November 15, 2023
Neena Gupta and Vivian Richards are seasoned personalities in their respective fields. They had Masaba Gupta 34 years ago out of wedlock and co-parented her, while she was mostly raised in India by Neena Gupta. The co-parents as well as Masaba Gupta, who is one of India's most successful fashion deisgners, continue to get humiliated for their unconventional family and their personal agreements.