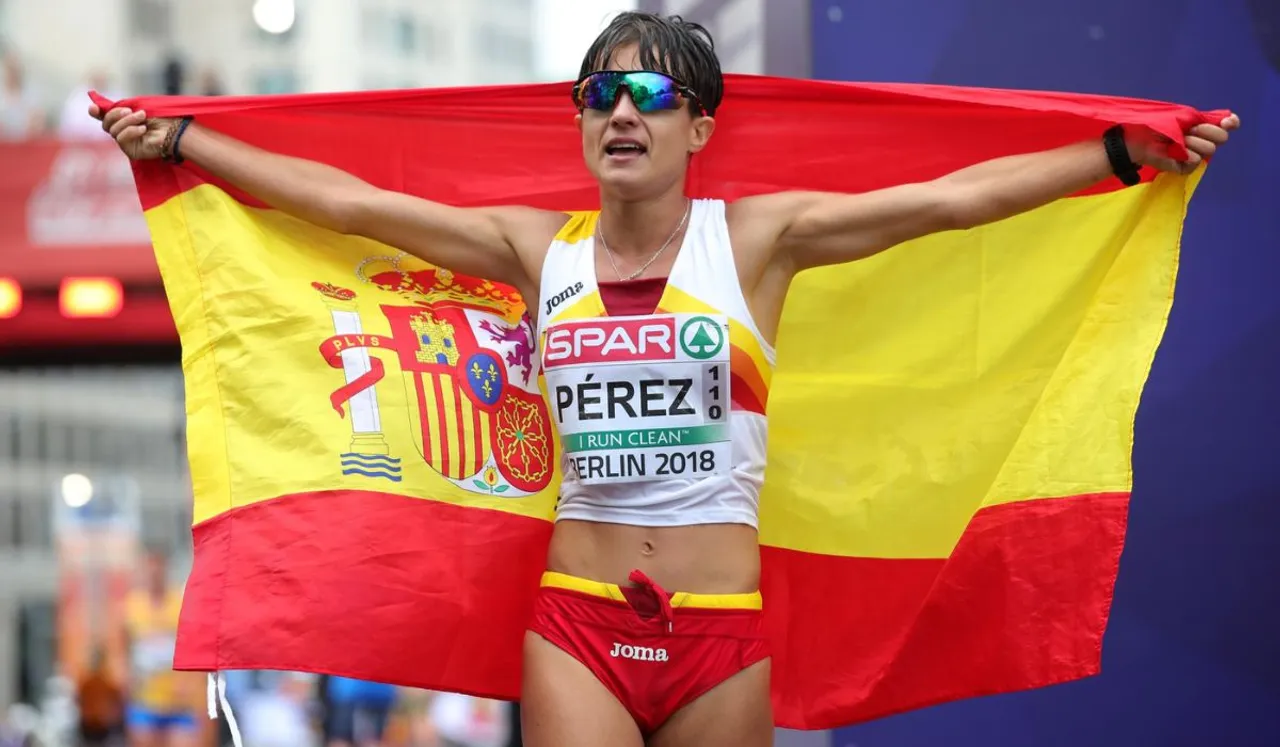 Maria Perez Garcia, a Spanish race walker, achieved an extraordinary athletic feat when she broke the women's 35km race walk world record at the European Race-Walking Team Championships in Podebrady, Czechia.
This remarkable performance not only earned her the gold medal but also set a new record, surpassing the previous mark by Kimberly Garcia of Peru. Perez finished with an astonishing 29-second margin, completing the race in an impressive time of 2 hours, 37 minutes, and 15 seconds. This historic achievement makes Perez the first Spanish athlete to set a world record since 2008.
Who is Maria Perez?
Known for her exceptional race-walking skills, Maria Perez has consistently proven herself on the international stage. She secured fourth place in the 20-kilometre walk at the 2020 Tokyo Olympics and claimed the gold medal in the same event during the 2018 European Athletics Championships, setting a new championship record in the process.
Surprisingly, Perez did not have a specific time or target in mind for the race. Instead, she focused on delivering her best performance and giving her utmost effort. Breaking a world record was not her primary objective, but the joy of finishing the race and achieving an exceptional time brought her immense satisfaction. Perez also expressed delight in the captivating effect of race walking on audiences and the significant turnout of spectators in Podebrady.
Perez's victory was a display of dominance, as she crossed the finish line more than eight minutes ahead of her closest competitor. The Spanish team celebrated a complete triumph, with Raquel Gonzalez securing second place and Cristina Montesinos claiming the third spot on the podium.
This world record-breaking accomplishment serves as a significant boost for Perez, who has already earned two world championship medals in the 20km race walk. As a result of her remarkable performance, Perez is now considered the frontrunner to win the gold medal in the 35km race walk event at the highly anticipated 2024 Summer Olympics in Paris.
Although Kimberly Garcia, the previous record holder, did not participate in the European Race-Walking Team Championships, she is expected to make her return to the racing scene at the upcoming World Athletics Championships scheduled for July.
Photo credit: European Athletics
---
Suggested Reading: Nigerian Chef Hilda Bassey Cooks For 100 hours Aiming Guinness Record