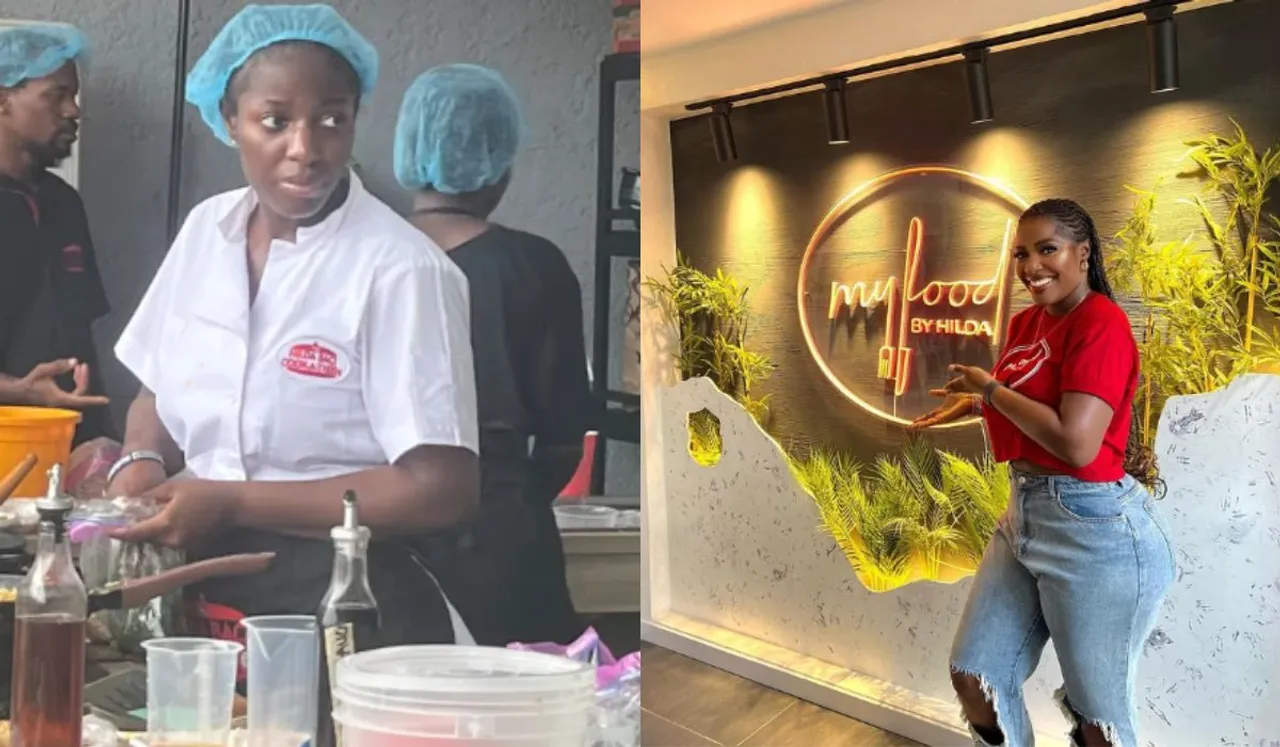 Hilda Bassey, a Nigerian chef, cooked non-stop for a hundred hours, aiming to set a Guinness World Record for the longest cooking session by an individual. Bassey, a chef in the city of Lagos, garnered the country's attention with her cooking marathon, which started on Thursday and ended on Monday at 7.45 a.m. Initially, Basssey set her goal for 96 hours but extended it to a 100-hour cooking marathon.
Hilda Bassey is the founder and CEO of "My Food By Hilda." It's not just a restaurant but also provides catering service and cooking classes.
Nigeria's president, Muhammadu Buhari, and numerous politicians and celebrities congratulated the 27-year-old chef, saying that it was a great day for the country. He shared that the country is proud of what Chef Bassey has personally accomplished, thereby placing Nigeria in the global spotlight. Governor Babajide Sanwo-Olu paid a visit to the venue on Sunday to cheer Chef Bassey in person.
Nigerian Chef Hilda Bassey
Supporters camped outside to witness Chef Bassey cooking a variety of dishes, including local recipes and foreign dishes. As supporters cheered her, she cooked innovative dishes such as jollof of rice and pasta and akara made from bean flour.
Chef Bassey cooked more than 55 recipes, including dozens of Nigerian recipes. Every hour, the hardworking chef took a five-minute break or accumulated one hour after 12 hours.
She is widely known as Hilda Baci on social media. She has over a million followers on her Instagram handle.
Speaking exclusively to CNN, Bassey said that she was almost ready to give up after six hours, but somehow a miracle happened that made her keep going. She stated that Nigerian cuisine is the best out there, and more people will be willing to try it if more recipes are propagated. She also said that the support she's been receiving is incredible.
Chef Bassey has participated in several cooking competitions before. She participated in the maiden edition of the Jollof Face-Off competition in 2021 and made the country proud by winning the competition and bagging a prize of $5000.
Indian chef Lata Tandon holds the current longest cooking record in the world, cooking for 87 hours and 45 minutes in 2019. Tandon also shared a message cheering Bessey on for her hard work on her Instagram handle.
The Guinness World Records officials have to certify Chef Bessey's time before it can be made official.
---
Suggested Reading: Taste of Success: Female Chefs, Entrepreneurs Are Revolutionising Food Industry
---
Image Credits: CNN and Hilda Bassey via Instagram