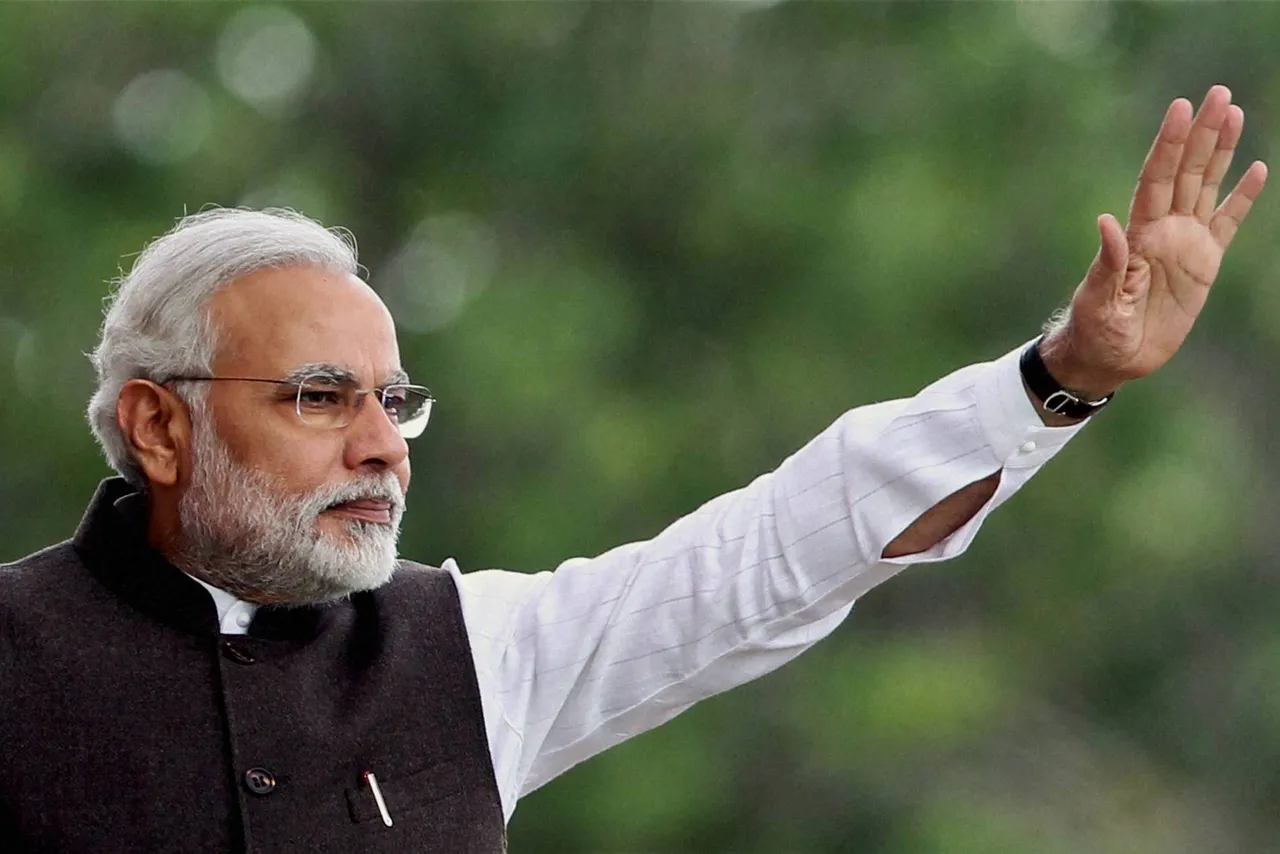 Happiness knew no bounds for these three girls from Karnataka when Prime Minister Narendra Modi hailed them in his monthly radio programme,'Mann Ki Baat' on Sunday. The girls' letters impressed him as they appreciated his efforts of Clean India. They also requested him to look into their problems.
Who are the three girls?
The three girls are Rida Nadaf, a Class 7 student of Oxford School, Laxmeshwar in Gadag district; Irfana Begum Jamadar, a Class 10 student of Government High School, Sulepet, Kalaburagi district; and Keerthi Hegde of Kumta in Uttar Kannada district. Their letters were published in Vijaya Karnataka, a sister publication of The Times of India, on the occasion of Children's Day.
The PM expressed his happiness at receiving such suggestions from children.
Read Also: PM names entrepreneur Siddhi Karnani of Parvata Foods in MannKiBaat
Issues Addressed
The three girls who belong to varying socioeconomic backgrounds wrote about a myriad of issues. They urged the PM to start residential schools, provide quality food and other necessary training to soldiers. Besides this, one of them also expressed her concern over the pertinent issue of environmental conservation in India.
Children's Day initiative
As part of the Children's Day initiative, Vijaya Karnataka had invited letters from children addressing Prime Minister Narendra Modi about the issues they face in their villages and surrounding areas.
School children, from Class 4 to 10, from across the state participated in the initiative and the newspaper received more than 1,000 letters.
Students had written about a plethora of issues like health, education, sanitation and cleanliness. The selected 15 letters were published in the November 14 edition of the paper and were translated and sent to the PM's Office. The PM promptly responded to the letters and praised Vijaya Karnataka's initiative, saying it helped him connect with the masses.
It is heartening to see young girls showing great interest in the functioning of the country.
Read Also: Woman Says PM's Mann Ki Baat Helped Win Rs 50 Lakh On KBC