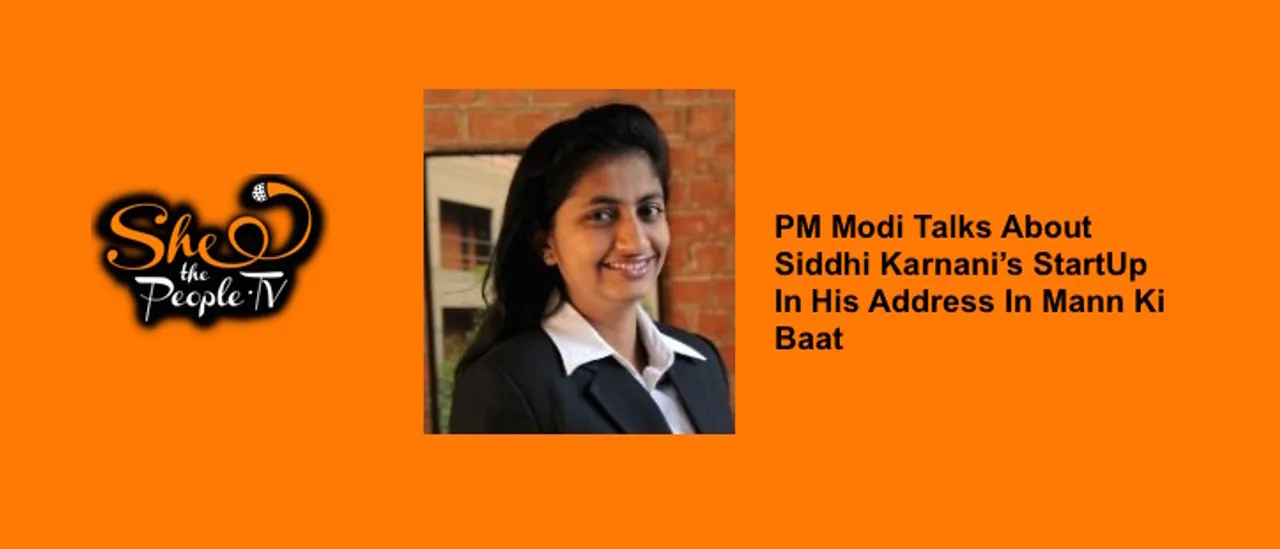 PM's Narendra Modi's national radio address Mann Ki Baat highlighted the work of startups in the country, coming just weeks on the heels of a very successful StartUpIndia initiative. He said he remained very impressed with startup community and believes India's successes lie beyond startups in technology. He spoke about the need for startup energies in farming, organic produce, local opportunities, shared economy and much more. He was particularly impressed by women entrepreneurs being an active part of the ecosystem and talked about a young Siddhi Karnani from West Bengal's whose startup Parvata Foods is producing organic items by using local produce.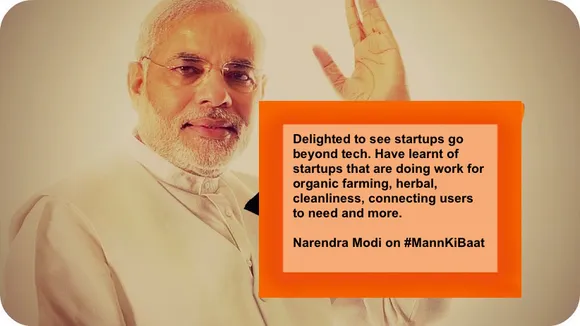 StartUps find big mention in MannKiBaat, PM's monthly radio address
"Our aim is to build value chain in fruits, vegetables and spices from Sikkim and other backward states in North East (NE) and Eastern India, thus elevating the living standard of farmers in difficult/hilly areas by integrating them with main value chain," shares Karnani on about her startup. Their main products are organic include ginger, turmeric, buckwheat, chili and mandarin. The startups processes the products to add value and then market it globally. "Presently we are operating in Sikkim, a complete Organic State in NE," highlights Karnani.
HOW IT BEGAN
Founded by Karnani and fellow IIM-Ahmedabad alumni Anurag Agarwal, Parvata Foods is expanding with offerings like ginger, turmeric, buckwheat, chilli, pineapple and mandar according to VC Circle. It wants to have a presence in other backward states in North East and Eastern India.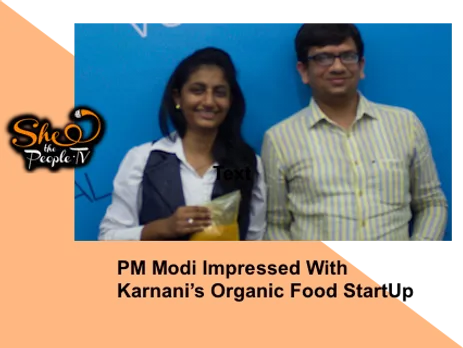 Siddhi Karnani & Co Founder

EARLY START
Karnani completed her graduation in Commerce from Calcutta University and followed up Chartered Accountancy after which she majored in  AgriBusiness from IIMA. She was a winner through out - the only student in a batch of 400+ at IIMA, to have received awards across all the 3 categories – Academics (IIMA Scholar Award), Extra—curricular (Outstanding Student Female Award) and Entreprenership (GC Mital Entrepreneurship Award and Young Maverick Fellowship at CIIE, IIMA).
Her interest in startups is driven by  a strong desire to work for community service. Karnani has been associated with international and national service organizations.
VISION WITH A CAUSE
Karnani feels strongly about working on inclusivity and in that effort she chose Sikkim for operations. Additionally the state is the first Indian state to be declared completely certified organic. The produce of Sikkim is certified organic. In a recent effort to raise funds Karnani said she was driven to bring change to the lives of farmers there.
Despite that many farmers are leaving farming because they are not getting proper remuneration for their organic produce. There is no differentiated marketing and branding for the certified organic produce of Sikkim.