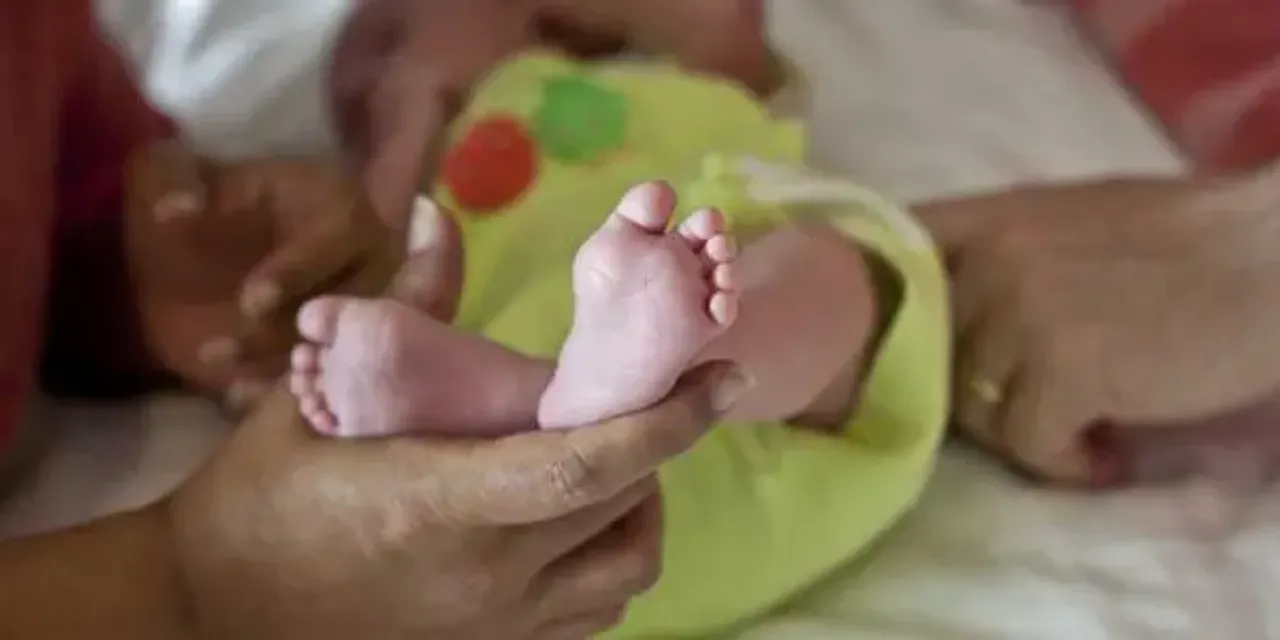 TRIGGER WARNING: The following news contains details of violence that some readers may find distressing. Discretion advised.
In a horrific incident from Ludhiana, Punjab, a toddler's beheaded body was recovered by the police on Saturday. Investigation is underway in what local authorities of Mansoora village are deeming to be a case of ritual human sacrifice. The toddler, a male child, is reportedly yet to be identified.
According to the Indian Express, the baby's body was discovered earlier this week, when a dog was spotted carrying it in its mouth. Stab marks and wounds were noticed on the infant's chest, while his clothes were found near his mutilated body. His head was also soon discovered in another location. Reports suggest an FIR has been filed against unidentified persons under necessary sections of the IPC at Jodhan.
Also Read: Nawaz Sharif's Daughter Maryam Nawaz Says Cameras Were Installed In Her Jail Cell, Bathroom
Police Suspect Human Sacrifice
DSP GS Bains was quoted saying, "The face is mutilated and eaten away by animals. It is beyond recognition. It seems the boy is not from any local village or even Ludhiana district because no one has come forward to claim the body or identify it yet."
He added, "Maybe some tantrik (sorcerer) is involved and the child was sacrificed... The child was killed and body was dumped here later."
The toddler's body will reportedly be kept at the Sudhar Civil Hospital. Authorities will await identification following which the body will be sent for autopsy.
Also Read: In Creating A Safe Digital Space Is Screen Time For Kids A Boon Or Bane?
Crimes Against Children
In recent times, India has noted rising crimes against children. Recently in Ranchi, Jharkhand, a man allegedly strangulated his one-and-a-half-year-old daughter to death on claims that he did not want a girl child. The 35-year-old, reportedly an alcoholic, has been arrested and charged with murder by the police. Read the full report here. 
Last year in September, a two-day-old girl was found stabbed with a screwdriver over 100 times. Her body was wrapped in a shawl and dumped beside a temple in Bhopal's Ayodhya Nagar. It was the third case of a female child being killed in Bhopal in those weeks.
Read more here.