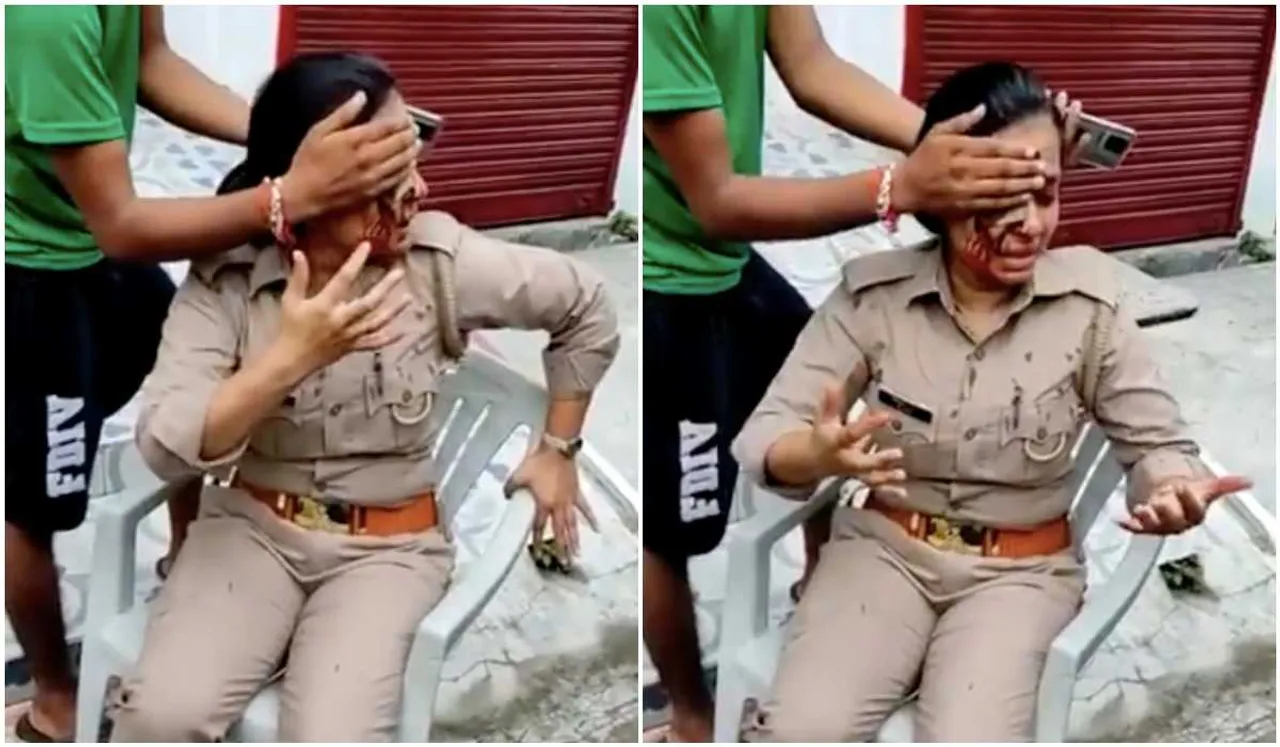 Lucknow constable attacked: A female constable from Aliganj area of Lucknow was allegedly attacked by a man after she called him out for passing lewd remarks on her. The youth allegedly used a rod to attack the woman cop, leaving her with a serious head injury. A video of the injured constable being helped by bystanders after the attack later went viral on social media.
While the accused was nabbed by people present at the location of the attack, it is being reported that attempts were made late till the night to protect him for any legal consequences for the alleged assault. However he was finally charged for attempted murder and molestation.
The case has raised serious concerns about safety of women. If a woman cop has to deal with such serious consequences for calling out a molestor, then what must ordinary young women have to go through?
Here are ten things to know about the assault of a Lucknow-based constable by an alleged molester:
1. The constable who was attacked was on pink patrol in Aliganj area, an initiative to thwart gender-based crimes.
2. The accused, also a resident of the area, passed a lewd remark at the constable following which she confronted him.
3. Outraged, the youth allegedly attacked the constable with an iron road, following which she fell on the road with a head injury.
4. The people present at the site managed to get hold of the accused who was subsequently arrested.
5. The accused has been identified as Prabhat Kumar, whose father is a known advocate.
6. It is also being said that mental health issues were being used to curb the investigation against the young man.
7. Kumar was later booked on charges of molestation, hurting a government officer to deter her from performing her duty and attempt to murder.
8. The city's police commissioner too has demanded strict action against the accused.
9. The police constable was admitted to a hospital for treatment.
10. The accused was later interrogated at a police station.
---
Suggested Reading:
Viral Video: Mother Thrashes Toddler After Arguing With Husband, Booked
Watch: Lucknow Woman Cop Attacked, Injured After Confronting Male Harasser