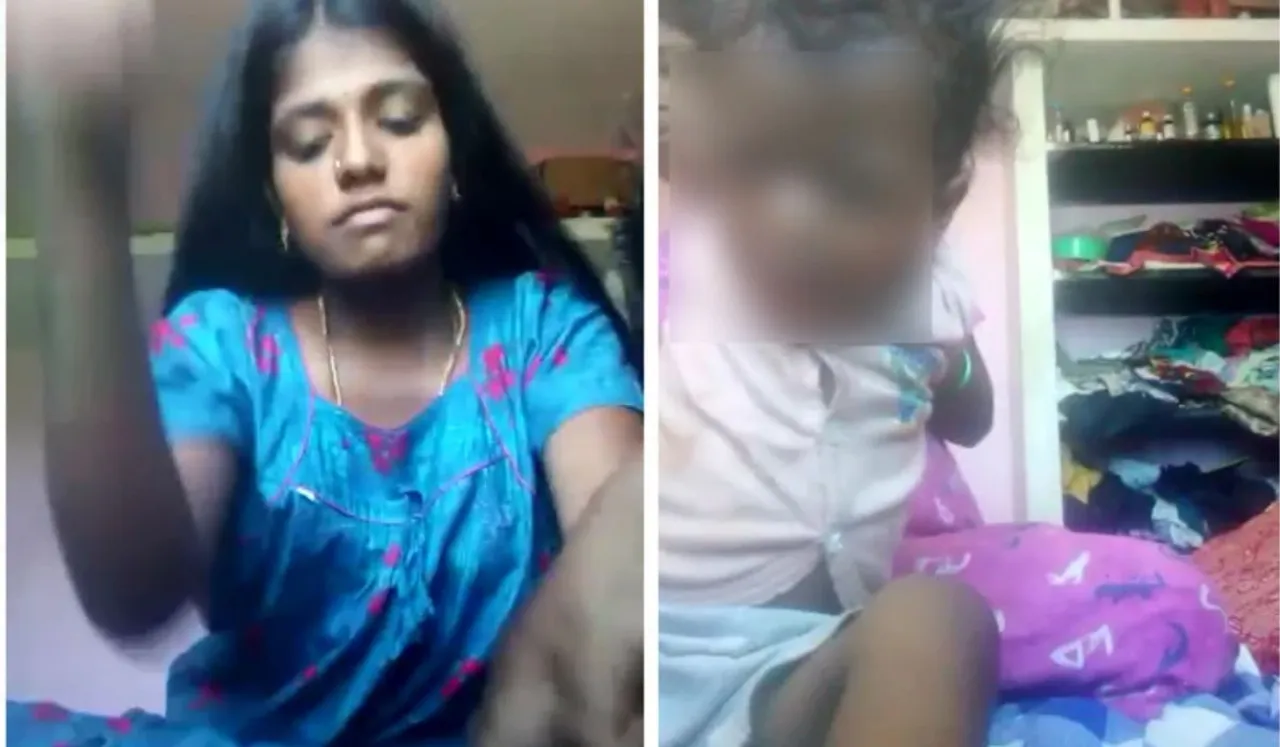 Mother Thrashes Toddler: Thulasi, a woman from Sindhur of Andhra Pradesh, is facing backlash on social media after a video of her thrashing her toddler has gone viral on social media. The incident reportedly took place after the couple had an argument over Thulasi's extramarital affair, after which she assaulted her son, leaving him badly injured.
The mother, in the video, can be seen punching the toddler in the mouth and hitting him on the feet while he howls with pain. His back has also been scarred by the merciless thrashing. There are injuries on his legs, face and back.
She, however, can be spotted smiling at the crying toddler.

कोई इतना कैसे क्रूर हो सकता है ? इतनी क्रुरता वो भी इस छोटे से मासूम से बच्चे पर इस औरत को इस मासूम को मारते हुए बिलकुल भी शर्म नहीं आ रही,ये औरत इस बच्चे की माँ तो नहीं हो सकती है !

ये वीडियो जहाँ का भी हो इस औरत पर कठोर कार्रवाई होनी चाहिए !! pic.twitter.com/aMXKPyEdrJ

— Yogita Bhayana योगिता भयाना (@yogitabhayana) August 29, 2021 the video.
She got hitched to Vadivazhagan of Gingee in Villupuram district in 2016. The husband was working from Chennai for the past three years while she settled in Mettur of Gingee district in 2019. She has another son Gopal who is 3-years-old.
According to a report in ABP Nadu, an argument broke out between the couple when the husband asked his wife not to interact with another man over the phone. Post that, the wife started beating her son and even shot a video of the incident using her phone three months ago. Her husband saw the video, questioned the wife but she left for her mother's home in Andhra Pradesh.  Following that, she started circulating the videos that are going viral on social media.
Both the children are living with their father at present while the wife is in her mother's home.  A lot of netizens have taken to social media and are demanding strict action against the mother. According to the Hindu, a case has been booked against her under Sections 323 (voluntarily causing hurt), 355 (assault or criminal force with intent to dishonour person) of the Indian Penal Code read with Section 75 (abusing a child) of the Juvenile Justice Act. Her husband had registered a complaint against her at Sathyamangalam police station two days ago.
She was arrested from Andhra Pradesh's Chittoor area by a special team of police officers from Tamil Nadu and will be will be produced in Tamil Nadu's Gingee court on Monday.
---
Suggested Reading
Video Of A Woman Thrashing Her 80-Year-Old Mother-In-Law Goes Viral
Bhopal Officer Brutally Thrashes Wife After She Caught him Cheating
Elderly Woman Beaten By Daughter-In-Law: Issue Of Abuse Needs To Be Addressed Urgently