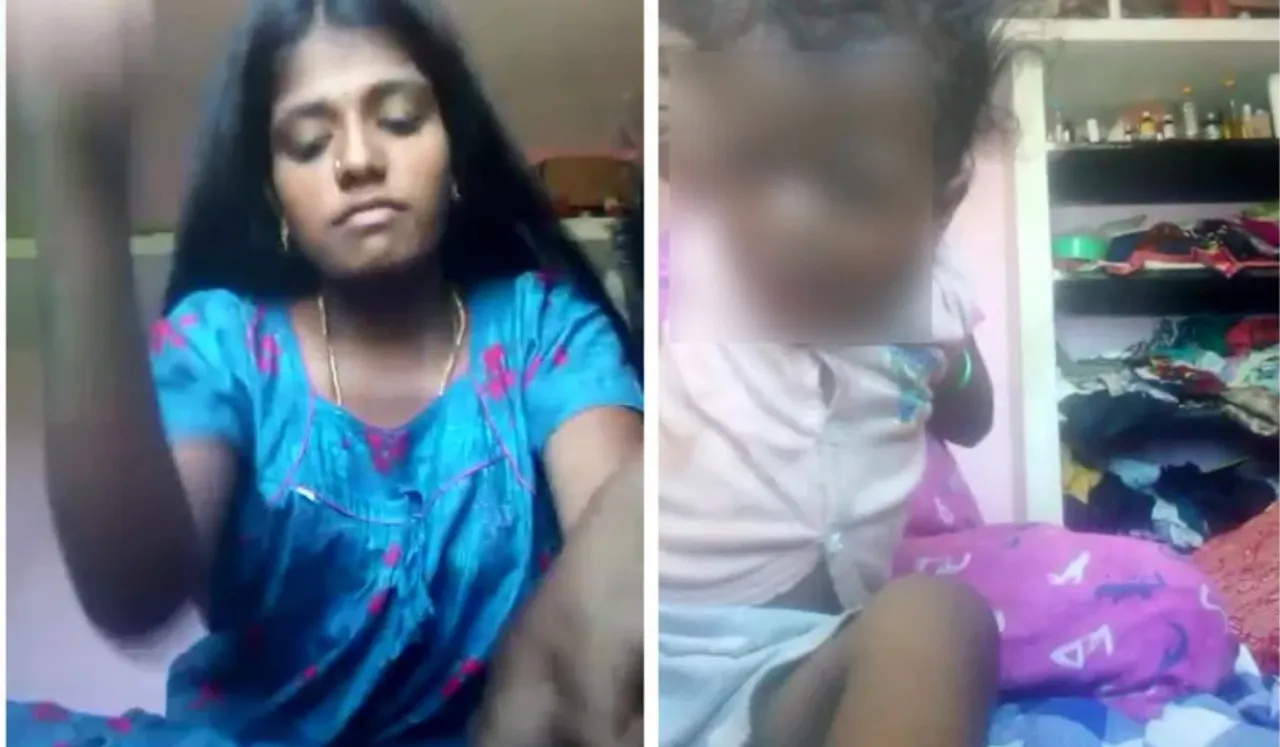 Mother beats baby viral video incident: A 22-year-old mother of two was arrested by Tamil Nadu police on August 29, after a video of her beating her toddler son went viral on social media. The disturbing video is being widely circulated online and many have rightly demanded strict action against the mother for alleged abuse of her baby.
The accused, named Thulasi, was arrested from Andhra Pradesh's Chittoor area by a special team of police officers from Tamil Nadu. She will be produced in Tamil Nadu's Gingee court on Monday. Thulasi's husband Vadivazhagan had registered a complaint against her at Sathyamangalam police station two days ago. He alleged in his complaint that he had left Thulasi at her mother's house due to differences over a month ago. Recently though, he came across an old video on her mobile in which she could be seen assaulting her young child.
A case was registered based on his complaint under Section 75 of the Juvenile Justice Act, 2015 and Section 323 (causing hurt to a person voluntarily ), 355 (assault with intent to dishonour person), 308 (culpable homicide) of the Indian Penal Code.
The video was reportedly recorded three months ago by the accused herself, after she and her husband had an altercation over Thulasi's alleged extra-marital affair. Vadivazhaga and Thulasi got married in 2016. Vadivazhaga had been working in Chennai since 2019, whereas Thulasi and the couple's two children were living in Mettur village of Gingee district.
The couple got into an argument over Thulasi's conversations with another man after which she allegedly assaulted her 18-month own son, which led to serious injuries on his legs, face and back. She even recorded the entire incident on her phone. How the video actually came into circulation on social media remains contested. Some reports suggest that the video was shared by the woman herself. Read more on the incident here.
The couple has a three-year-old child as well and both the kids are living with Vadivazhaga currently.
---
Suggested Reading: 
After Controversial Viral Video Trisha Kar Madhu Releases Romantic Song With Boyfriend
Twitter Reacts To Ram Gopal Varma-Inaya Sultana Viral Video