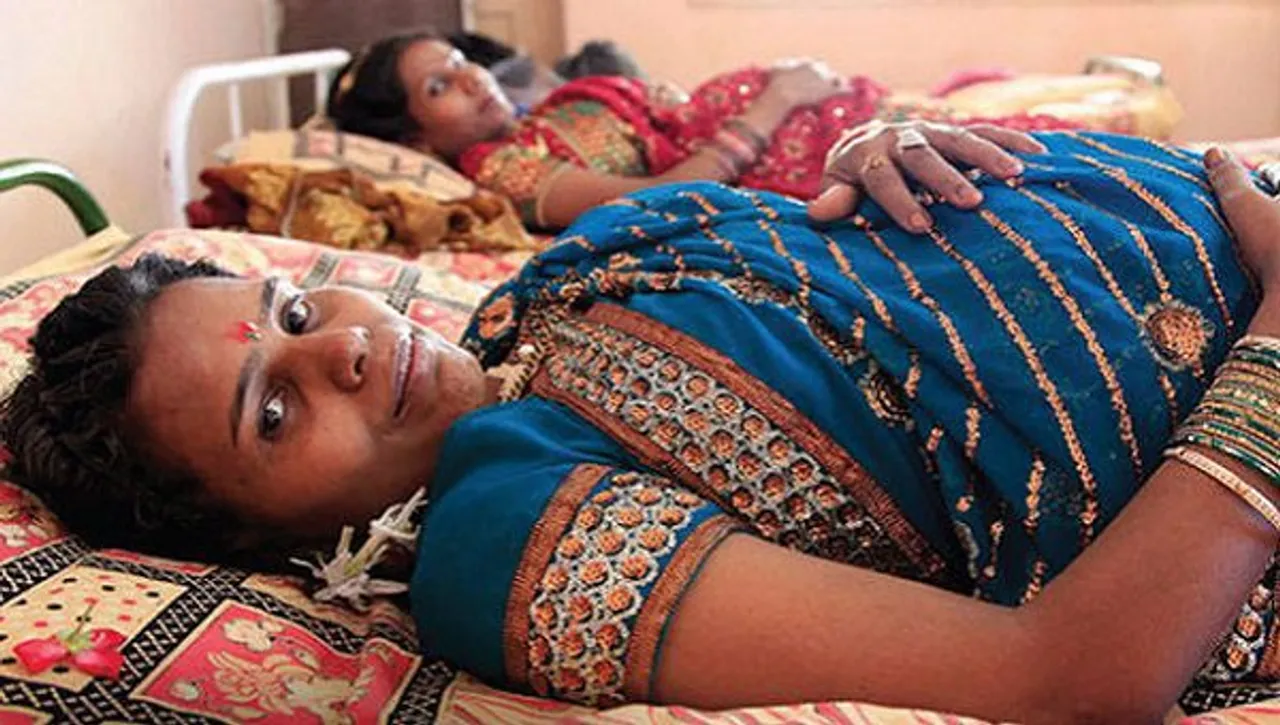 According to the Sample Registration System (SRS) bulletin released, India has registered a significant decline in maternal mortality ratio (MMR) recording a 22 per cent reduction in such deaths since 2013.
Decline in rates across the country
The Maternal Mortality Ratio is the key indicator for efforts made to improve health and safety of mothers before, during, and after childbirth per country worldwide. MMR measures the quality of safe deliveries and maternal care. India's healthcare services have been lagging in this respect when compared to neighbouring countries like China and Sri Lanka.
Kerala remains at the top with an MMR of 46. Maharashtra retains its second position with 61 https://t.co/pb5FqwS5fi

— The Hindu (@the_hindu) June 7, 2018
However, as per reports, the decline in ratio has been a significant step towards attaining even better service in the country. The ratio has dropped from 167 to 130. The decline in the "empowered action group (EAG)" states and Assam, from 246 to 188, in the last three years is most significant. It is an important feat because these states have been struggling with economic and development concerns. These states are Bihar, Chhattisgarh, Jharkhand, Madhya Pradesh, Odisha, Rajasthan, Uttarakhand and Uttar Pradesh.
Significant increase in improved maternal care, Kerala tops charts
Among the southern states, the decline is from 93 to 77 and in the other states from 115 to 93. These statistics are proof of the increasing medical facilities across the country. The numbers also indicate that the focus on improvement of maternal care has been significant. The past few years have also seen a rising number in hospital deliveries and more seriousness towards healthcare protocols.
There still is a long way to go when it comes to EAG states. As compared to other states, MMR continues to be substantially high in EAG states despite the drop. Assam still recorded the highest maternal death ratio at 237, though down from 300 in 2011-13. Similarly, UP and Uttarakhand registered an MMR of 201, down from 285 in the last three years.
Kerala, with a drop from 61 to 46, has outperformed in this aspect and showcased a significant improvement. Recording the lowest MMR, the state's quality of public health system is evident. Also, Kerala's increasing levels of education and awareness has turned in its favour of a strong healthcare system. Apart from Kerala, Tamil Nadu and Andhra Pradesh also performed well after recording MMR of 66 and 74, respectively.
These statistics evidently point at the improved healthcare system across the country along with an increasing level of health awareness. However, there is an immense of scope for improvement surrounding maternal care and we collectively have to achieve this.
Bhawana is an intern with SheThePeople.TV