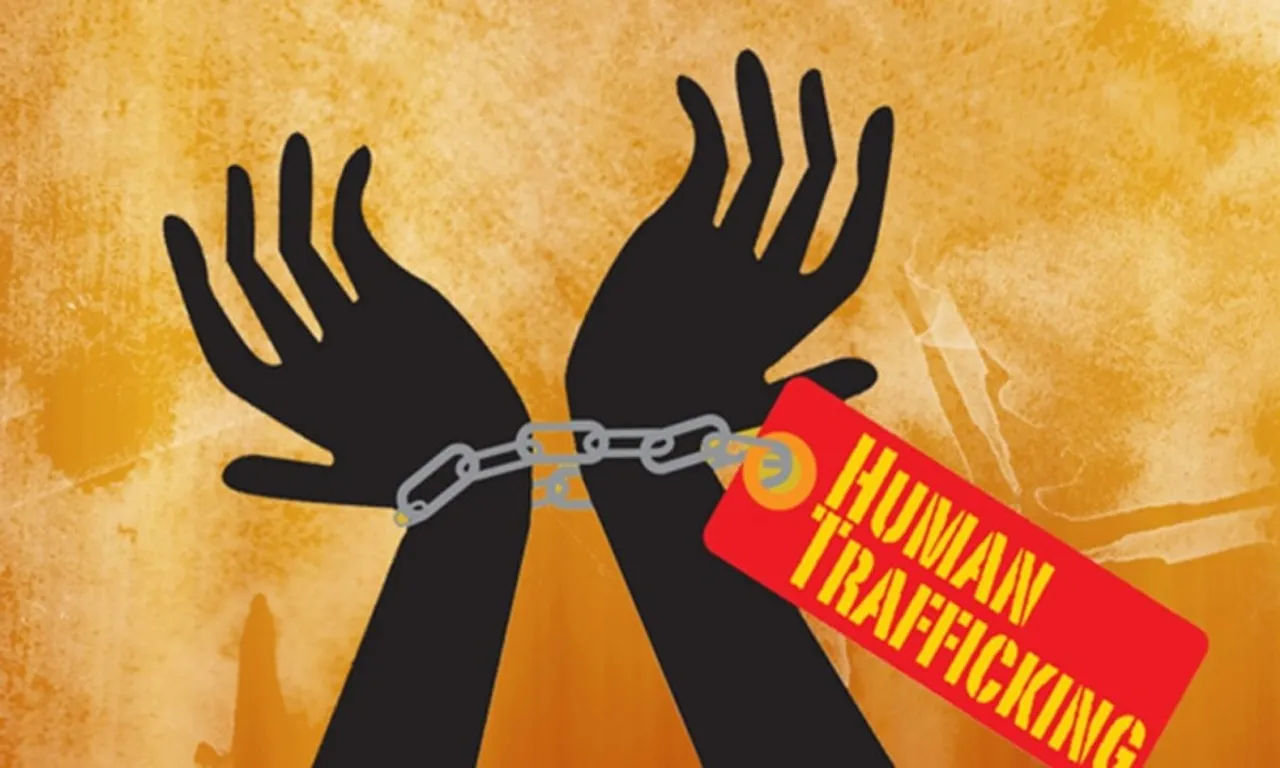 In a significant intervention, the Maharashtra State Commission for Women, under the leadership of President Rupali Chakankar, has successfully rescued three women from the clutches of alleged trafficking and slavery in Saudi Arabia. 
This operation has exposed a sinister trafficking network that preyed upon vulnerable individuals, promising them employment opportunities but subjecting them to inhumane conditions.
The Market Yard police have taken swift action by registering two FIRs based on complaints filed by two of the rescued women. 
Women rescued from Saudi Arabia
The complaints were made against a woman from Chandannagar and four agents from Mumbai who lured these women with enticing offers of domestic cleaning jobs in Saudi Arabia. 
The charges pressed against the accused include offences punishable under sections 370 (trafficking of persons), 420 (cheating), 385 (extortion), 506 (criminal intimidation), and 34 (common intention) of the Indian Penal Code.
According to Senior Inspector Bharat Jadhav of the city crime branch's social security cell, the agents collected Rs 4 lakh each from the employers in Saudi Arabia and sent the three women there on tourist visas in October of the previous year. 
However, when the women realised that they had been illegally trafficked and sought to return to India, the agents demanded an additional Rs 4 lakh from each victim to secure their release from the clutches of their Saudi employers.
A Tale of Deception and Suffering
Rupali Chakankar, President of the Maharashtra State Commission for Women, shed light on the victims' harrowing journey. 
She revealed that the three women from Market Yard in Pune initially landed in the Saudi capital city of Riyadh. 
Two of them were subsequently moved to Hafar Al-Batin, where they were subjected to appalling conditions. 
Chakankar emphasised that a similar rescue operation had been conducted in May, highlighting the urgency of addressing this issue.
The three women, who had been deprived of their freedom and dignity, managed to escape their ordeal after gaining access to a Wi-Fi connection. 
Chakankar recounted their experience, stating that the victims came across videos related to a previous rescue operation that her commission had conducted. 
In July, they reached out to the commission via email, seeking assistance.
The commission promptly engaged with the Ministry of External Affairs, and Indian Embassy officials in Saudi Arabia collaborated with local authorities to facilitate the safe return of the victims.
In the last week of August, these courageous women were finally reunited with their homeland.
One of the rescued women, a 30-year-old resident of Ambedkar Nagar in Market Yard, shared her painful journey. She had been promised a job with a monthly salary of Rs 35,000 in Saudi Arabia, driven by the need to repay a loan her mother had taken. 
However, her dreams turned into a nightmare as she was forced into domestic servitude in Hafar Al-Batin, where her employer withheld her salary and subjected her to physical abuse. It was only through her resourcefulness, gaining access to her employer's wireless computer network connection, that she managed to send an email for help.
Similarly, the other two women, aged 42 and 47, were deceived and taken to Saudi Arabia in November of the previous year. 
Both are relatives, and they narrated their horrific experiences of being tortured whenever they demanded their rightful salaries.
---
Suggested Reading: Japan Opens Hotline For Men Post Boyband Scandal: 5 Things To Know
---