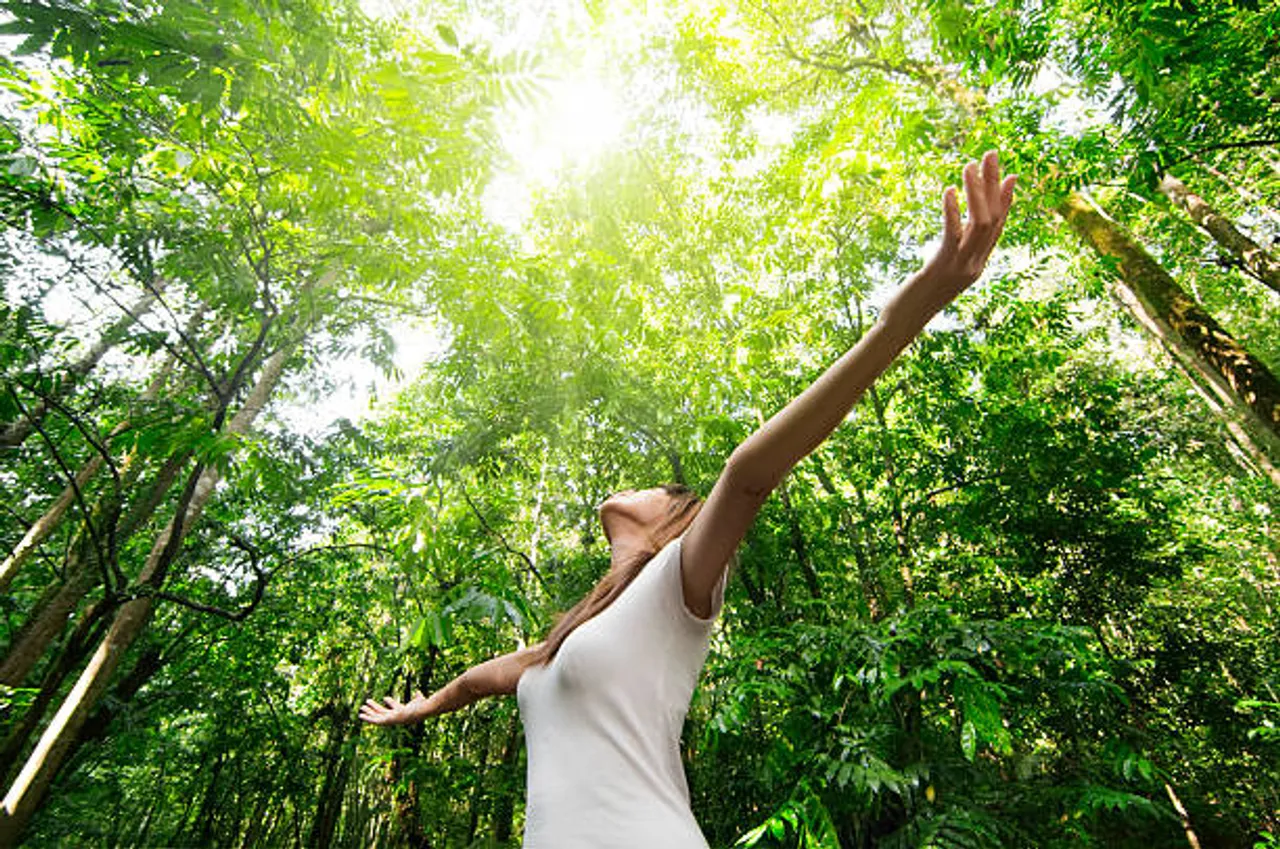 Living in the 21st century is a blessing. With internet to quench our thirst for knowledge, efficient means of transport helping us travel easily and improved standards of living, we are truly living in the best age. However, most of us in India are oblivious to the fact that our environment is bearing the brunt of our lackadaisical attitude.
Increasing heaps of garbage, dwindling forest cover and rising pollution levels are only some of the repercussions of what we are doing to our environment. There are, fortunately, some women who have understood the gravity of the situation and are taking the onus of saving the environment through their ventures.
Let us read about five such ecopreneurs:
Priyanka Sharma, Founder of Grow Green Happiness
Priyanka Sharma co-founded "Grow Green Happiness" with her husband as a platform to share their passion for plants with like-minded people. The couple is striving to help people rekindle their love for nature by creating a small corner in their house that's filled with happy plants.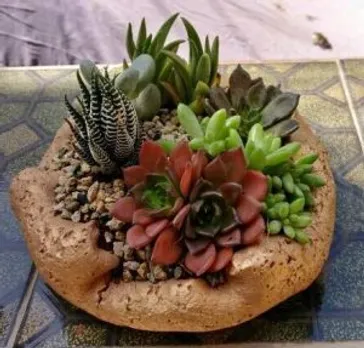 A variety of plant by Green Grow Happiness
"We felt the need to make these exotic plants species accessible to common people as well since they come with heavy price tags. Also, what was missing was a single platform where any and every type of garden requirement is addressed. That led to the idea to start Grow Green Happiness in 2017. Our aim is to spread greenery at affordable prices," she told SheThePeople.Tv.
Talking about the impact of plants, Sharma says, "Greens are the most soothing thing. It is a matter of utmost attention for the millennials. Whenever I take a quick break and see my green beauty next to me, I feel so relieved."
Also: Dirty Feet is a Step Forward in Bringing City Kids Closer to Nature
2. Priyanka Amar Shah, Founder of iKheti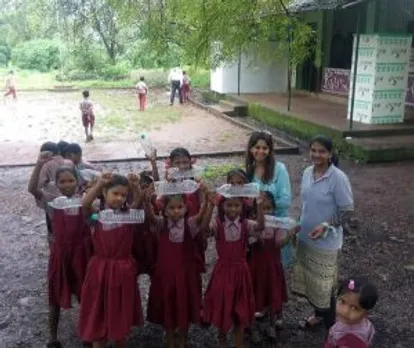 Priyanka Amar Shah - ikheti
Mumbaikar Priyanka Amar Shah, an avid nature lover, started iKheti in 2011 to empower people to practise sustainable urban farming.
It a full-fledged eco-friendly enterprise that promotes farming among city dwellers and offers workshops, consultancy and gardening resources.
"A kitchen garden or urban farm promises quite a few benefits. It provides families in this space-starved metropolis with one's private green area as the lung space at home. It makes available chemical-free vegetables right at home, thereby reducing the dependence on the vegetable market," she talks of the benefits.
3. Preeti Narula, Founder of Living Balconies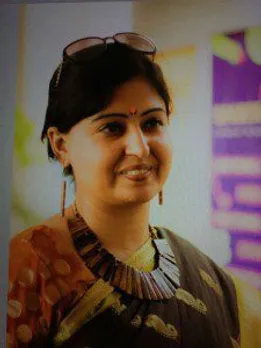 Preeti Narula founder of Living Balconies
Started in 2013, Living Balconies is a one-stop showroom for all your gardening needs. From garden makeovers, gardening tools and products to gardening tips to making your home green and lush, Living Balconies has it all. Brainchild of Preeti Narula, Living Balconies is an online venture committed to creating beautiful green spaces and refreshing customers by bringing nature into your homes and offices.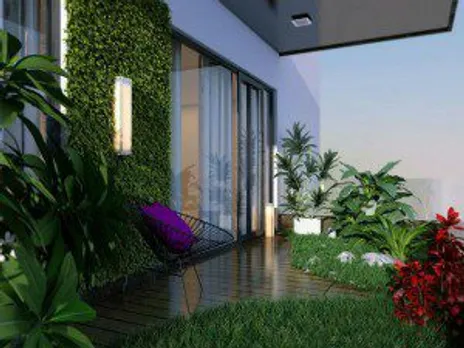 Living Balconies
4. Diipti Jhingiani, Founder of Let's Be Outdoorsy
Founded by Diipti Jhingiani, Let's Be Outdoorsy conducts film festivals about India's outdoors, conducts green workshops and hosts talk shows with celebrated athletes like open water swimmers, triathletes, mountaineers and nature lovers. All of these are aimed at inspiring the outdoor spirit that is latent in us all — adult and child alike.
Also: "Connect with Nature to help the environmentalist within you to grow"
5. Mansi Shah, Founder of GiftGreen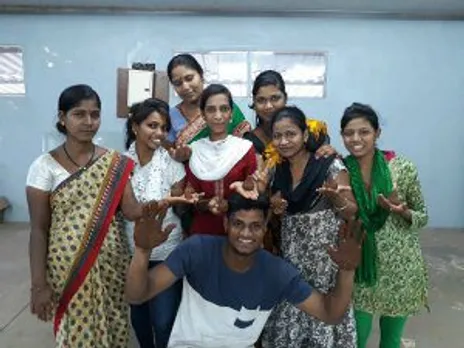 Mansi Shah was was perturbed seeing the hundreds of national flags thrown to the ground after the Independence Day celebration. To solve the problem, she initiated an effort to recycle flags with her venture GiftGreen. A nature lover with a Masters in Forensic Biotechnology, she decided to introduce seeds into the disposable flags.
The objective was also to emphasize the need to protect the environment as well as the dignity of the national flag. Her venture, GiftGreen, seeds the handheld flags they create and encourages planting them after the celebrations and see it grow into a plant.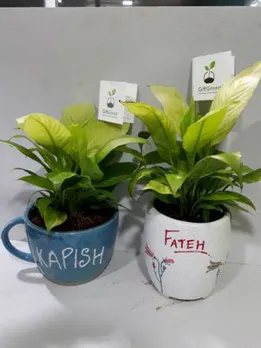 The idea is to teach children the need to save the environment. Mansi believes awareness alone can help the world go green at a large level.
"I came across this video of a newspaper campaign in Japan, where for a day they gave seeds to all. I didn't want this to be some random day. So, I told my father that I want to make our Indian flag like this. No one should throw the flag, if they throw it, it should grow into a plant. The thing about flags is that you must save it forever but we don't. Since then our motto of "Don't throw me, Grow me" has started.", she told SheThePeople.Tv.
Hats off to these incredible women for doing what they are and inspiring people to go green.
Read Also: 5 Women On Why We Should Spend More Time Amidst Nature