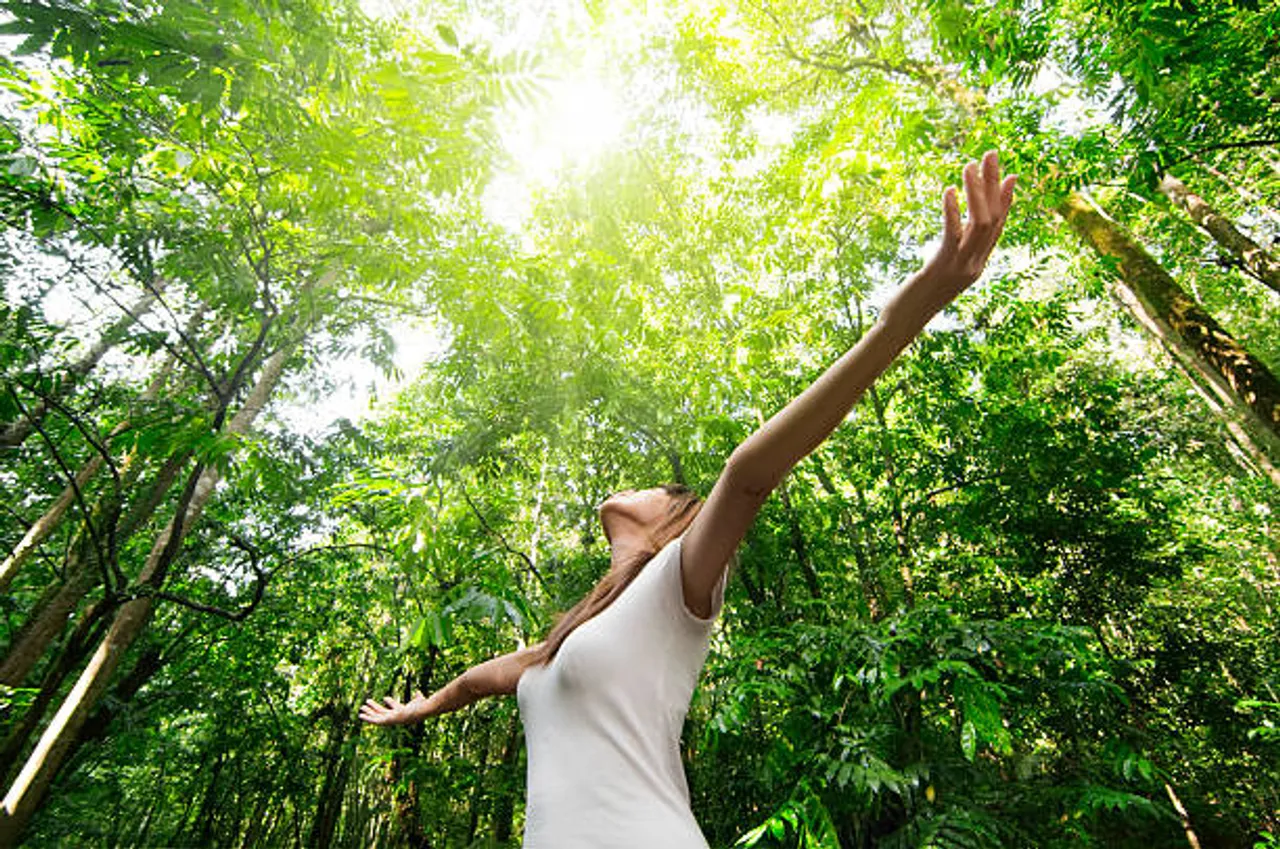 Among the myriad of things that people do to take a break from their routine lives, is that of spending time amidst the nature. Nature not only has the power to rejuvenate you but it also heals you in a subtle way.
From mountains to beaches, from waterfalls to forests, there are so many facets of natural beauty you can look forward to. Isn't it?
SheThePeople.TV spoke to five women to know how spending time in nature helps them recharge their jaded batteries and return to life with elan.
Reminds us how beautiful life is
Shibani Vig, Founder of Wonderful World that takes women out for travel says that spending time in nature is a great way to become one with the surroundings.
"Breathe in that fresh air, take in all the sights, smell and sounds. There is nothing like being in nature to remind us how beautiful life is. So, whether it is the mountains that call you or the beach beckons or the forest answer that call, disconnect and you will find the real connection."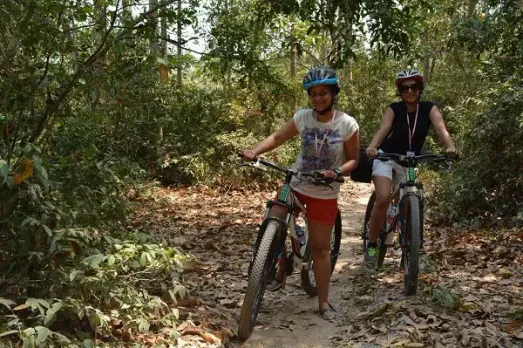 Shibani Vig cycling with a friend amidst nature
Calms even the most restless souls
Liane Cabral Ghosh,
 the Director of Wonderful World feels that there is something about getting away from city life and being one with the n
ature. It
 calms even the most restless of souls and helps people in resetting the button that's called life.
Works as an anti-depressant
Puja Uchil, Director at Sikkim Himalayan Academy, finds spending time around nature a great relief from the complexities of corporate life.
Walking in the hills, you are no longer an employee who is judged on the time she leaves office instead of the work she does in there.
"Away from the corporate rat race is a world that knows no gender stereotypes, no deceptive smiles and no smirking barbs behind your back. Nature treats you all the same - old and young, male and female. Nature is the only anti-depressant that picks you up instantly and keeps you smiling for ages. Walking in the hills, you are no longer an employee who is judged on the time she leaves office instead of the work she does in there. You are not a woman judged on the clothes she wears instead of the words she speaks. You are just you. Pure and simple."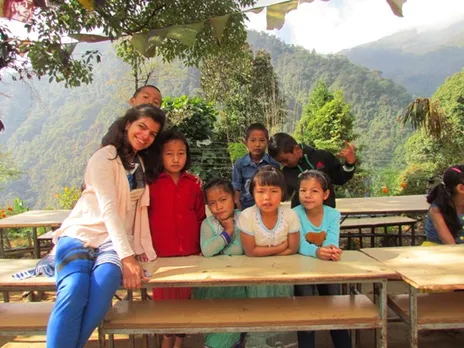 Puja Uchil at Sikkim Himalayan Academy
An Elysian experience
Ishita Chikkara who has recently been on a beach to unwind herself calls it an Elysian experience.
"Beaches make me feel blissful. It has that vibe which will make you sit there and just feel the water, hear the noise of water. It is also fun to play in it and enjoy the splashes of water. It forces me to think about how endless and deep it is. The feeling of seeing something without any boundaries is indescribable."
Read Also: Nanditha Krishna On Why Hinduism Is Synonymous With Nature
Helps the environmentalist within you to grow
Sakshi Shrivastava Bhattacharyya, Founder of Spirit of Trekkers that organises trekking expeditions to the Himalayas says, "When you are trekking, you are out of communication with anyone. That's when you rely on nature for your survival", she says. She also added that connecting with nature helps the environmentalist within us to grow.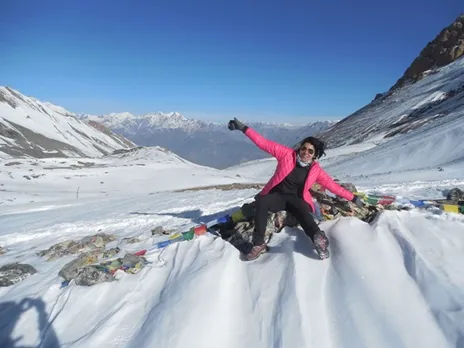 Sakshi Bhattacharyya
Read Also:  How scuba diving made me fall in love…with nature!