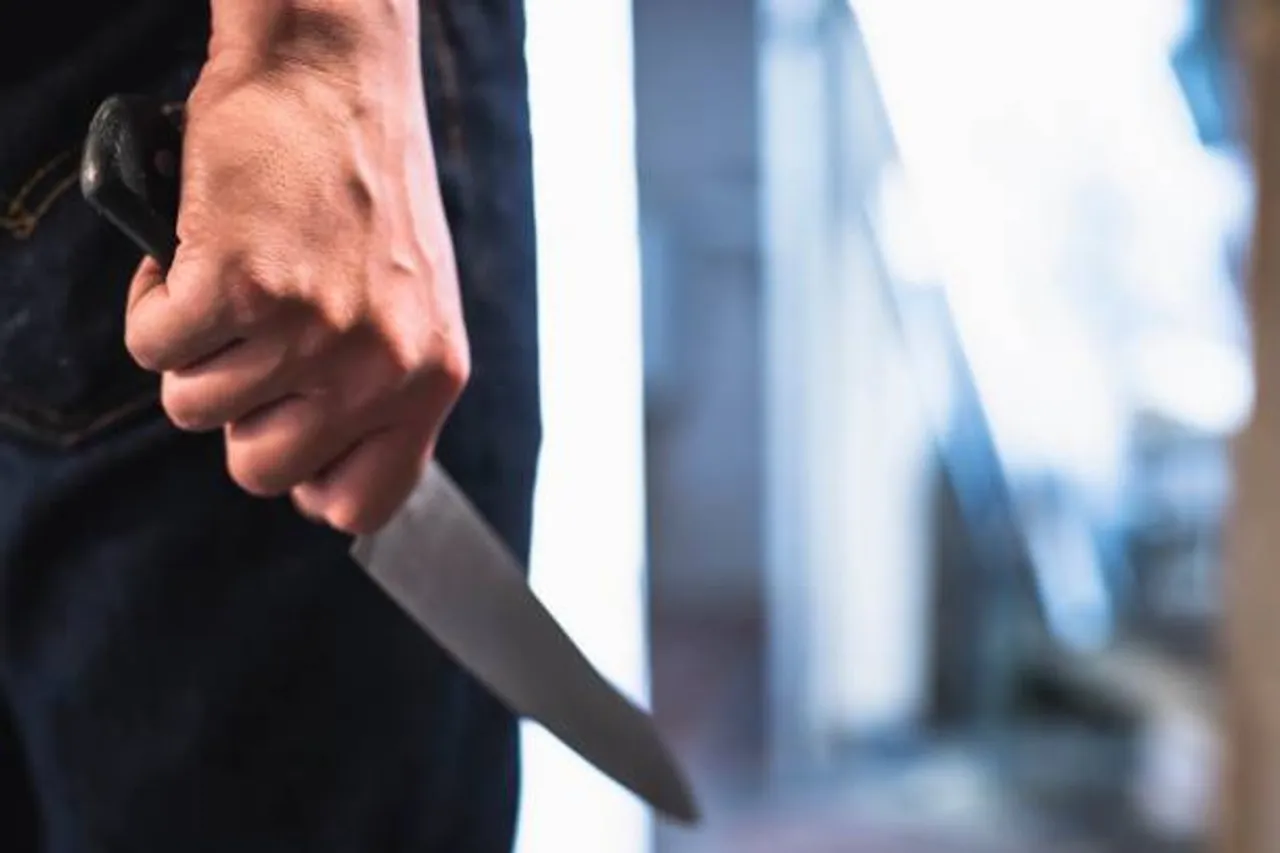 An appalling incident has gripped the peaceful town of Oshawa in the Greater Toronto Area (GTA), as a senior visitor from India was brutally attacked and stabbed 17 times in broad daylight while taking his granddaughter out for a stroll. 
The incident has ignited outrage throughout Canada, leaving both the local community and the Indo-Canadian diaspora in shock.
While authorities have not yet formally disclosed the victim's identity, the victim's son, Dinesh Dholani, confirmed that the victim is his 66-year-old father, Dilip Kumar Dholani. 
Hailing from Ahmedabad in Gujarat, India, Dilip Kumar Dholani was on a visit to the town of Oshawa, staying with his family during his time in Canada. 
Unfolding of the Horrific Attack
The heart-wrenching assault transpired on a seemingly ordinary Tuesday morning, when Dilip Kumar Dholani, adhering to his routine, took his 1.5-year-old granddaughter out for a walk.
Tragically, he became the target of a shocking act of violence. 
Dholani exhibited incredible courage and selflessness even in the face of the brutal attack. 
Despite sustaining life-threatening injuries, he shielded the toddler in his care, with his blood staining the stroller as he bravely cried out for help.
Currently, Dilip Kumar Dholani is hospitalised in critical condition at a trauma centre in Toronto, his survival considered miraculous considering the severity of his wounds.
His son Dinesh Dholani expressed gratitude for his father's survival and emphasised the gravity of the situation.
Arrest and Charges Filed
Authorities swiftly apprehended the alleged assailant, identified as 20-year-old Noah Denyer. Denyer, who was familiar with the vicinity of the attack, is now in police custody and has been charged with aggravated assault and assault with a weapon. 
Notably, the Durham Police spokesperson indicated that the assault appeared to be a "random" act of violence, further adding that Denyer had a history of being known to law enforcement.
The incident has incited outrage not only within the local neighbourhood but also resonated deeply within the Indo-Canadian community and across Canada as a whole. 
The brutal attack has prompted concerns over the potential for Denyer's release on bail despite the gravity of the alleged offence. 
The Dholani family is deeply worried about their safety in their current residence if Denyer were to be released.
Moreover, the motive behind the vicious attack remains shrouded in mystery, compounding the distress for the Dholani family. 
---
Suggested Reading: US Man Stabs Girlfriend 27 Times, Sentenced To 60 Years In Prison
---