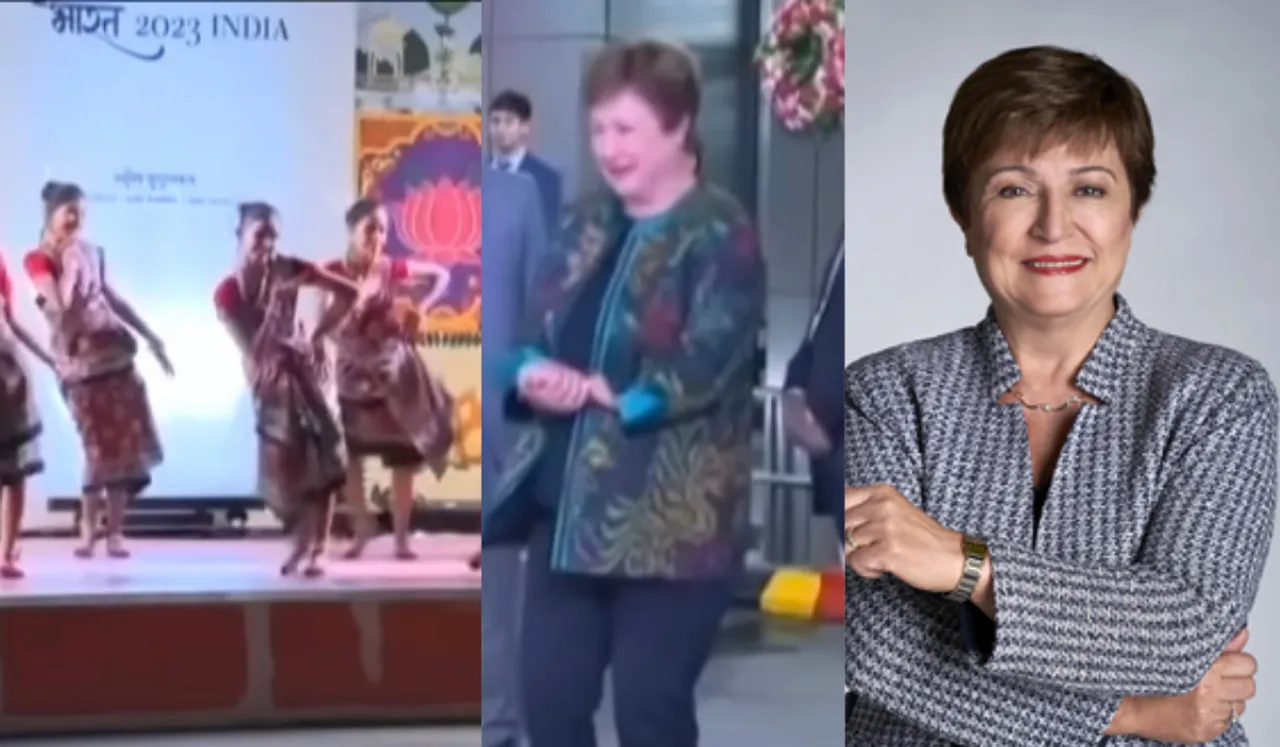 Kristalina Georgieva, the Managing Director and Chairperson of the International Monetary Fund (IMF), arrived in the national capital for the eagerly awaited G20 Summit scheduled in India on September 9-10. Upon her arrival, she received a warm welcome at the Delhi Airport with a traditional cultural dance performance.
A local cultural team performed a traditional folk dance to greet the head of the IMF as she landed in the country. Expressing her admiration for their performance, Georgieva even joined in and tried some dance moves herself.
#WATCH | Managing Director of IMF (International Monetary Fund), Kristalina Georgieva arrives in Delhi for the G20 Summit. pic.twitter.com/vjCVwkrgS6

— ANI (@ANI) September 7, 2023
IMF's Managing Director Speaks
After her grand welcome, Georgieva said, "India truly deserves recognition as a shining example in a world facing many uncertainties. Its robust economic growth is primarily rooted in significant structural reforms."
It's worth noting that the IMF recently predicted that India's economy will grow at a rate of 6.1% during this fiscal year (April 2023-March 2024), despite global challenges such as climate change and the Russia-Ukraine conflict. The IMF's assessment followed their previous acknowledgement of India as a beacon of hope in a challenging environment due to its rapid economic growth even in turbulent times.
The IMF anticipates that India will make a lasting impact on the global stage during its upcoming presidency of the G20 next year. Georgieva stated, "India is set to lead the G20, and they are deeply committed to a well-funded IMF that can effectively address global challenges. We can expect increased collaboration under their leadership."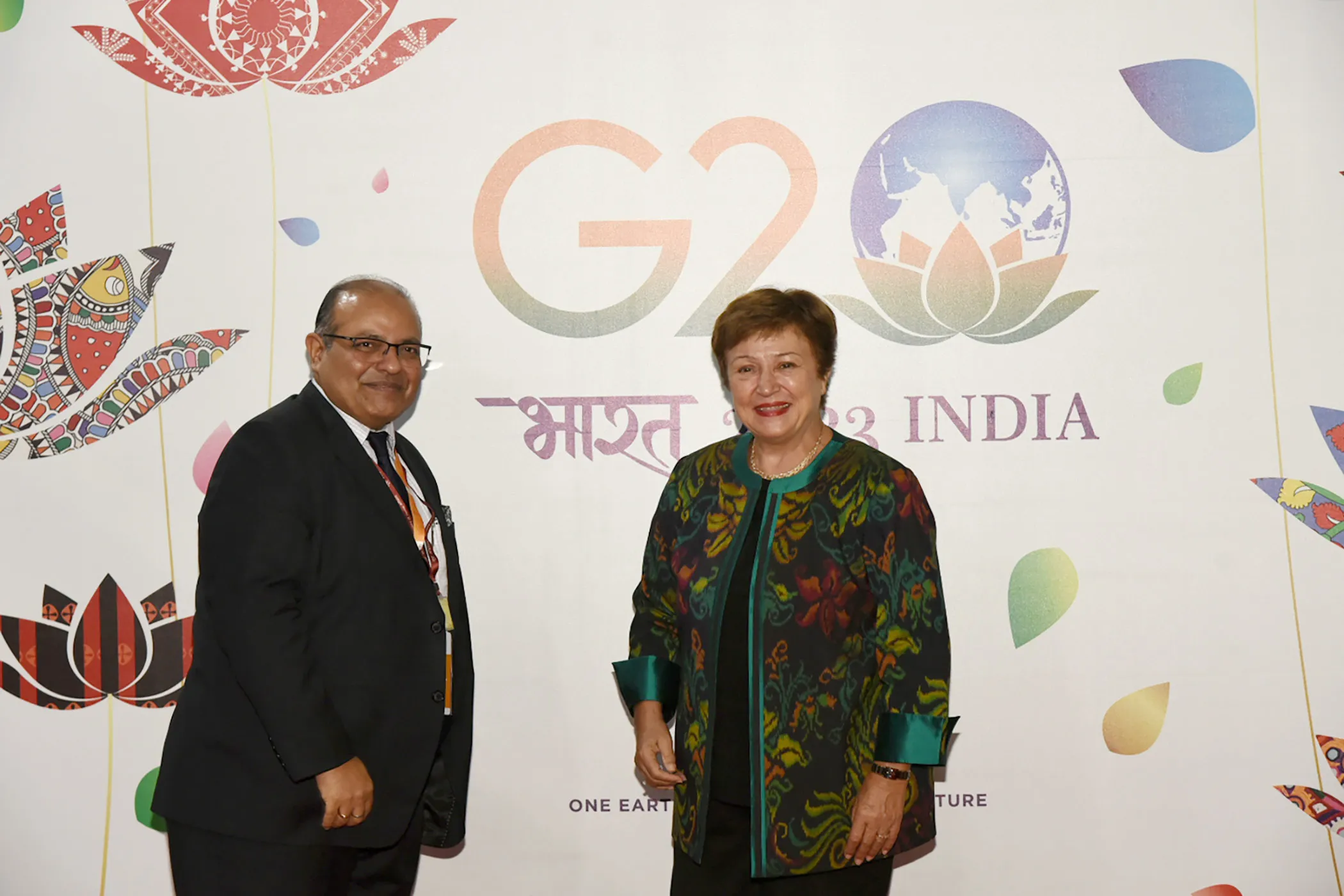 Who Is Kristalina Georgieva?
Kristalina Ivanova Georgieva is a Bulgarian economist who has been serving as the 12th managing director of the International Monetary Fund (IMF) since 2019. Prior to her role at the IMF, she held the position of Chief Executive of the World Bank Group from 2017 to 2019 and temporarily served as Acting President of the World Bank Group from February 1 to April 8, 2019, following the resignation of Jim Yong Kim. She was also the Vice-President of the European Commission under Jean-Claude Juncker from 2014 to 2016.
In 2021, an independent inquiry determined that Georgieva had instructed World Bank staff to manipulate data to present China in a more favourable light during her time as Chief Executive. Nevertheless, the IMF's executive board concluded that the investigation did not definitively prove any wrongdoing and expressed confidence in Georgieva's leadership.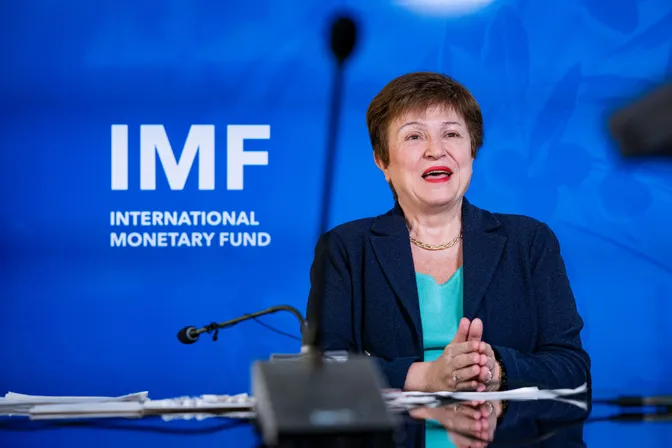 EU President Also Welcomed With Dance
Upon her arrival in Delhi, Ursula von der Leyen was welcomed at the airport by Anupriya Singh Patel, the Minister of State (MoS) for the Ministry of Commerce and Industry.
An elaborate dance performance was staged to mark her arrival. It is worth noting that the European Union (EU) is India's second-largest trading partner, following the United States, and also ranks as India's second-largest export market. 
#WATCH | President of the European Commission, Ursula von der Leyen arrives in Delhi for the G20 Summit.

Union Minister Anupriya Patel receives her. pic.twitter.com/2q6DC5sjbu

— ANI (@ANI) September 7, 2023
India's G20 Presidency
India assumed the G20 presidency on December 1 last year, overseeing approximately 200 G20-related meetings held across 60 cities in the country.
The upcoming 18th G20 Summit in New Delhi serves as the culmination of an entire year of G20 processes and gatherings involving ministers, high-ranking officials, and representatives from civil societies. Following the discussions and agreements in various ministerial and working group meetings, the G20 Leaders will issue a declaration reaffirming their commitment to the established priorities. Subsequently, Brazil is set to assume the G20 presidency in 2024, followed by South Africa in 2025.
Get a sneak peek into the delegation offices at the #G20 Summit!

Here's an exclusive preview by #G20India Chief Coordinator @harshvshringla. pic.twitter.com/r1s3WGPdS2

— G20 India (@g20org) September 7, 2023
---
Suggested Reading: Meet Shaifalika Panda, Convener G20 EMPOWER Mentorship Working Group