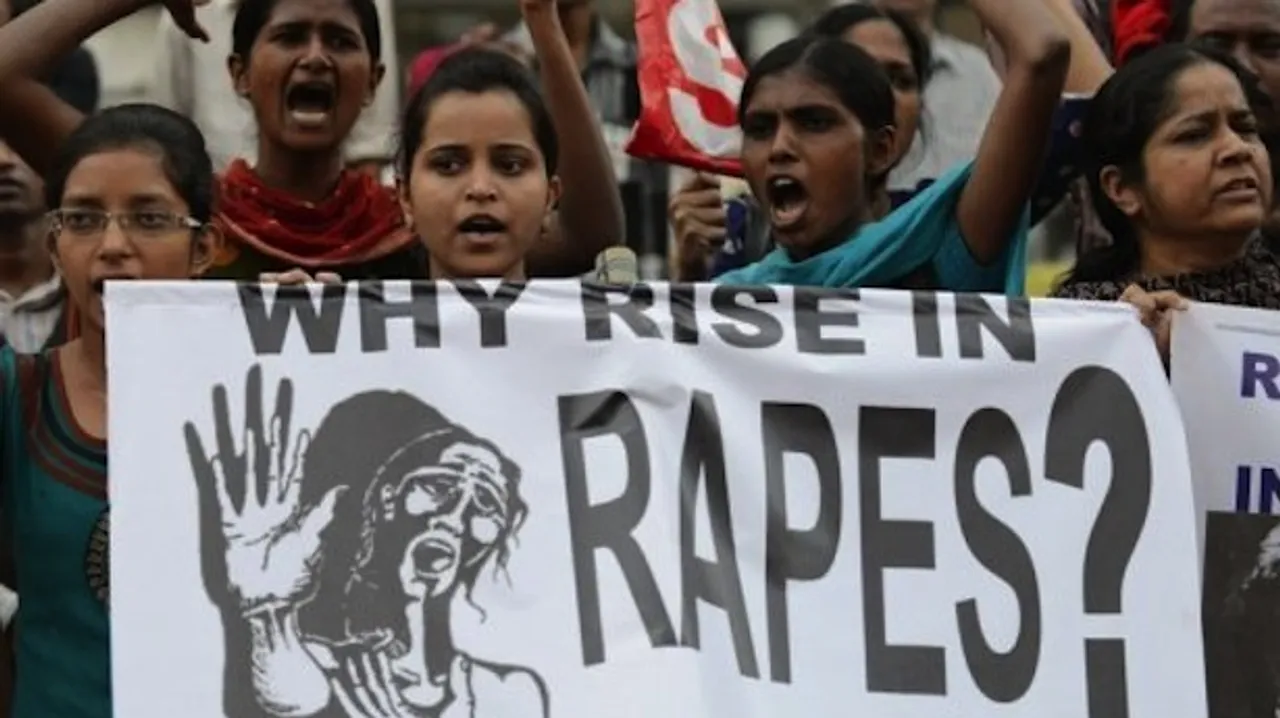 A recent study commissioned by the National Human Rights Commission (NHRC) has recommended that the identities of men accused of sexual assault should be protected until they are found guilty of the crime. Conducted by the Centre for Women's Development Studies (affiliated to the ministry of education), the study sought to understand the reasons for sexual crimes against women from the point of view of sexual assaulters. It has recommended that the identities of accused men should be concealed until they are found guilty so as to protect them from "false cases."
Renu Addlakha, the project coordinator for the study, spearheaded a team of six researchers. They interviewed approximately 70 juvenile and adult offenders imprisoned at three Delhi facilities - Observation Home for Boys Sewa Kutir at Kingsway Camp, Special Home for Boys at Majnu Ka Tilla, and Tihar Jail. Experts from diverse fields like psychiatry, police, law, media, gender, child and women's rights also contributed to the study.
Also Read: Central Government Says 'No' To Making Rape Laws Gender Neutral
NHRC Study Recommends Protecting Rape Accused From 'False Cases' Till Found Guilty
Titled "Interrogating Violence Against Women from the Other Side: An Exploratory Study into the World of Perpetrators," the study mentioned that while revealing the identity of the survivors of sexual crimes is a punishable offence, the same anonymity is not extended to alleged or actual sexual offenders. It said, "A time has come, when there is a need for safeguards to protect the accused from 'false claims'."
The study emphasised upon the benefits of such a policy for the juvenile accused. It also stipulated that issues of identification and naming of the principal actors have major ramifications for the accused who are ultimately deemed innocent.
Other Recommendations Of The Study
The study suggested that introducing reforms for sexual perpetrators would be more beneficial than declaring them guilty at the onset of investigations. It stated "…. a crime like rape must be understood not only in the context of an illegal act that breaches a given statute but as a transgression aimed at violating the agency of the victim(s)."
Also Read: NHRC on Hathras Gangrape : Issues Notice To UP Government, State Police Chief
The study also explored the notion of consent in sexual activities. It said, "According to the POCSO (Protection of Children from Sexual Offences) Act, 2012, sexual activity with anyone below 18 years of age is illegal, and yet today's social context has created the conditions for such interactions." The study further stated that 'false cases' and instances of 'framing' by girls and their families can sometimes represent the deep-rooted societal conflict between traditional norms and modern realities.
Picture Credits: Yellow Horizon
Tarini Gandhiok is an intern with SheThePeople.TV.