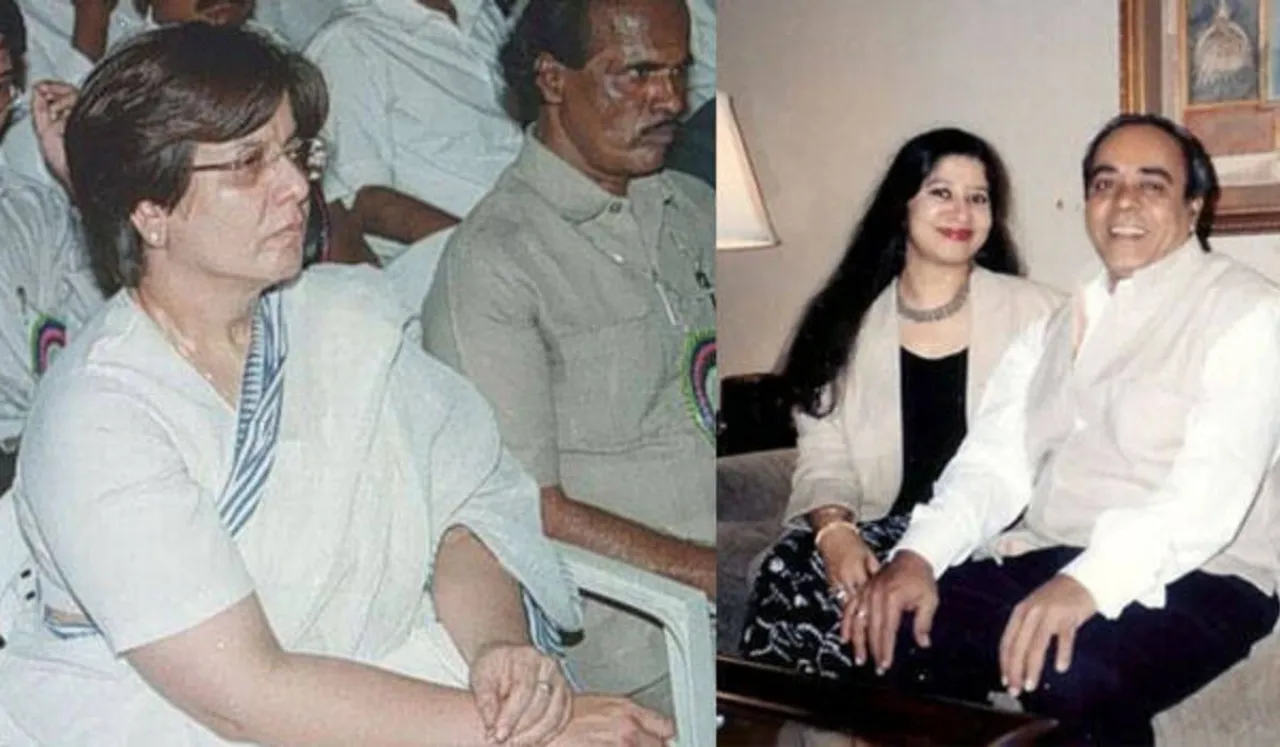 Kitty Kumaramangalam: Kitty Kumaramangalam, the wife of the Former Union Minister PR Kumaramangalam was murdered at her Vasant Vihar house in South Delhi on the night of Tuesday, 6 July. On Wednesday morning a 24-year-old suspect named Raju Lakhan who is a local washerman was arrested by the police in connection with the case.
According to the police, Lakhan is from A block colony, Vasant Vihar and used to visit Kumaramangalam's house every day for the last five years. The police further said that they were informed about the incident by Kumaramangalam's household, who said that Lakhan came to the house on Tuesday around 9 pm with two associates and held her hostage before entering Kumaramangalam's room.
The 67-year-old used to live alone on the second floor of her home in Vasant Vihar and the police have informed her son who lives in Bengaluru about the murder.
According to Ingit Pratap Singh, who is the DCP of South West Delhi, Lakhan and his associates overpowered Kumaramangalam and suffocated her to death with a pillow. Then the three accused left the house and the house help untied herself somehow and raised an alarm. After Lakhan's arrest, the police confirmed the maid's version of the story.
Lakhan, who was nabbed by the police after the incident, has revealed the names of two of his accomplices and the police is on the lookout for them.
The police has recovered a bag of stolen clothes in Lakhan's possession. The two accomplices also took two bags with them.
Kitty Kumaramangalam had previously worked as a Supreme Court lawyer. Her husband was elected to Lok Sabha in 1984 and later served as the Union Minister of State, Parliamentary Affairs and Law, Justice and Company Affairs, Parliamentary Affairs Minister, and also as the Power Minister of India in 1998.