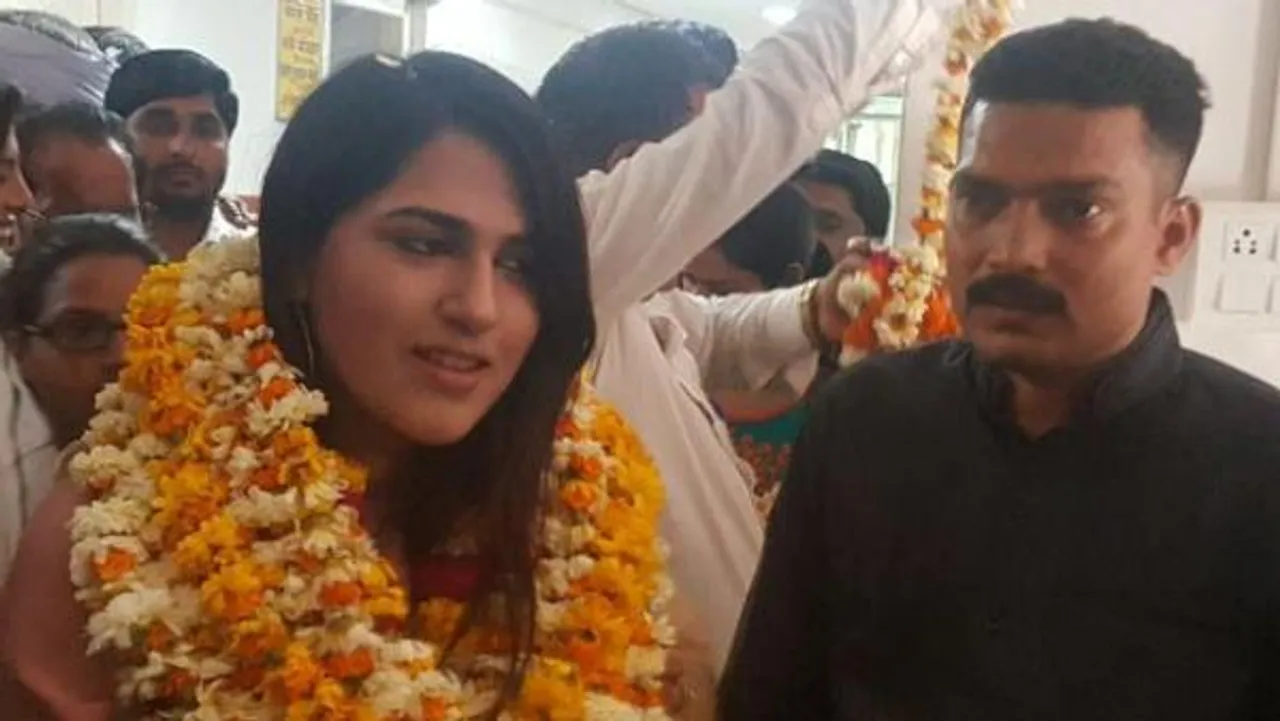 Gurgaon based Shahnaaz Khan has busted the myth that youngsters are obsessed with themselves and not interested in the development of the country.
This 24-year-old medical student from Teerthanker Mahaveer Medical College and Research Center in Moradabad, Uttar Pradesh is now the sarpanch of Garhazan village in Bharatpur.
Educational background
Shahnaaz studied in The Shri Ram School, Aravali, Gurgaon, till Class 10 and did her Class 12 from Delhi Public School, Maruti Kunj.
The Most educated woman in the area
What makes her achievement more special is the fact that Shahnaaz is the youngest sarpanch of her village, which is in Mewat region that includes parts of Haryana and Rajasthan. She is also the most educated woman in the village's history.
Also: Age no bar: 94-year-old Gangubai is elected Sarpanch of village in Pune district
Importance of education in a woman's life
"People in Mewat area don't send their daughters to schools. I will present before them my own example to show what education can do for a woman," Shahnaaz told the TOI after taking the oath as a Sarpanch on Monday.
Khan will start her internship at Civil Hospital in Gurgaon shortly. She will take an entrance examination for the postgraduate course in medicine later. As far as juggling studies and grass-root level politics goes, she is sure she will do that.
The doctor in the making is sure that her education will help her in spreading awareness about sanitation to prevent diseases in the area. "For instance, people here die of tuberculosis. The disease can be cured with a six-month course but people are unaware," she said.
Also: At 24, Ritu Pandram, Chhattisgarh's youngest sarpanch, is already changing the world
Family background
Shahnaaz's parents are also in politics. Her mother Zahida Khan is a former MLA from Kaman constituency in the district. Her father, Jalees Khan, was Kaman pradhan (head of the block level Panchayat body).
It is good to see young women being passionate about bringing about change. Shahnaaz is definitely an inspiration to youngsters looking forward to transforming their areas by taking up leadership positions.
Read Also: Bihar: Woman Sarpanch Settles a 20-year-old Land Dispute in 6 Days