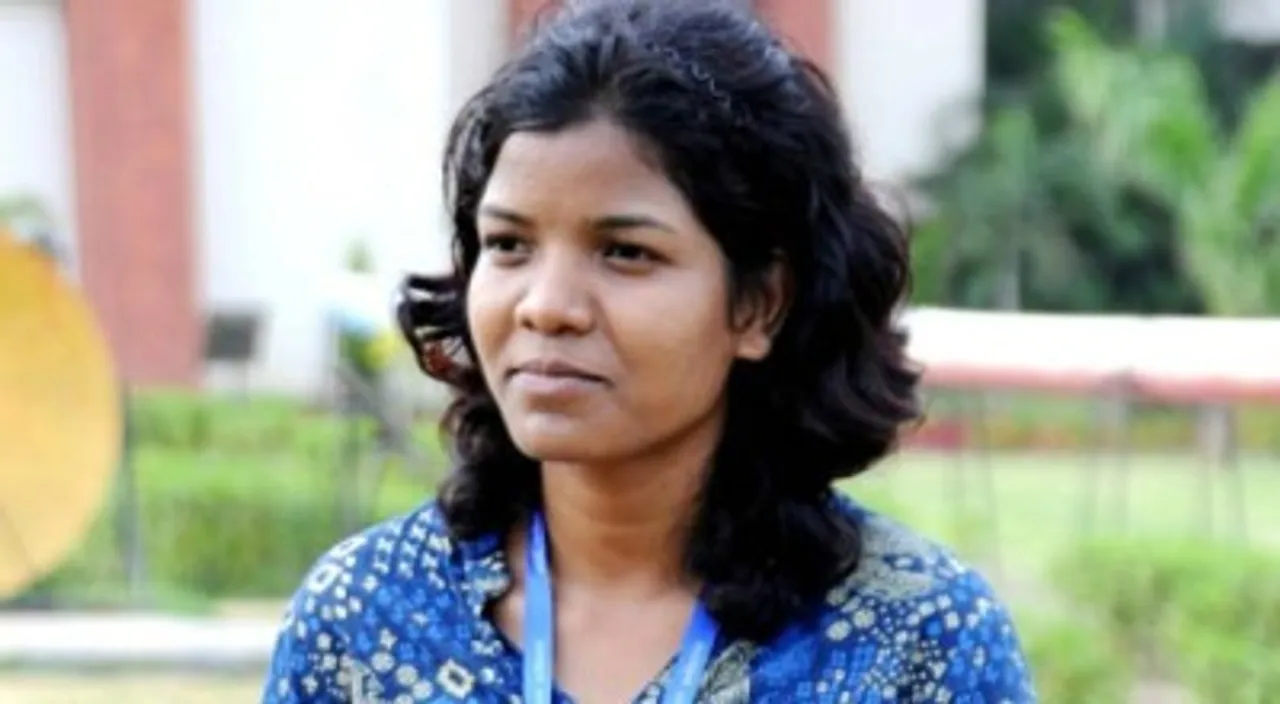 Her friends fondly refer to Ritu Pandram as 'Netaji' and they may have a point. At 24, Pandram is the youngest sarpanch in Chhattisgarh, handling issues ranging from water scarcity to sanitation in in Sarbahara village, Bilaspur district. She even teaches students up to Class 8 English and mathematics.
Also Read: Meet India's first woman Sarpanch with an MBA: Chhavi Rajawat
With a postgraduate qualification in biotechnology, Pandram believes that progress can only be made via education, so while running the village and teaching its children, she is also continuing with her studies. She grew up in a family of farmers, and knows through personal experience what a challenge it can be to acquire a good education. For instance, without a good school in her home village, she had to attend a residential school elsewhere - something that not all families can afford. Indeed, in her case, it was only her father Udai Singh Pandram's determination, despite his shaky financial position, to educate his three children that saw her in school at all.
When Pandram finally graduated in Bilaspur, her dream was to crack the civil services examination. Meanwhile, the villagers voted her to power by 300 votes in the 2015 sarpanch election, based solely on her academic qualifications, according to TOI,
Also Read: A Sarpanch's Genius way to Discourage Female-Foeticide: "Beti Bachao, Selfie Banao"
Tribal-dominated Sarbahara village, where Pandram is in charge, is located about 225 km from Chhatisgarh's capital Raipur, and has a population of about 9,000. Pandram is determined to pull her village into the 21st century. "If villagers have better access to water, electricity, sanitation and education, it would not only transform their lives but would also brighten their future," she told TOI. She teaches about 30 students at a nearby aanganwadi centre from 7 am to 9 am, then gets down to her administrative work, and in the evening, attends coaching classes at Gurella development block to prepare for the civil services entrance exam. When she has free time, she also helps her family work in the agricultural fields.
Also Read: Meet Norti Bai: A dynamic, successful and soon-to-be unemployed Sarpanch
For Pandram, being a sarpanch is about developing the village. Her two biggest campaigns have been to improve sanitation facilities in the village, and to encourage girls to pursue higher education in other towns. Her efforts so far have paid off: since she came to power, about 600 households have constructed indoor toilets.
Her work includes conducting awareness sessions about laws and regulations aimed to benefit people, such as getting payments through MNREGA, and getting an Aadhaar card. Good roads, clean drinking water, water harvesting, and sanitation are also on her priority list. And to that end, she recently visited Raipur as part of the 'Hamar Chhattisgarh' project to see how cities function, and how government schemes are implemented.
Pandram is just 24. Imagine what she might achieve for her village and perhaps even her state and nation over the rest of her life.
Feature Image Credit: TOI
Join Us on https://www.facebook.com/SheThePeoplePage
Follow Us on https://twitter.com/SheThePeopleTV