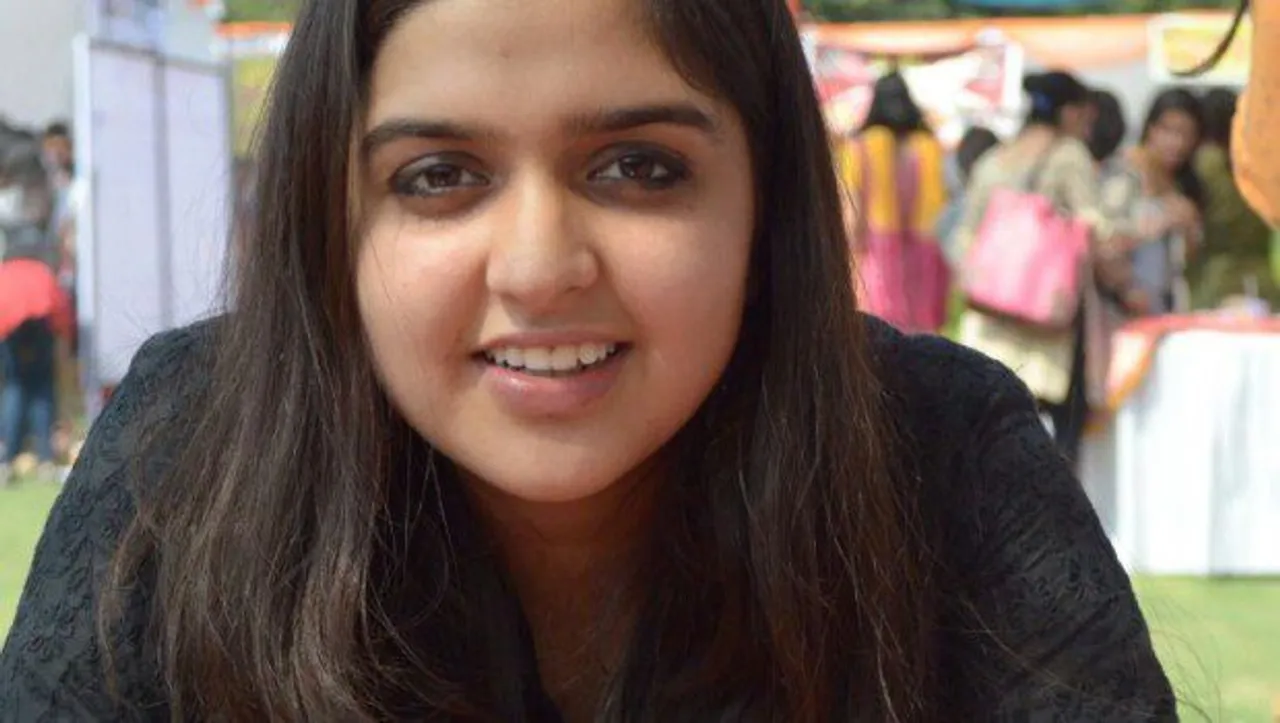 When we're in college, amidst an avalanche of knowledge and influences that cause us to awaken to a more and more bitter reality every day, most of us have a faint seed of rebellion sowed within us. And most of us either let laziness yank it out of us, or just fail to water it with sufficient passion and action. But not Vasundhara Choudhary.

 

Amongst all her peers studying Bachelors in Psychology at DU's Gargi College, everyone heading this college society and that, Vasundhara also had the strong will to lead something.
"In December, I had applied for the post of the sarpanch at the village I come from. Luckily, there were no other candidates and I won unopposed," the 21year-old student said to Times of India.
Vasundhara spent the first five years of her life in Lilawali, a Rajasthani' Village in its Ganga Nagar city, which happens to be very close to Delhi- before she moved to Delhi with her mom. During her schooling at the Rai International School, she would reunite with her grandmother and father back in the village, for at least four months in a year.
Full marks to her alma mater:
She gives credit to her college for watering that seed in her, with a sense of purpose to her life as a woman, and as a human being. "I come from a college full of feminists. Through these years, they have instilled a very strong sense of self in me. They have taught me to feel proud of being a woman and to not think of marriage as the ultimate goal of a woman's life.
"That's what I want to do for the women in my village too. According to the data I recently checked, most of the kids in the village are going to school. Most of the women are homemakers and have studied till class seven or eight. Many of them were married off at the age of 16. So, higher education and at-home working options are things I would need to work on. But the biggest challenge would be widow remarriage. The villagers don't even want to talk about it."
A female sarpanch with short hair?
As a symbol of her prime motive with this endeavour- questioning age-old conventions, especially the ones that plague a woman's life- her first step was to show up with short chic hair, which, believe it or not, is against the "essence of womanhood" for them.
"My daadi has been telling me not to do it because lambe baal ladki ka gehna ya laaj hote hain, according to her. But I decided to go for it any way. It's not just about proving a point to them; a girl doesn't become less of a girl if for once, she does what she wants to. Their version of mythology or what they believe can't change it."
All Eyes on her in College- she sure is making a statement
Everyone is awed and impressed by Vasundhara's strong sense of initiative. "All the teachers are happy and the students have started noticing me since this news came out."
But, there are so many misconceptions about what she may be out to achieve. "Here, the moment you talk about village-level politics, people think of the khap panchayat, so I have to keep telling them that I am not a khap."
But will academics take a backseat?
"Being a sarpanch, I would have to be in the village for 15 days every two months or so. Thankfully, my attendance percentage is decent, so that won't be a problem. And I won't be going back to live in my village after I am done with my graduation. Abhi aage bahut padhna hai," she says.
Original Source:  Times of India
Featured Picture Courtesy: Let'sintern.com