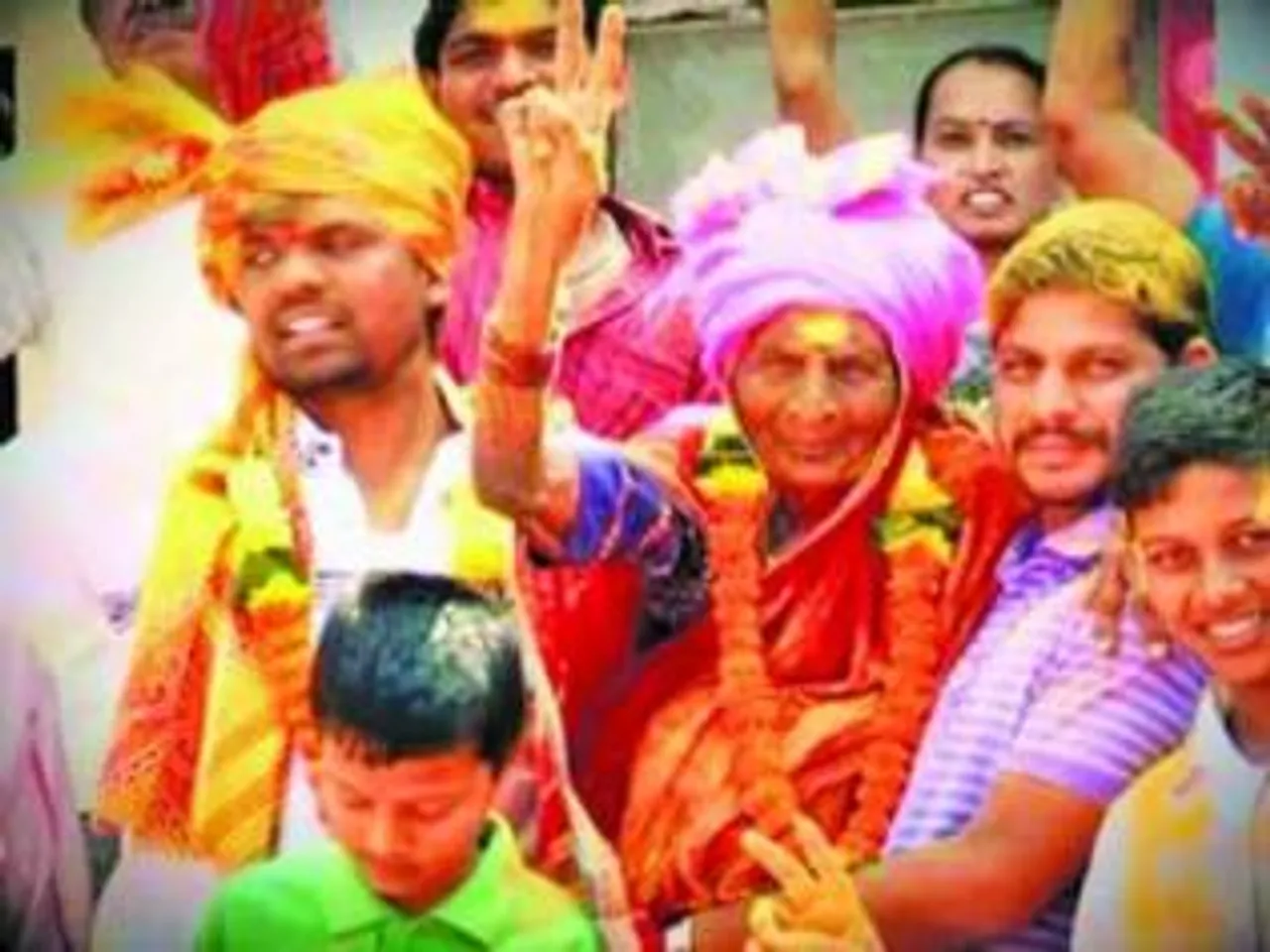 Gangubai Nivrutti Bhambure is 94-year-old and seems super energetic still, showing no signs of slowing down. On Tuesday, Gangubai was elected sarpanch of Bhamburwadi village in Pune district's Khed taluka and the first words we heard from the new sarpanch were "Now it's time to work."
History has been created by Gangubai as she may very well be the oldest sarpanch in the country. She was the only candidate who filed her nomination, all nine members of the Bhamburwadi gram panchayat body supported her unanimously. The post of sarpanch was reserved for women only. Though Gangubai admits to never having been to school, this fact did not restrict villagers from voting for her.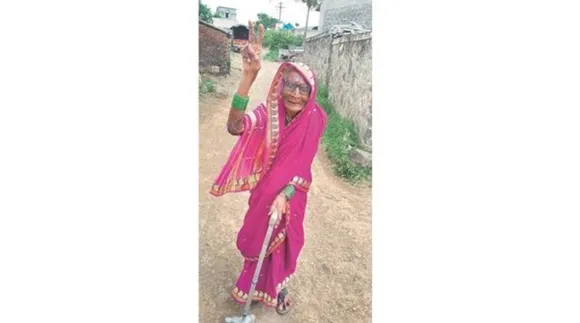 Gangubai is Pune district's oldest sarpanch (Picture credit: indianexpress.com)
Also Read:At 24, Ritu Pandram, Chhattisgarh's youngest sarpanch, is already changing the world
At the age of Gangubai, most women prefer to lead a relaxed life, sitting at home and spending peaceful time with grandchildren. But here Gangubai is exactly opposite of it and always ready to head the affairs of the gram panchayat in her village in Pune. Praise doesn't affect her much; she chose to leave the election event early to get to know the villagers instead.
"I will not disappoint them… I can walk like a youngster and talk like a teacher," says Gangubai, "Nothing affects me, rain or sun," she added, reported by Indian Express.
You might also like: Interview: Fierce and fearless, here's how PV Sindhu takes on wins or failure
Gangubai isn't inexperienced in this field of work. She has the distinction of becoming the oldest sarpanch in Pune district, according to Saurabh Rao, the district collector. Fondly being called aaji or aayee by the villagers, said, "I have to do something for my people, otherwise it's no use becoming a sarpanch just for the sake of it."
Bhamburwadi village has a population of 2,000. After the election, the new sarpanch was honoured in a procession by the villagers. In October last year, she was elected by a margin of 50 votes as a member of the gram panchayat, defeating her nearly four generations younger 31-year-old rival, Sunita Bhambure
Also Read: Meet India's first woman Sarpanch with an MBA: Chhavi Rajawat
Asked whether she is fit enough for the job, she said, "I get up as 5 am and do household chores. I never fall ill and never take medicines." She added that she eats two meals a day: "Eat less and live longer — that's my secret of life."
Gangubai has already been approached for her first task which is to help around 250 farmers from seven villages. The farmers own a total of 1,000 hectares of land, but lack of water for around eight months each year means they can't grow anything on it. She has plans to appeal to the Prime Minister to set up a closed pipeline from the canal or from Chaskaman dam to irrigate the farms. "I will send a letter on behalf of the villagers to Prime Minister Narendra Modi," she said.
"Why not? PM Modi is like my son. My oldest son is 66 years old and I am told the PM is around the same age… I am sure he will pay heed to the voices of farmers," she states.
Also Read: A Sarpanch's Genius way to Discourage Female-Foeticide: "Beti Bachao, Selfie Banao"
The new sarpanch also said, "I took up the challenge only after villagers urged me to become a sarpanch. I will carry out development works by taking along residents of all three villages. The priority would be to solve drinking water and sewage problems and improve the condition of roads."
According to Shirur MP Shivajirao Adhalrao-Patil, Pune district has had other woman sarpanches, and until now, they have all been under 60 years of age.
Feature Image Credit: asianage.com
Join Us on https://www.facebook.com/SheThePeoplePage
Follow Us on https://twitter.com/SheThePeopleTV