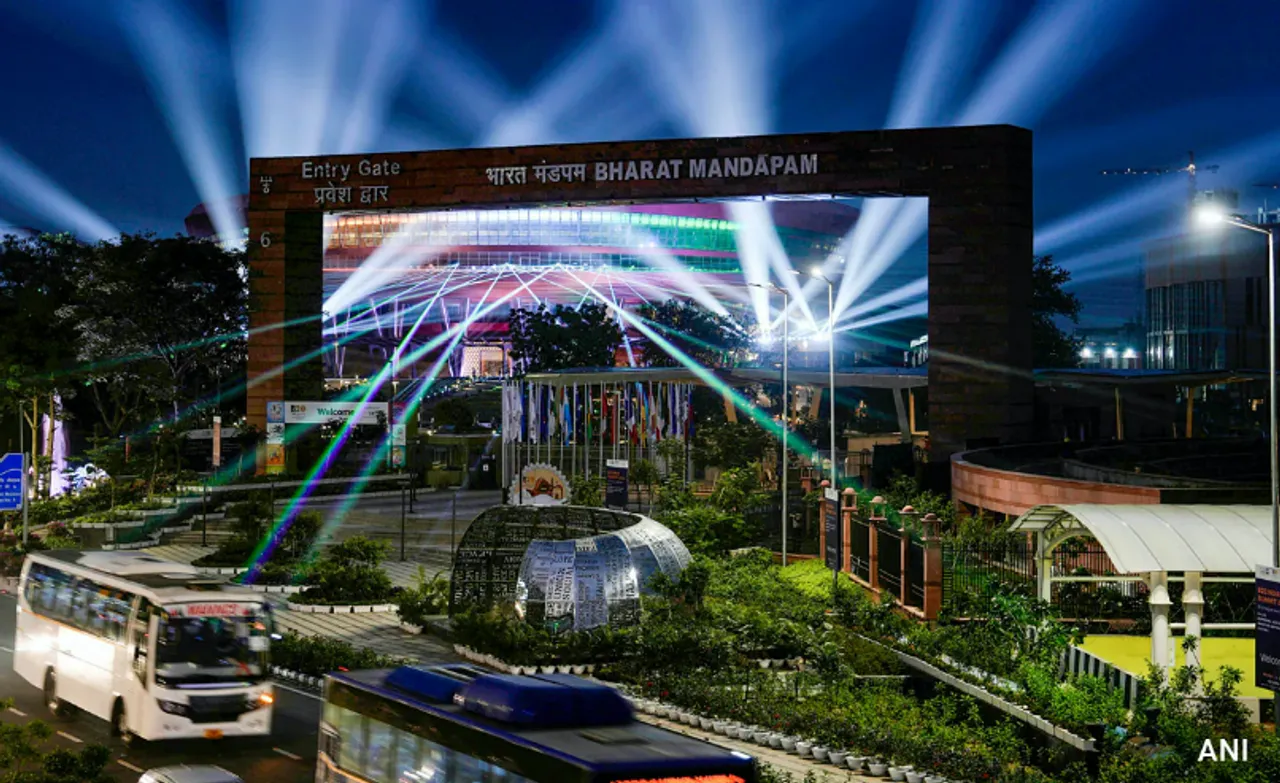 On the conclusion day, the G20 leaders reached a consensus to establish a working group dedicated to advancing women's empowerment. This working group will provide support to the G20 Women's Ministerial Panel, which is scheduled to hold its inaugural meeting during Brazil's tenure as the head of the G20.
The New Delhi Declaration
During the second session of the G20 Summit, Prime Minister Narendra Modi announced the adoption of the New Delhi Declaration, stating, "I am pleased to share good news. Thanks to the diligent efforts of our team, consensus has been reached on the New Delhi G20 Leaders' Summit declaration. I propose that we officially endorse this leadership declaration."
The New Delhi Declaration, emphasizing the paramount importance of gender equality, calls for investment in the empowerment of all women and girls, recognizing its far-reaching impact in advancing the 2030 Agenda.
Within the 29-page Delhi Declaration, the G20 member nations have unveiled plans to establish a new Working Group on Women's Empowerment. This group will support the existing G20 Women's Ministerial in its endeavours to address gender disparities.
The Delhi Declaration underscores the encouragement of women-led development and a steadfast commitment to enhancing women's full, equal, effective, and meaningful participation as decision-makers, both in tackling global challenges inclusively and contributing as active participants across all societal spheres, sectors, and economic levels. This commitment is not only crucial for achieving gender equality but also for fostering global GDP growth.
Furthermore, the declaration outlines specific steps that the G20 nations intend to take to achieve their objectives. These include a commitment to the Brisbane Goal to narrow the gender gap in labour force participation, G20 leaders and Sherpas to ensure that women have equitable access to affordable, inclusive, equitable, safe, and high-quality education from childhood, promoting women's full and meaningful engagement in a changing work landscape by facilitating inclusive access to employment opportunities, with a specific focus on closing the gender pay gap and guaranteeing women's equal access to decent and high-quality employment.
The Delhi Declaration encourages investments in inclusive, sustainable, and resilient agriculture and food systems. It advocates for accessible, affordable, safe, and nutritious food and healthy diets in school meal programs, along with promoting innovative approaches to inclusive agricultural value chains and systems led by and for women farmers.
The declaration further emphasizes support for gender-responsive and age-sensitive nutrition and food system interventions through innovative financing mechanisms and social protection systems aimed at ending hunger and malnutrition.
Suggested Reading: G20: What Startup20 Means For Aspiring Women Founders