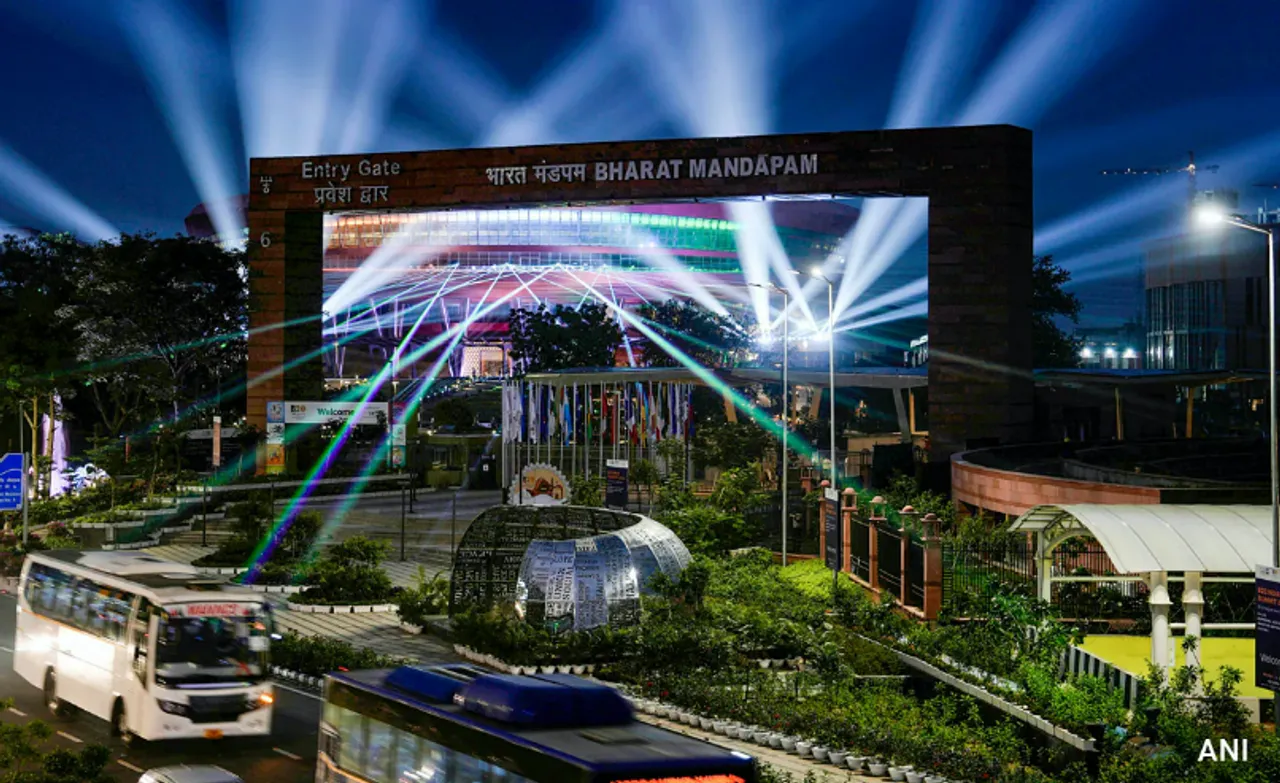 As India's G20 Presidency focuses on Nari Shakti and lays emphasis on the significance of women-led development, it's integral to understand that digital inclusion is one of the key catalysts that can help the subcontinent achieve that.
With India pursuing a solid Digital Public Infrastructure (DPI), constructing latitudes where women across the country can access digital spaces becomes the ultimate need for bringing the vast economic gender gap.
In a recent meet, Making Finance Work for Women 2023, former NITI Aayog chief and India's G20 Sherpa Amitabh Kant highlighted why it's vital for us as a country to make this happen, as looking at DPI  with a gender lens can prove to be a bigger stepping stone towards equality.
What is Digital Public Infrastructure?
One of its key principles being digital inclusion, Digital Public Infrastructure (DPI) denotes creating platforms that offer digital identification services, and payment processes like Unified Payments Interface (UPI), among other amenities that enable nations to technologically empower their citizens.
Being carries of exchange of information and monetary values supported by a solid identification system, the infrastructure is designed at all levels in a way that the people control their data, protected by privacy features, as to how to use and when to use it through a third party interface.
Why inclusivity is key to developing Digital Public Infrastructure?
"No city and urban infrastructure (digital or physical) should ignore women in shaping the future. As India seeks more gender-equal spaces, we need to create a policy framework that thrives on being inclusive," says Shaili Chopra founder of SheThePeople Network and Gytree.com. Chopra also recently spoke on this issue at a special dialogue organised by UN Women and the National Institute of Urban Affairs (NIUA) discussing "Catalysing Digital Urban Futures".
Sherpa's significant suggestion leads us to some important questions. Women having access to digital payments stems from them being financially independent hence the question frankly is, how can we make more women economically empowered?
At a time when DPI is soaring across nations, especially the Indian subcontinent, bringing women to own their own digital payments, identities, and actions becomes key in giving them the right they deserve and bringing the enormous gender gap that has long prevailed, especially in the remote corners of the country. At a time, when several women across Indian villages and three-tier cities do not have access to smartphones, leave alone internet services, creating space for awareness, flow of knowledge and first-hand support is what we need today if we are to further DPI.
Sherpa Kant emphasised how India can make DPI work greatly for women by making national IDs mandatory, bringing universal banking to use and enabling every woman in the country to access digital payment.
Addressing around three hundred delegates from across thirty countries, he said mobile ownership at all tiers is the basic step that will open doorways to digital inclusion. Leaving women behind, while creating this infrastructure, will only hamper progress leave alone enable it, he added.
The 2022 GSMA Mobile Gender Gap Report surfaced some shocking facts about the loopholes in digital that are keeping women away from progress. The report found that while men's usage of mobile intent increased from 45 to 51 percent from the year 2020 to the year 2022, women's usage of mobile internet remained at 30.
---
Suggested reading: Why Women's Empowerment Is Central To India's Target To Become Third Largest Economy By 2030