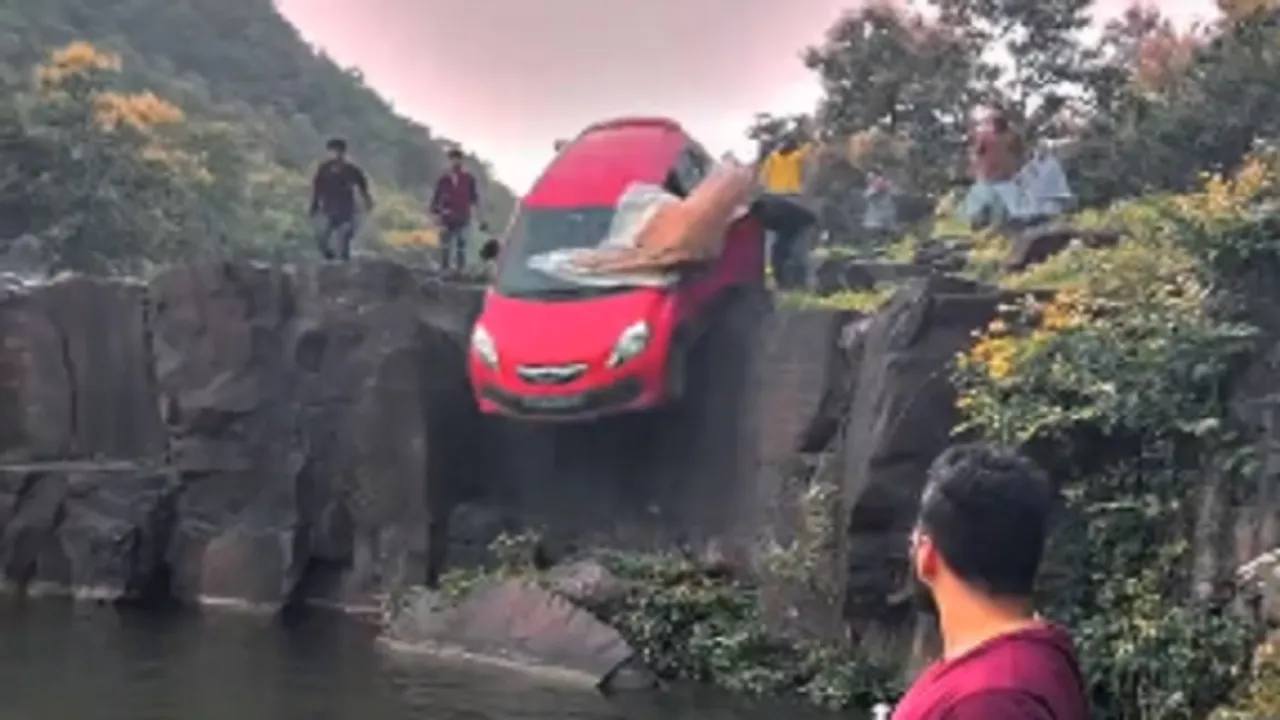 In Indore, Madhya Pradesh, a  father and daughter narrowly escaped drowning when their car veered off course and plunged into a waterfall pool. The incident happened in Simrol, approximately 60 kilometers away from the centre of the main city.
Video Goes Viral
A widely circulated video on social media that captured the scene, showed their red car sliding along the edge of a rocky surface before descending into the pool below.
Barely moments after the car submerged into the pool, Sunil Mathew, who was nearby and saw the car plunge, swiftly leapt into the water and swam toward the vehicle. Inside the car, a young girl's cries for help could be heard loud and clear.
Instead of engaging Reverse gear, mistakenly engaged first gear.

Incidence as being reported is from #Simrol MP near #Indore.

Husband, Wife & Child all three have been saved.

Never Park your vehicle on such ridges!!! pic.twitter.com/ZsZwnBUvDq

— 𝐒𝐢𝐝𝐝 (@sidd_sharma01) August 7, 2023
Mathew describing the incident said, "I witnessed the car falling into the waterfall, with a man and his thirteen-year-old daughter. Despite their efforts to escape while the vehicle was sliding, they were unsuccessful, and the car plummeted with them still inside."
Further elaborating on the accident, "They were drowning. I leapt into action and rescued the man who was trapped in the car. Others around managed to save his daughter. Initially, I was taken aback by the incident, experiencing a moment of shock, but I mustered the courage to dive in.
He expressed his relief that both the father and daughter were successfully rescued.
What Do Police Say?
Meanwhile, Superintendent of Police (Rural) Sunil Mehta explained that the incident happened due to the driver's negligence.
"The car had been carelessly parked dangerously near the edge of the waterfall pool. Our investigation revealed that the car began to move after its trunk was forcefully shut, resulting in its descent into the waterfall pool," explained the SP.
The region witnesses a considerable gathering of picnickers due to the monsoon season.
---
Suggested Reading: Australia: Woman, 20, Fights For Her Life After A Seven-Storey Fall