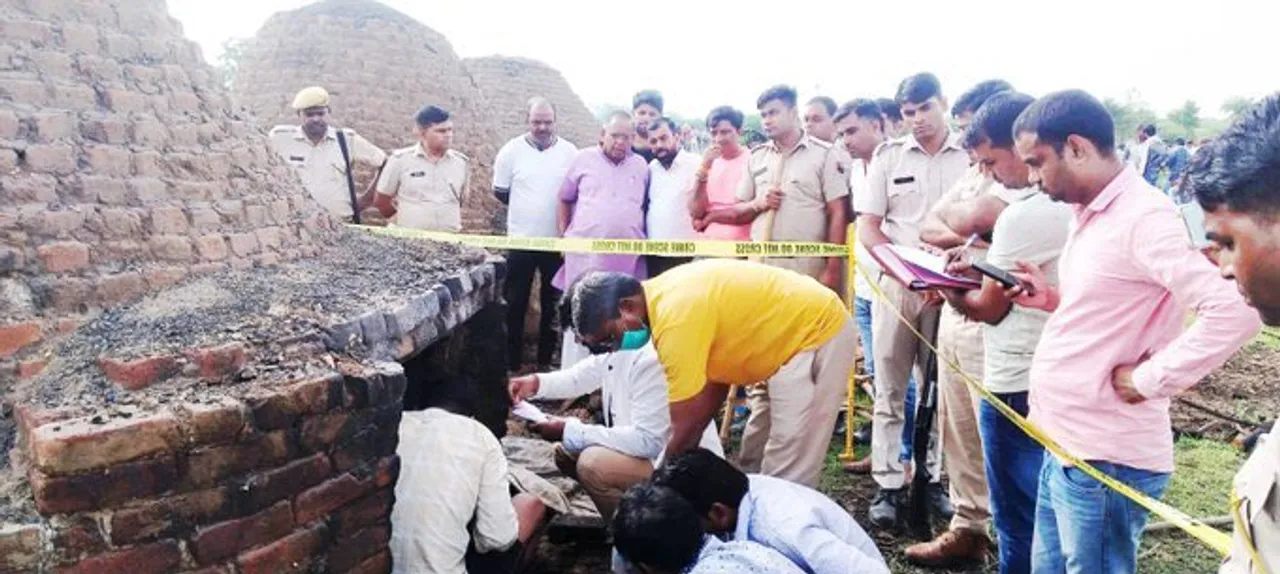 Earlier today, Rajasthan police apprehended five people in connection with the rape case of a 14-year-old girl whose body was found in a coal furnace in the Bhilwara district. According to the reports, the girl was gang-raped and then thrown in the furnace in Kotri town.
According to the police, the victim had ventured into a village field to tend to the goats on Wednesday afternoon, after which she was nowhere to be found. Her family members and locals then initiated a search that led them to a site housing five coal furnaces.
During their search, villagers came across a bangle near one of the furnaces and then informed the authorities. Villagers then made allegations of a gangrape, followed by the girl being thrown into the coal furnace and subjected to a horrific death. The locals later reported that they suspect that there might be more bodies inside the furnace.

Now, in a distressing development, the father of the 14-year-old girl tried to jump onto the burning pyre of his daughter. The father got injured while trying to do so and was admitted to the district hospital for treatment.
Further Investigations Underway
An official informed that a forensic team and dog squad were called to the location. The police had apprehended five individuals out of which three had already admitted to the family about their involvement in the purported gang rape and murder.
Bhilawar police superintendent (SP) Adarsh Sindhu said that the victim's bracelets and shoes have been recovered and a DNA test will also be conducted of the bone samples found at the furnace.
The police said they have not yet ruled out the possibility of rape in the matter, adding that further probe is on.
Taking cognisance of the matter, Sangeeta Beniwal, chairperson of the Rajasthan State Commission for Protection of Child Rights, formed a three-member committee, which will submit a report to her after collecting facts.
The chairperson also wrote a letter to ADG Civil Rights and SP Bhilwara to send a factual report on the matter.
Not The First Incident
Two teenage sisters were allegedly raped by two co-workers of their father at a brick kiln in Rajasthan's Alwar district, police said. Both the girls are pregnant, they said.
The girls' father on Friday a complaint at the NEB police station. In the complaint, he alleged that his daughters, aged 15 and 13, were raped. 
When the older girl began to have stomach discomfort and other health issues, the situation became apparent. She was taken to the clinic by her parents, who learned that she was seven and a half months pregnant.
---
Suggested Reading: Rajasthan Dalit Woman Raped And Burned: Need To Curb Crimes Against Dalit Women