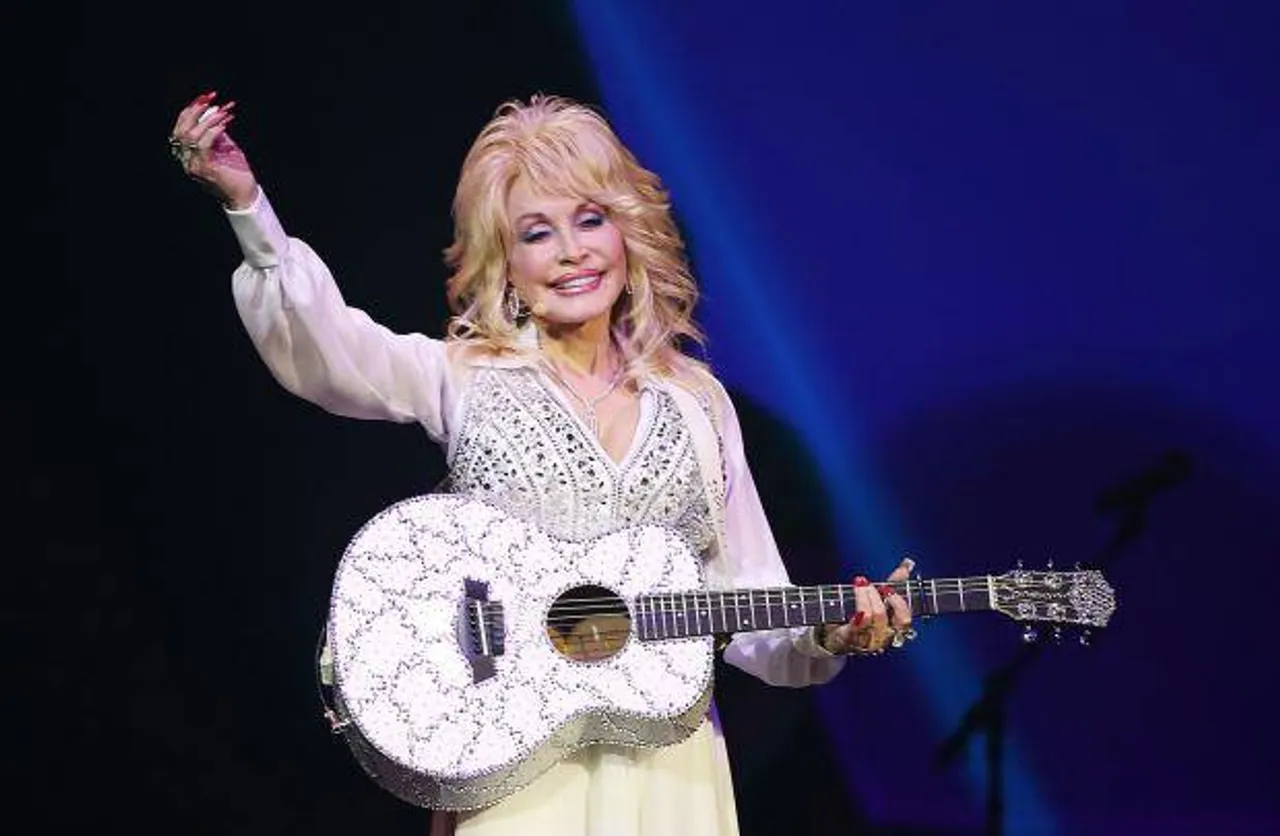 Country singer Dolly Parton posted a meme on Insta recently which basically was a collage showing her in four different avatars, one each for a popular networking platform. This meme format has caught the fancy of social media users all over the globe, and even celebrities like Ayushmann Khurrana couldn't keep themselves from posting their collages online. So if you have been confused as to what on the earth is LinkedIn, Facebook, Instagram, Tinder meme that everyone around you is talking about, then we've got you covered. Read on to know more about it.
Dolly Parton And Her Meme
The meme format is simple. A collage of four pictures, one for each social media platform. Usually, the picture used for LinkedIn is the one which makes us look professional, while on Facebook we post images with friends and family. The Instagram and Tinder pictures are flattering ones, with different sets of purposes, if you know what I mean. On January 21, the 74-year-old Parton debuted her collage: For professional networking site LinkedIn, there's Dolly in buttoned-up coat, donning a scarf and a pencil stuck in her coiffed hair. For family-friendly Facebook, Dolly is seen in a jolly Christmas sweater. For an aesthetics-driven Instagram, black-and-white image of Dolly in high-waisted bell bottoms and a guitar in hand. And for the dating app Tinder, Dolly in the bunny outfit in which she posed for Playboy. She captioned her collage, "Get you a woman who can do it all."
The meme format spread like wildfire and several celebrities followed suit. However, not only celebrities but even normal people started partaking in the meme.
Indian Celebrities Who Took Part
Thanks to the power of social media, it didn't take long for the meme to spread to India as well. Indian celebrities too, soon started posting the four-picture collage from their social media handles. From Ayushmann Khurrana and Sidharth Malhotra to Sara Ali Khan and Ankita Konwar, celebs are having their share of fun with this viral trend.
Ayushmann Khurrana even added his own little twist to the meme. He put in a fifth category called "movies" where he included his looks from films like Bala and Dream Girl.
Also Read: Ayushmann Khurrana Joins UNICEF's Fight Against Child Sexual Abuse 
Sidharth Malhotra also tried out the meme. He put a new twist to it as well, since his was in the GIF format instead of the traditional picture collage.
Sara Ali Khan took to Instagram to post her own version of the famous meme. She posted four different pictures and put in a caption explaining each one. "Insta is my A game. Tinder for the flame. For LinkedIn one can try to be tame. FB for those throwbacks, no shame. Different personalities, but Sara's still the same," wrote Sara Ali Khan.
Also Read: Sara Ali Khan Is A Total Badass And We Can't Stop Fangirling Over Her 
Karan Johar on the other hand posted the same picture four times, referencing the fact that he usually has the same facial expression, no matter what.
Picture Credit: Independent.co.uk
Prapti is an intern at SheThePeople.TV