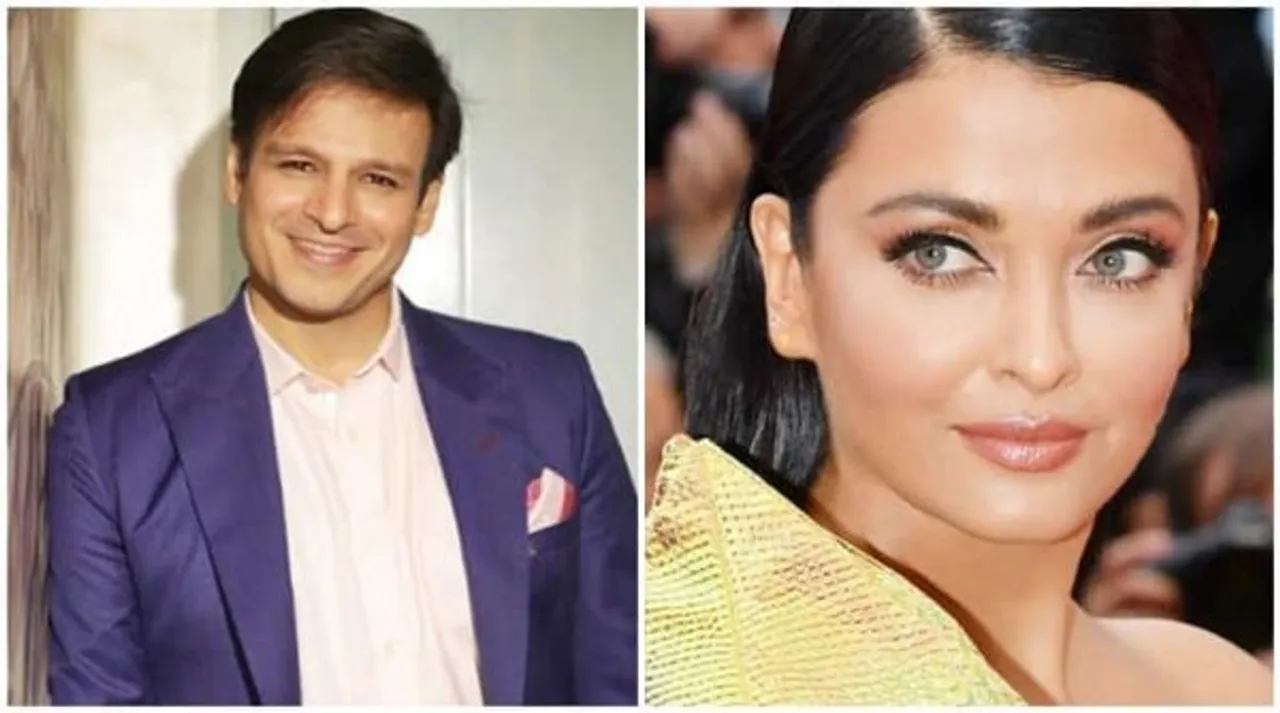 Vivek Oberoi, a once-upon-a-time heartthrob, recently shared a meme from his Twitter handle. The meme targeted his ex Aishwarya Rai Bachchan, leaving a bad taste in mouth of many on Twitter, which included celebs. He is receiving criticism from many within the fraternity, as the said meme also includes picture of Rai's daughter. This also prompted the National Commission for Women to issue a notice against him. Interestingly, even after severe backlash, it took around 17 hours for the actor to delete the post. The notice states, "It is reported that you have made insulting and misogynistic post on twitter carrying picture of a minor girl and a woman." The post saw condemnation from Bollywood celebrities too.
The NCW has taken Suo-Motto cognizance in the matter reported by the media regarding Vivek Oberoi's twit carrying picture of a minor girl and a women today . @vivekoberoi pic.twitter.com/RQAViMQLVO

— NCW (@NCWIndia) May 20, 2019
Couldn't stop my film but now want to stop me, says Oberoi
"Sometimes didi demand people to be put in jail for meme, and now some people want Vivek Oberoi to be behind bars. They couldn't stop my film but now want to stop me. This is kiddish", says actor who is currently being criticised for his action. Responding to the criticism on social media, the actor said that people were politicising the matter unnecessarily. The meme captioned "Haha! Creative! No politics here.... Just life", had Aishwarya in three panels, one with Salman Khan, one with Vivek Oberoi and the last one with Abhishek Bachchan and daughter Aradhya Bachchan.  The three panels were named as Opinion Polls, Exit Polls and Results. The meme was labelled everything from crass to distasteful on social media. Bollywood celebrity and currently contesting from Mumbai for the 2019 Lok Sabha elections, Urmila Mantodkar called the meme disgraceful and in extreme bad taste.
Very disgraceful and in extreme bad taste of #VivekOberoi to put up such a disrespectful post. At least show the decency to pull off the post if not apologise to the lady and her little girl.

— Urmila Matondkar (@OfficialUrmila) May 20, 2019
When reporters confronted Oberoi over the matter, he said he doesn't understand why there is such an over hype about the issue." Aishwarya is happy in her life and I'm happy in mine. Life happens and we move on."
Is it really just a meme?
"Someone sent me a creative meme where I was being made fun of. I just wrote, 'Haha,' and appreciated the other person. When someone makes fun of you, you should laugh and not take it so seriously. I even wrote there that there's nothing political about it. It's just a small meme. To take it so seriously and then give such a big reaction... The people, who are in the meme, haven't objected to it. But everyone has politicised it." says Oberoi. Isn't this meme game going too far in the name of humour? Who really wants to laugh on a meme which don't care about a woman's self-respect? Actress Sonam K Ahuja too took to Twitter to respond to what's going on and called the meme 'Disgusting and classless'.
Disgusting and classless. https://t.co/GUB7K6dAY8

— Sonam K Ahuja (@sonamakapoor) May 20, 2019
An apology after 17 hours
Actor who was busy defending his action last night and was busy blaming people for politicising the matter, took to Twitter this morning to apologize. "Sometimes what appears to be funny and harmless at first glance to one, may not be so to others. I have spent the last 10 years empowering more than 2000 underprivileged girls, I can't even think of being disrespectful to any woman ever." he tweeted.
Even if one woman is offended by my reply to the meme, it calls for remedial action. Apologies🙏🏻 tweet deleted.

— Vivek Anand Oberoi (@vivekoberoi) May 21, 2019
Read More:Indian Women Actors in Politics - Do they go beyond Selfie-capital?