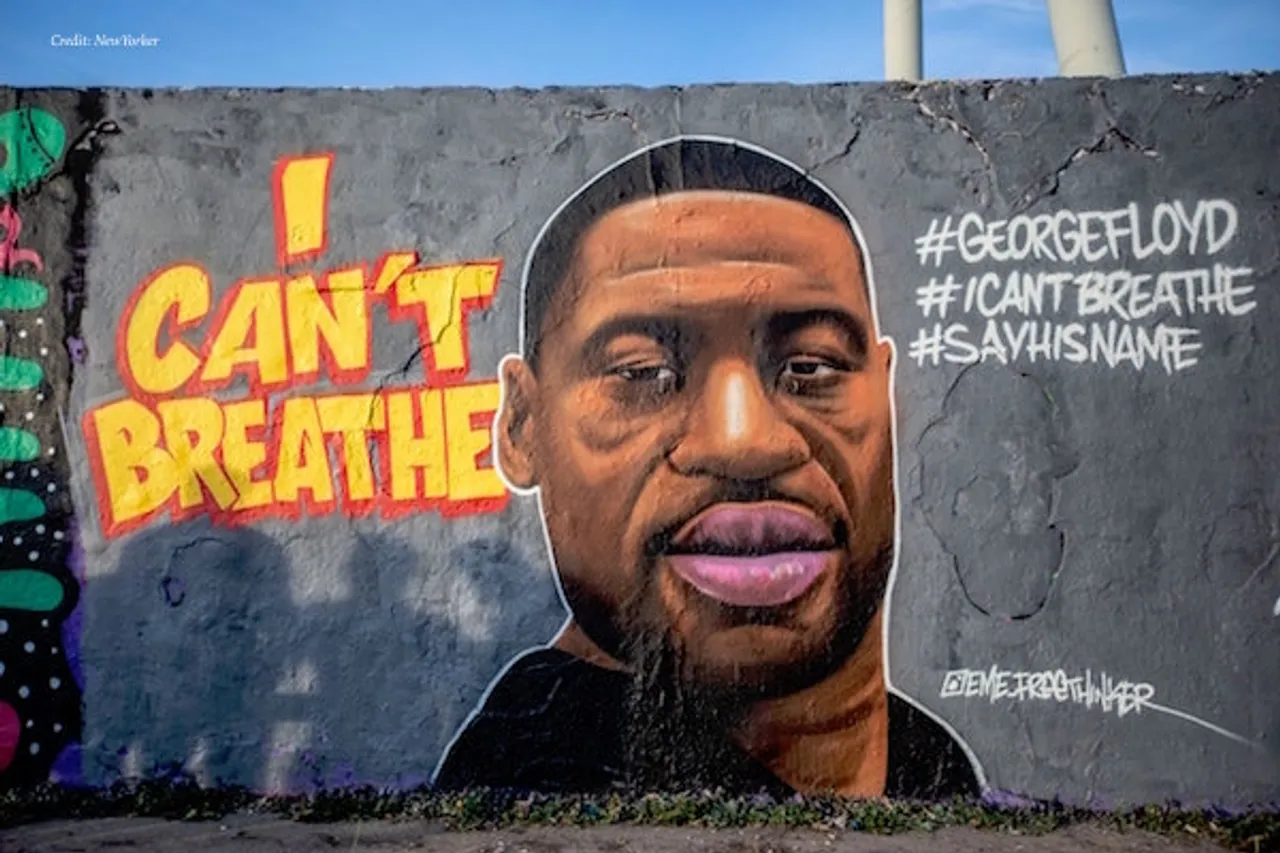 Darnella Frazier makes first public statement a year after George Floyd's death: A year ago, Darnella Frazier recorded the assault of George Floyd by uniformed officers in the United States. Frazier's recording not only sparked massive outrage over the incident, but also played a crucial role in the Black Lives Matter movement. Since then, Frazier has not been open to interviews and has not issued any public statement. On the one-year anniversary of Floyd's death however, Frazier released her first public statement.
One year ago, Darnella Frazier recorded a video of former police officer Derek Chauvin kneeling on the neck of George Floyd which led to his death. The then 17-year-old and her nine-year-old cousin, Judeah Reynolds continued to be witnesses in the trial of George Floyd's death which convicted former police officer Chauvin of murder. Read more on that here.
Frazier has not done any media interviews or made public statements about what she witnessed outside of her trial testimony. In her first public statement, Frazier said that witnessing the murder changed her life and her perspective on many things. She addressed what it feels like to be a black person in America.
"Everyone talks about the girl who recorded George Floyd's death, but to actually be her is a different story," she wrote. "It changed how I view life. It made me realize how dangerous it is to be Black in America…We are looked at as thugs, animals, and criminals, all because of the color of our skin." Frazier added.
Frazier revealed in her statement although she knew that black men were often killed by the police, this was the first time she witnessed one right in front of her. "I knew his life mattered. I knew he was in pain. I knew he was another black man in danger with no power" she wrote.
She also shared the trauma that followed after witnessing Floyd's death. "My 9-year-old cousin, who witnessed the same thing I did, got a part of her childhood taken from her." Frazier wrote. The 18-year-old also revealed that she could not sleep properly for weeks and suffered from severe panic and anxiety attacks. She said that the traumatic experience affected not only her but her whole family.
Frazier also wrote on how she was proud of herself despite the trauma that she went through. She said that if it were not for her recorded video, the world would have never known the truth. Frazier ended her statement by saying that George Floyd will always be in her heart " May your soul rest in peace. May you rest in the most beautiful roses." the 18-year-old wrote.
Read her full public statement here.
It's been a year since then 17-year-old Darnella Frazier recorded the murder of George Floyd. She has not done media interviews or made public statements outside of her trial testimony. Today she released her first full public comments. Worth a read: pic.twitter.com/P9xKdo1IoL

— Wesley (@WesleyLowery) May 25, 2021