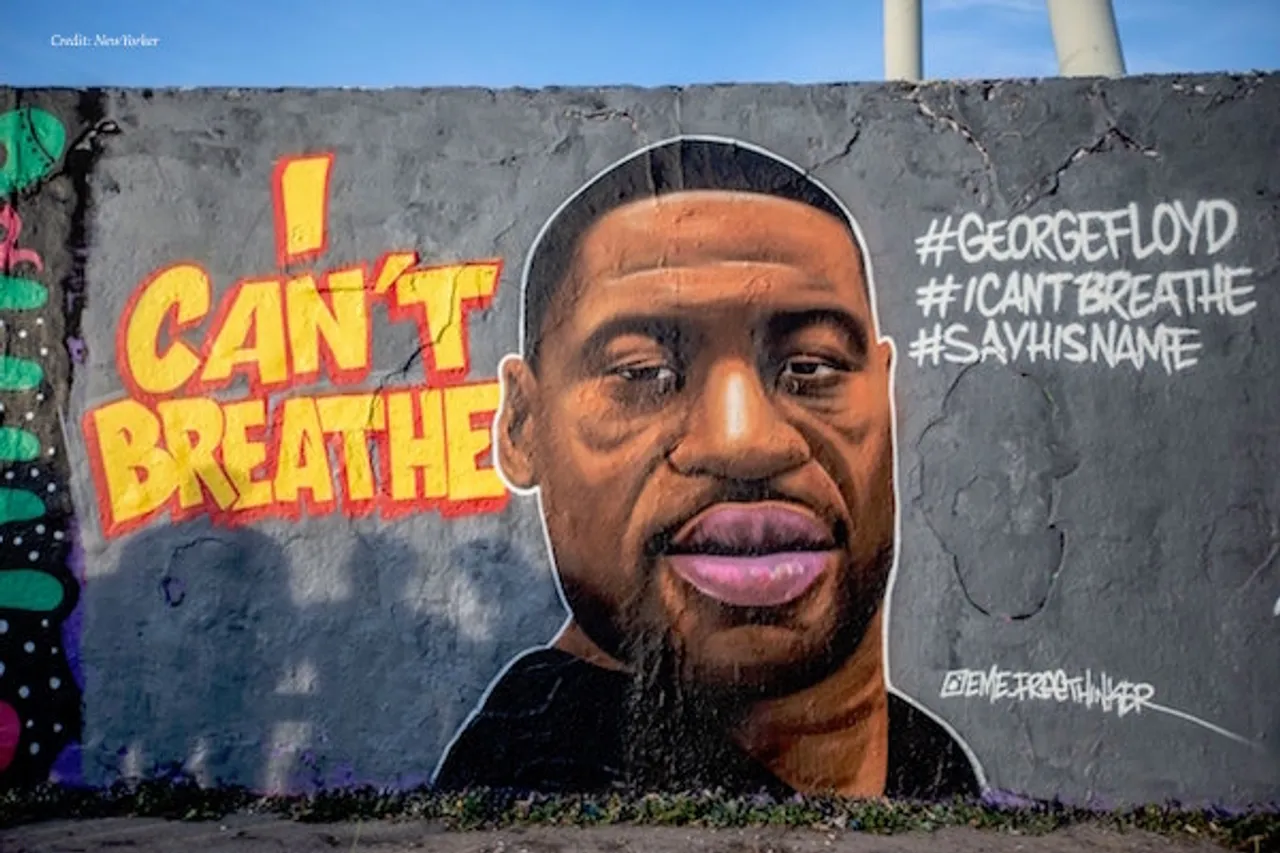 Derek Chauvin: The jury in the trial of Derek Chauvin, the ex-Minneapolis policeman accused of killing George Floyd last year, has retired to consider its verdict. 
The murder of George Floyd last year on May 25, lighted immediate sparks all over the internet and people raged in fury. Floyd was accused by a store clerk who alleged that he had passed a counterfeit $20 bill in Minneapolis. Out of four policemen who arrived to arrest Floyd, Derek Chauvin was one amongst them, during the arrest Chauvin knelt on Floyd's neck which led to his death.
The given incident became a stark site of racism, which is still highly prevalent in white-dominated countries, ruthless killing of George Floyd delineated how white supremacy functions and how Black lives at mercy of a white man. The identity of an African American person is reduced to a racist stereotype around them which leads to rampant violence and discrimination against a particular community.
The case of George Floyd immediately turned into a movement against racism gaining support from all over the world, #blacklivesmatter became the motto of the movement along with worldwide protest for the same. The trial of Derek Chauvin has been in process for the past year.
What the defence had to say.
The prosecution stated that Derek Chauvin is charged for the murder of George Floyd but the defence said their client had correctly followed police training.
On Monday, the prosecution and defence made their closing statements in a trial that lasted three weeks.
Chauvin's lawyer Eric Nelson argued in the court that his client was just doing was a 'reasonable officer would have done in that situation when he saw a man scuffling with three officers'.
In order to amplify the struggle, he gave insight into how Chauvin's badge and camera were knocked off.
Nelson also argued against the drug used by Floyd and stated how does a body react when it on opioids, specifically in the case of someone who had been diagnosed with hypertension and high blood pressure.
How did the prosecution counter?
Prosecutor Steve Schleicher urged jurors to "use your common sense. Believe your eyes. What you saw, you saw," referring to the video showing  Chauvin kneeling on Floyd for more than nine minutes last 25 May.
He clearly stated that the entire incident wasn't an act of policing but a blatant murder.
Prosecutor Jerry Blackwell had the final word on Monday. He said the matter was "so simple that a child can understand it".
To further back his argument Blackwell stated, "In fact, a child did understand it, when the nine-year-old girl said, 'Get off of him,' referring to an onlooker who objected against the act.
Both prosecutors tried to establish the simplicity of the case and further argued that the entire act was definitely murder.
What happens now?
The jury will be sequestered to consider testimony from 45 witnesses, including doctors, use-of-force experts, police officers, bystanders, and people who were close to Floyd.
The defendant is charged with second-degree unintentional murder, third-degree murder, and manslaughter. Chauvin faces up to 40 years in prison if convicted of the most serious charge - second-degree murder.