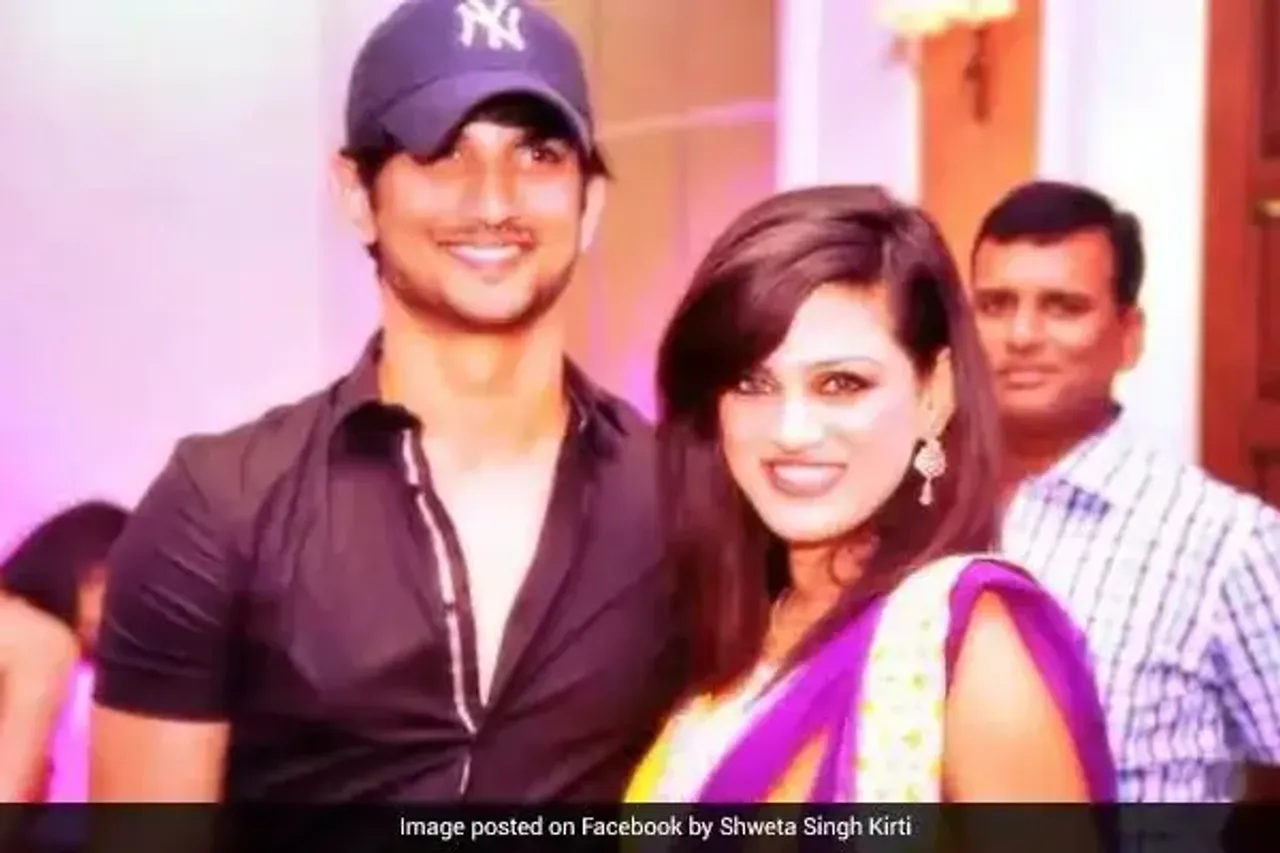 The Bihar government's request for a CBI (Central Bureau of Investigation) probe into the matter of actor Sushant Singh Rajput's alleged death by suicide was accepted by the Centre this morning, August 5. This development comes after KK Singh, the late actor's father, granted his consent to allow CBI to step in, following which Bihar Chief Minister Nitish Kumar reportedly put in the recommendation. CBI, which falls under the jurisdiction of Government of India's Ministry of Personnel, will now take over the case of Rajput's death. Following this decision, Rajput's sister Shweta Singh Kirti tweeted: "CBI it is!!! #JusticeForSushant #CBIEnquiryForSSR #CBIenquiry." 
ANI reported, "Solicitor General Tushar Mehta states before Supreme Court that Centre has accepted Bihar govt's request recommending CBI enquiry into #SushantSinghRajput death case." News agency PTI also quoted the SC as saying, "Truth should come out so far as actor's death is concerned." 
Also Read: Sushant Singh Rajput's Sister Wrote A Poem For Him On Raksha Bandhan
Tussle Between The Mumbai And Bihar Police Regarding FIR Transfer
This decision comes on account of a tussle between Mumbai and Bihar police forces, regarding the transfer of the case to Rajput's hometown Patna after his father reportedly filed an FIR accusing Rhea Chakraborty (Rajput's last girlfriend) and her family of "abetting his son's suicide and defrauding him of his money."
On August 3, Singh had released a public video statement, saying that "On Feb 25, I informed Bandra Police that he's in danger. He died on June 14 & I asked them to act against people named in my Feb 25 complaint. No action taken even 40 days after his death. So I filed FIR in Patna."
Meanwhile, Chakraborty had requested a transfer of the FIR to Mumbai, where she is currently based. Her lawyer, Satish Maneshinde, reportedly said, "Bihar has no jurisdiction, so its recommendation for a CBI probe has no legal sanctity."
Also Read: Rhea Chakraborty Files Petition In The SC, Seeks Transfer Of Case From Patna To Mumbai
Bihar Police Urges BMC To Exempt Their Officer From Quarantine
Chakraborty's petition for the FIR transfer reached the apex court today, and the hearing will be held after a week as per ANI, that reported, "Supreme Court directs all parties to file their respective replies within three days. Further hearing in the matter to be held after a week."
Following this, the Bihar police have claimed that "Rhea Chakraborty is not in touch with us. She is absconding, she is not coming forward. We don't have any information about she being in touch with even Mumbai Police," HT quoted Bihar DGP Gupteshwar Pandey as saying. However, Chakraborty's lawyer has rubbished these claims saying that her "statement has been recorded by Mumbai police."
Also Read: Complaint Against Rhea Chakraborty Cites Abetment To Suicide, Cheating & Conspiracy
The DGP has also urged BMC (BrihanMumbai Municipal Corporation) to "exempt IPS officer Vinay Tiwari" who was placed under quarantine upon reaching Mumbai to investigate Rajput's death.
According to news reports, Mumbai Commissioner of Police Param Bir Singh has said, "Till now statements of 56 people have been recorded, all angles are being investigated be it a professional rivalry, financial transactions or health."