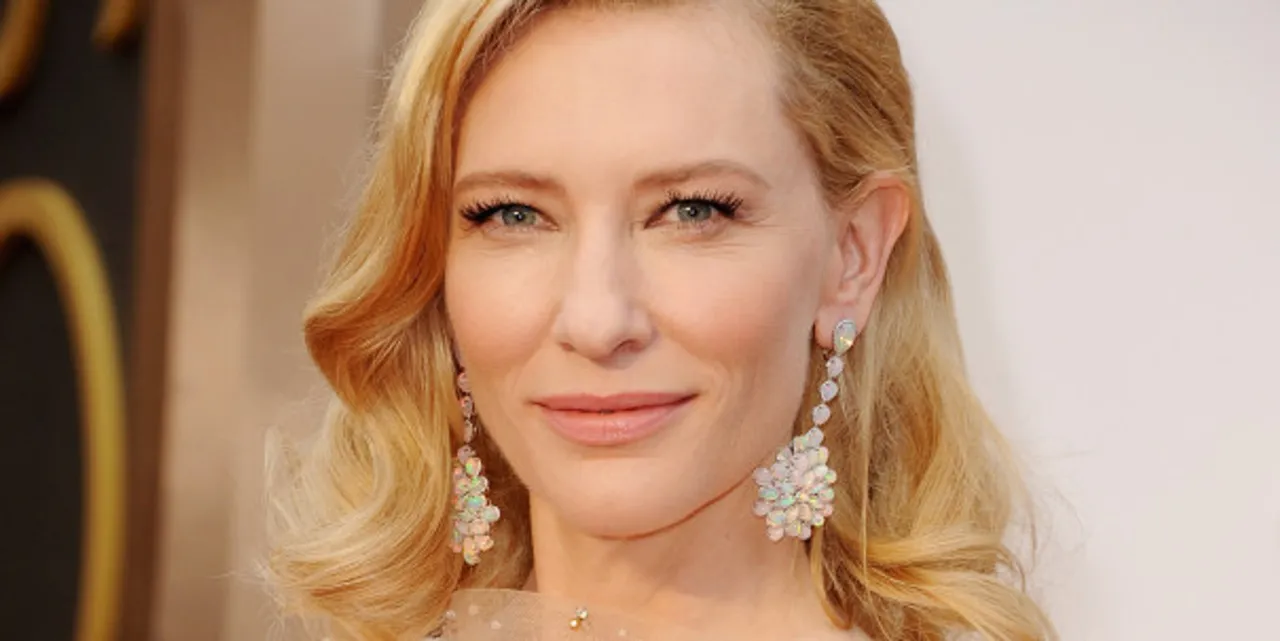 Thus far, the year 2018 has marked women taking centre stage in every sphere. The celebrations at the 71st Cannes Film Festival will be no different. The coveted festival will see Actress Cate Blanchett leading the jury.  Interestingly, Filmmakers Ava DuVernay and Denis Villeneuve and actors Kristen Stewart and Lea Seydoux are also a part of it, organizers unveiled the full lineup on Tuesday.
"I have been to Cannes in many guises over the years; as an actress, producer, in the marketplace, the Gala-sphere and in Competition but never solely for the sheer pleasure of watching the cornucopia of films this great festival harbours." – Cate Blanchett
According to Variety, the jury will have five men and four women from seven nationalities and five continents. Also under the presidency of Cate Blanchett, Chinese actor Chang Chen, French director Robert Guediguian, Burundian singer Khadja Nin and Russian director Andrey Zvyagintsev were included too.
The Twilight actress, Kristen Stewart, 28, is also on the jury. She is a prominent face in the industry and an inspiration since she openly talked about her bisexuality.
Read:Meet The Nari Shakti Awardees On Women's Day
There have been talks in the town criticising the low number of women directors in official competition. However, Cannes artistic director, Thierry Fremaux, batted for a gender-balanced jury and ensured the same treatment.
"For the last four years, I've become much more concerned about the presence of women at the festival. I've been having discussions with intelligent women like Jessica Chastain and have listened to their advice about ways to improve certain things," he said.
"We've started paying more attention to the gender ratio on our selection committees, for instance. Right now, two out of the three committees have as many women as men," he added.
READ: First Look Of 'Ocean's 8' Reveals All-Women Cast
Blanchett is a well-known face and has spoken openly about sexual harassment. After allegations against Harvey Weinstein, she made a public statement encouraging the women who had spoken against him."Any man in a position of power or authority who thinks it's his prerogative to threaten, intimidate or sexually assault any woman he encounters or works alongside needs to be called to account. It is never easy for a woman to come forward in such situations and I wholeheartedly support those who have," Blanchett said.
She has also joined the Time's Up campaign started by 300 women to stop harassment at the workplace.
Also Read: Women to be under the spotlight at 2015 Cannes Film Festival
Chastain was on a part of the last year's festival jury, which was led by Pedro Almodovar. This year the festival will be held from May 8 to 19.
Also Read: Sisters are doin' it for themselves: Meet India's all-woman crews