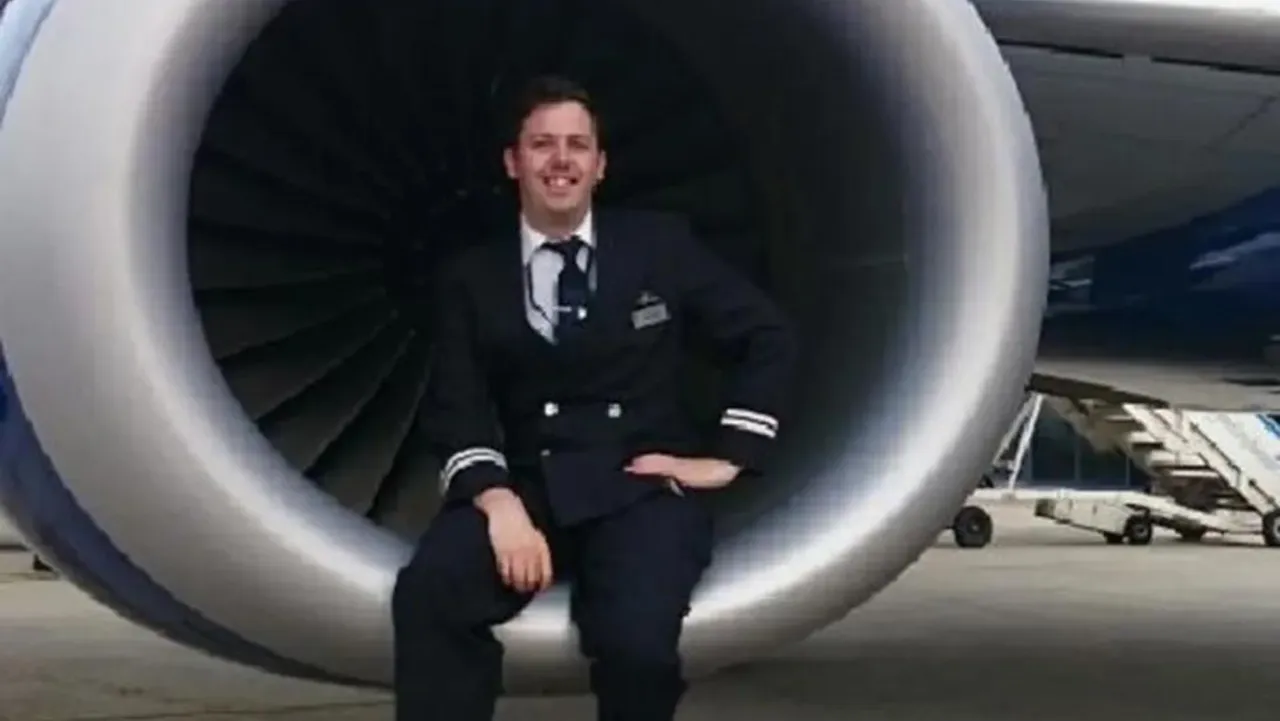 A British Airways pilot reportedly engaged in a wild night of partying in South Africa, which involved using cocaine off a partially nude woman's chest, before attempting to fly a packed flight to London.
What Happened?
Mike Beaton, a married father, had a scheduled break in Johannesburg before co-piloting a return flight to London approximately four weeks ago. During his night off, he reportedly engaged in excessive drinking, drug use, and partying with women, as described in text messages he sent to a flight attendant friend.
According to reports by The Sun, Beaton's drug-fueled activities took place during his night off in Johannesburg. He detailed in text messages partying with local men, a female Welsh vacationer, and a young Spanish woman. The group initially met at a nightclub and later proceeded to one of the men's apartments, where they reportedly consumed Class A drugs.
Beaton's text messages included descriptions of using cocaine and the debate over whose chest was suitable for snorting the drug. He humorously recounted the incident, mentioning that he snorted cocaine off a woman's chest.
Beaton also admitted that the night had taken a toll on him, acknowledging that he stayed with the Welsh woman and struggled to function until late in the morning due to his condition.
Further Action
Upon his attempt to fly the following day, the flight attendant informed superiors about the pilot's behaviour during his night off. As a result, the airline cancelled the 12-hour flight to Heathrow Airport, incurring a cost of around $120,000 for British Airways.
Subsequently, Beaton was suspended, flown home as a passenger, drug-tested at the airport (which he failed), and ultimately terminated from his position.
Airline Authorities Statement
A British Airways insider expressed astonishment over the incident, stating that it has left the airline in shock. The source explained that such behaviour is shocking because first officers undergo rigorous training and possess in-depth knowledge of aviation laws, with their primary responsibility being the safety of passengers.
The source also noted the lack of discretion in sharing details of the drinking and drug session with a stewardess between flights, describing it as remarkably foolish.
Regarding Beaton's drug test results at Heathrow Airport, the source indicated that alcohol would have left his system by that time, but traces of the Class A drug were still detected. It was emphasised that he would never fly again.
The airline officially confirmed that Beaton is no longer employed there.

The UK's Civil Aviation Authority stated that airlines must promptly report any misuse of alcohol or drugs by a UK pilot who is boarding or already onboard an aircraft.
---
Suggested Reading: Man Gropes Spanish Influencer On Road; A Look At 4 Cases Causing Alarm