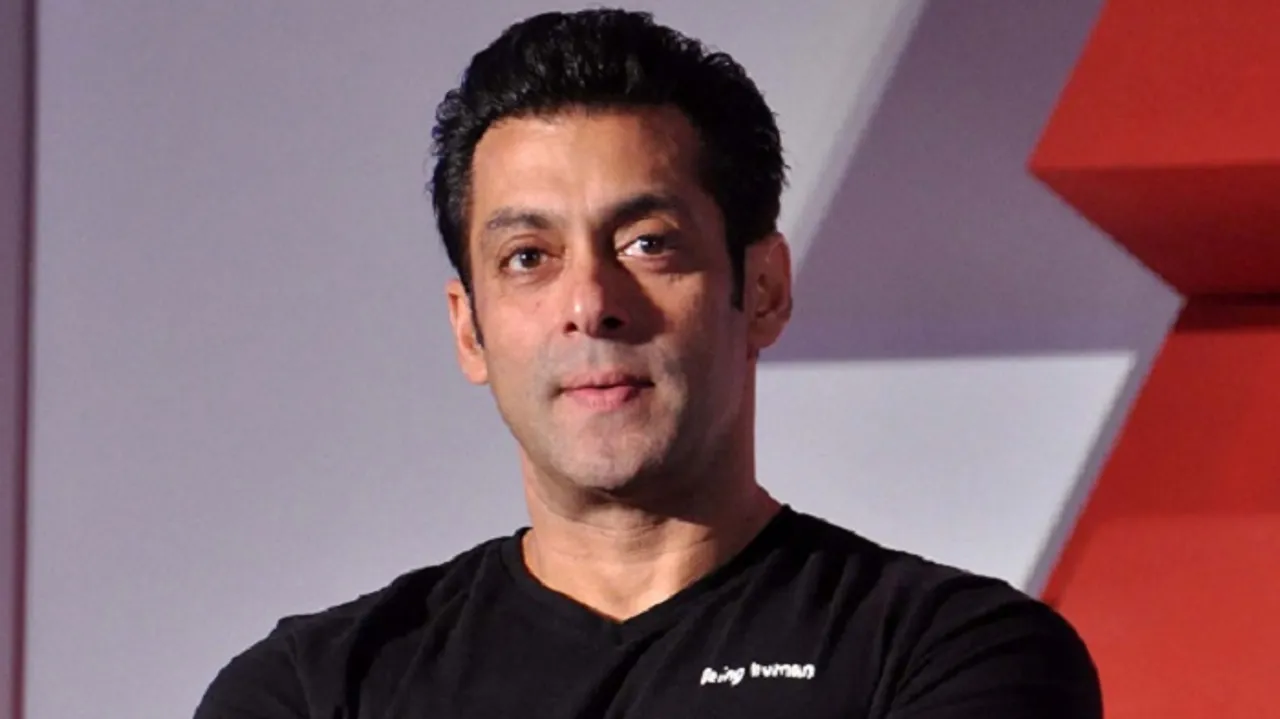 It is amusing that despite getting convicted of poaching an endangered animal, the Bollywood film fraternity stands by Salman Khan. But we know that the industry has always been defensive when it came to Khan what is especially mesmerising is that despite his chauvinist image, even his leading ladies have stood by him. Be it Bollywood or his female acquaintances, they all claim that Salman is a victim of his media image. The real Salman Khan is the one who is the first to extend help in Bollywood. He is emotional, sensitive and large hearted. But is this all that leads the film industry to rally for him, despite his repeated run-ins with law and authorities?
A heart of Gold or Just massive star power?
According to a report in Hindustan Times, actor Preity Zinta flew down to Udaipur on Thursday to visit Salman at Jodhpur Central Jail. Another report by The Times of India suggests that Katrina Kaif will arrive on Friday to meet him. While many from film fraternity took to Twitter to express their solidarity.
I know for a fact that Salman bhai and his family have the utmost respect and faith in our judiciary system. @BeingSalmanKhan is one of the strongest and most genuine people I know and I'm sure he will come out of this stronger.

— VarunDhawan (@Varun_dvn) April 5, 2018
I am extremely shocked to hear @BeingSalmanKhan being convicted by session court but also having full trust in indian judiciary which has many other doors to appeal for final justice whatsoever. Since He is most loved person by industry N people for his human reasons too.

— Subhash Ghai (@SubhashGhai1) April 5, 2018
The law takes its course. Can't argue it. But at this point in time I just feel helpless and my heart goes out to @BeingSalmanKhan and his family. Reason, cause the last thing @BeingSalmanKhan is, is a criminal.I feel this is too harsh. I do hope he gets the relief he deserves.

— arjun rampal (@rampalarjun) April 5, 2018
Respect the Court's decision but feels like #salmankhan has been singled out.He wasn't alone.And how many ppl have been given 5yrs for hunting in our country? What about hardcore poachers who kill on a daily basis?!Praying he gets some relief soon & comes out of this stronger🙏🏼

— Sophie C (@Sophie_Choudry) April 6, 2018
Even, actor Jaya Bachchan also came out in support of Khan and said he deserves relief, considering all his humanitarian work.
I feel bad. He should be given relief. He has done a lot of humanitarian work: Jaya Bachchan, Rajya Sabha MP on #SalmanKhan #BlackBuckPoachingCase pic.twitter.com/VUEM0RIweE

— ANI (@ANI) April 5, 2018
Khan is known in the industry for helping those facing tough times.
Also over decades, Khan has turned into a phenomenon. Bhai has hand-held many star kids and newcomers and groomed them. He is known for introducing female actors like Sonakshi Sinha, Zareen Khan, Athiya Shetty, Daisy Shah and many more to the industry. He has played a big hand in propelling careers of the likes of Katrina Kaif and Jacqueline Fernandez.
According to an article on Mail Online India, actor Arjun Kapoor said during a magazine launch in 2013, that Khan has been his "mentor and guide". He also credited Salman as the inspiration behind his fitness.
Definitely, his star power and contribution to careers of many Bollywood youngsters is also a reason why the industry chooses to side with him. Khan is probably the only superstar in Bollywood right now, who brings in profits as an actor and also produces films and grooms newcomers. His Midas touch has prevented many careers from sinking into oblivion. However, if rumours are to be believed, the opposite has come true for those who have dared to cross paths with him.
Is his humanitarian work and generosity enough to defend him?
People argue that we should overlook Khan's flaws because he does a lot of humanitarian work. Even the industry seems to be defending him by pitching that he has a heart of gold.
Then should we forget that the court found him guilty of poaching an endangered species?
Crime and humanitarian work cannot cancel each other out. If Khan is guilty and a serial offender, then his sentence, no matter how long it seems is justified.
Khan is a cult whose every movie cruises to the hundred-crore club. There is a lot of money riding on him and people who cannot afford to have him in jail. The sense of panic in Bollywood is influenced by what it is set to lose if he goes to jail. As of now, their stand seems unconvincing and influenced by profits and loss. It will be interesting to see the industry's stand, if this case drags on, and his fortunes take a turn.
Picture Credit: hdnicewallpapers.com
Also Read: Salman Khan's Conviction is a Lesson for his Hyper Masculine Fans
Yamini Pustake Bhalerao is a writer with the SheThePeople team, in the Opinions section.  The views expressed are author's own.